Appeals Court Rules Against Ford Motors, in Favor of Mesothelioma Victim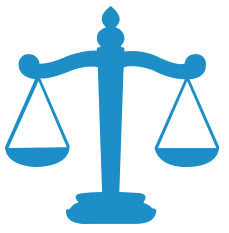 A recent legal ruling in the Supreme Court of Pennsylvania illustrates the idea that when pursuing a mesothelioma lawsuit against those responsible for your asbestos exposure, it is important that you exercise patience and rely upon the knowledge of your mesothelioma attorney. The case involved the family of Richard and Joyce Rost. The Rosts filed a mesothelioma lawsuit against a number of asbestos manufacturers seven years ago in 2009. Most of the defendants settled, but Ford motor Company did not. The trial began in September of 2011, at which time extensive testimony was provided by two noted experts in asbestos exposure, asbestos-related diseases and mesothelioma.
The jury heard testimony about Mr. Rost's exposure to asbestos throughout his lifetime. It had begun in 1950,when he worked as an assistant at a local full service garage for a period of three to four months. During that period he was exposed to asbestos on a regular basis from the asbestos brakes installed in Ford Motor Company's automobiles. Later in his life he also worked for other companies and served in the army, then worked at a power plant from 1960 to 1994.  Testimony was provided about his exposure to asbestos in his last job as well, and the asbestos experts testified that all of the lifetime exposure, from the time he was a teenager through to his adulthood had contributed to his having been diagnosed with mesothelioma. The jury ruled in Mr. Rost's favor, apportioning approximately 25% of the mesothelioma award to Ford with the rest to other companies that were also defendants in the case. Ford appealed the verdict, arguing that it should be set aside because the testimony had relied on an "each and every exposure' testimony that was specifically forbidden. The Rost's argued that they were misinterpreting the testimony, and that the experts had actually indicated that the damage was cumulative.
Ford won it's ability to appeal the case in the Superior Court in 2014, and the Supreme Court just handed down a ruling, indicating that the company had in fact "confused or conflated the "irrefutable scientific fact" that every exposure cumulatively contributes to the total dose (which in turn increases the likelihood of disease)," ruling that the witness had "never testified that every exposure to asbestos was a "substantial factor" in contracting the disease."  The family of the now-deceased Mr. Rost was able to collect their jury award, albeit seven years after the original trial date.
If you have been diagnosed with mesothelioma and need legal representation, it is important that you select an attorney with extensive knowledge and experience in pursuing asbestos litigation. To discuss your case with an experienced mesothelioma law firm, contact Danziger & De Llano Legal Advocates today at 1-800-692-8608, or visit our website, https://mesothelioma.net/mesothelioma-attorneys/
Get Your FREE Resources Sent Overnight
New treatment options
Veterans benefits & claims
$30 Billion asbestos trust fund information
For over 15 years, we've provided the best FREE resources to mesothelioma patients and loved ones. Our resources include information on the leading treatment options and best doctors in your area; lessons learned from survivors; claims and benefits specifically for Veterans; and how to access your share of billions of dollars in trust fund money.
Get Your FREE Resources Sent Overnight
New Treatment Options
Veteran's Benefits & Claims
$30 Billion Asbestos Trust Fund Information
If you've been diagnosed with asbestos-related cancer, contact us at 1-800-692-8608 to find out if you are eligible to receive compensation. You can also fill out the form above to receive FREE information.