Asbestos Clean Up Firm Fined For Exposing Employees to Risk of Mesothelioma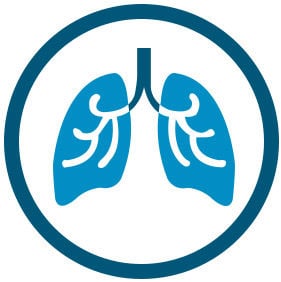 Mesothelioma is a rare and deadly form of cancer that is caused by exposure to asbestos. Though all terminal illness is tragic, mesothelioma and its sister asbestos-related diseases are particularly so because they are all largely preventable. In tens of thousands of cases, victims could have been spared illness and their families spared heartache if only the companies that knowingly exposed them to this deadly toxin taken appropriate protective action. People who look at the history of this type of negligence tend to focus on what happened decades ago, yet there are many examples of this type of behavior that continue today. The most recent example was brought to light just days ago, when the Occupational Safety and Health Administration (OSHA) called attention to a Wisconsin asbestos cleanup firm that willfully violated several important safety rules, thus exposing their employees to a very real risk of a mesothelioma diagnosis in the future.
According to reports, OSHA is seeking almost $250,000 in fines from A&A Environmental Inc. of Polynette, Wisconsin. Their charges indicate that in the course of renovating a local nursing home, the company knowingly failed to comply with safety rules that are specifically designed to protect workers from harm and risk of asbestos related diseases such as mesothelioma.
The violations that A&A is charged with include failing to provide workers with a separate decontamination area in which they could remove their work clothing and shower, failing to provide a place where asbestos-contaminated equipment could be stored, and failing to stop employees working in an asbestos-containment area from drinking beverages and potentially ingesting asbestos fibers.
The discovery of the asbestos violations occurred last April, when OSHA investigated the work site after five of the cleanup company's employees were sickened by carbon monoxide poisoning. A site inspection not only showed that employees had been exposed to dangerous gas levels and that the company had failed to provide adequate protection, but also revealed the various asbestos violations that could lead to employees later being diagnosed with mesothelioma.
Many of the employee laws that OSHA enforces and safeguards are a direct result of the disregard that asbestos companies have shown employees in the past. The willful and negligent behavior of these companies has resulted in untold number of mesothelioma deaths, and the companies have been forced to pay and set aside billions of dollars in compensation for victims. If you or someone you love worked for an asbestos company that put them at risk, then contact Danziger & De Llano Legal Advocates today at 1-800-692-8608. Our attorneys are dedicated to providing you with the information that you need. https://mesothelioma.net/mesothelioma-attorneys/
Get Your FREE Resources Sent Overnight
New treatment options
Veterans benefits & claims
$30 Billion asbestos trust fund information
For over 15 years, we've provided the best FREE resources to mesothelioma patients and loved ones. Our resources include information on the leading treatment options and best doctors in your area; lessons learned from survivors; claims and benefits specifically for Veterans; and how to access your share of billions of dollars in trust fund money.
Get Your FREE Resources Sent Overnight
New Treatment Options
Veteran's Benefits & Claims
$30 Billion Asbestos Trust Fund Information
If you've been diagnosed with asbestos-related cancer, contact us at 1-800-692-8608 to find out if you are eligible to receive compensation. You can also fill out the form above to receive FREE information.