Asbestos' Deadly Legacy Captured by Italian Photographer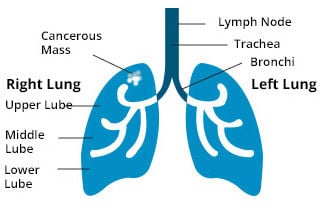 When we think of asbestos-related illnesses such as mesothelioma, asbestosis and asbestos-related lung cancer, we tend to focus on the harms that have been suffered in the United States. But the truth is that the deadly carcinogen has been used for centuries, and was considered invaluable to industries around the world. The legacy of asbestos use is the hundreds of thousands of people who have been sickened as a result of their exposure to it, and an Italian photographer is working hard to make sure that it is understood and documented. Cinzia Canneri's work is geared towards making sure that the world is aware of the struggles faced by asbestos victims. She was recently profiled in an article in The New York Times.
Ms. Canneri does not chronicle asbestos victims' lives without first getting to know them, and she does not photograph them in hospitals or clinics. Instead she works to convey their everyday lives, learning about their lives as they visit doctors and mourn their lost loved ones.  She spends days living with each subject before ever taking out her camera in order to ensure that her photos are intimate, accurate, and do not feel like an intrusion. She also photographs an Italian landscape that is still contaminated with asbestos: from steam pipelines that are still in use to the remains of an asbestos company structure that has been closed for 30 years. Many of those structures still pose a threat – one of the subjects of her work is an Eternit factory that has been associated with 3,000 asbestos-related deaths and numerous allegations of negligence.
Many of Ms. Canneri's human subjects are still struggling to get compensation from those responsible for their asbestos exposure, despite being alone after having lost all of their family members to mesothelioma over the last several years. Others have died since she began the project, and she expects that more will in the future. When interviewed about one man she'd photographed who had recently died, she said, "Unfortunately, there are many deaths to be expected."
The realities of mesothelioma and other asbestos-related diseases are difficult to deal with, and nobody knows that more than those who have been diagnosed with these conditions. But in the United States, mesothelioma victims are better able to pursue legal action seeking compensation for the damages that they have suffered. For information on your legal rights, contact Danziger & De Llano Legal Advocates today at 1-800-692-8608, or visit our website, https://mesothelioma.net/mesothelioma-attorneys/.
Get Your FREE Resources Sent Overnight
New treatment options
Veterans benefits & claims
$30 Billion asbestos trust fund information
For over 15 years, we've provided the best FREE resources to mesothelioma patients and loved ones. Our resources include information on the leading treatment options and best doctors in your area; lessons learned from survivors; claims and benefits specifically for Veterans; and how to access your share of billions of dollars in trust fund money.
Get Your FREE Resources Sent Overnight
New Treatment Options
Veteran's Benefits & Claims
$30 Billion Asbestos Trust Fund Information
If you've been diagnosed with asbestos-related cancer, contact us at 1-800-692-8608 to find out if you are eligible to receive compensation. You can also fill out the form above to receive FREE information.