Austrian Mesothelioma Researchers Praise New Cancer Drug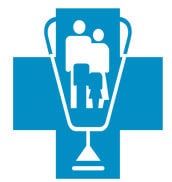 Mesothelioma is a top concern for researchers in the United States and around the world. The search for a cure is not limited to our shores, and is often a collaboration between scientists from multiple nations. An example of this can be found in a recent discovery by Austrian researchers from the Comprehensive Cancer Center (CCC) of MediUni Vienna and Vienna General Hospital. They have published the results of a clinical study showing positive results of a new treatment for treating malignant pleural mesothelioma. The treatment is a drug called trabectedin that is made from a Caribbean sea cucumber. Previous research had been done on this chemotherapy drug by a group in Italy, and their findings were equally positive.
Austria is a small country, and there are only 90 new cases of malignant pleural mesothelioma diagnosed there each year. But health professionals have expressed concern because this number is increasing each year. This is no doubt a result of the use of asbestos in the country during the 20th century. Austrian health professionals recognized this as a cause for worry in 2008, and at that time they established an interdisciplinary research cooperative within the CCC specifically to look for more effective treatment approaches. One of the advantages of trabectedin is that it can be recreated synthetically rather than having to rely on the sea cucumber as a source. The synthetic compound that has been manufactured has already proven to be effective in the treatment of other tumors, including those found in ovarian cancer.
Another advantage that trabectedin has is its minimal impact on the healthy cells that are in the same region as the malignant mesothelioma tumors. It has been used effectively in combination with cisplatin, which is one of the drugs that is most commonly used in the treatment of mesothelioma, and the researchers are now moving on to find other drugs that it may combine with to greater effect. The study's leader, Walter Berger, has noted that their findings are being met with great interest and optimism, saying, "The study has even been met with great interest from people affected. This is evidenced by the fact that the Comprehensive Cancer Centre publication has already been posted online and discussed in several international fora for asbestos and mesothelioma.
People who are diagnosed with mesothelioma are looking for answers, both for the medical catastrophe that they are enduring and the economic and emotional issues that accompany it. If you or someone you love has been impacted by mesothelioma, visit our website, https://mesothelioma.net/mesothelioma-attorneys/for more information, or contact Danziger & De Llano Legal Advocates today at 1-800-692-8608.
Get Your FREE Resources Sent Overnight
New treatment options
Veterans benefits & claims
$30 Billion asbestos trust fund information
For over 15 years, we've provided the best FREE resources to mesothelioma patients and loved ones. Our resources include information on the leading treatment options and best doctors in your area; lessons learned from survivors; claims and benefits specifically for Veterans; and how to access your share of billions of dollars in trust fund money.
Get Your FREE Resources Sent Overnight
New Treatment Options
Veteran's Benefits & Claims
$30 Billion Asbestos Trust Fund Information
If you've been diagnosed with asbestos-related cancer, contact us at 1-800-692-8608 to find out if you are eligible to receive compensation. You can also fill out the form above to receive FREE information.