Baylor Mesothelioma Center Recruiting Patients for Clinical Trial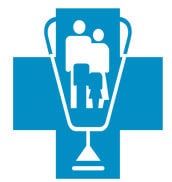 One of the most frustrating things for patients who have been diagnosed with mesothelioma, the rare and always fatal form of cancer that is caused by exposure to asbestos, is the fact that there is very little that their physicians can do. The disease has proven to be highly resistant to chemotherapy, the standard forms of treatment that have proven effective for other types of cancer. Despite this, most patients that are diagnosed with malignant mesothelioma are offered multimodality therapy including surgery, chemotherapy and radiation therapy with the hope that it will extend survival time or improve quality of life.
The best hope available for mesothelioma patients lies in the many clinical trials that are testing new and innovative treatment protocols. This week, researchers at Baylor College of Medicine's Mesothelioma Treatment Center at Baylor St. Luke's Medical Center announced that they will soon be starting a new clinical trial, and they are recruiting mesothelioma patients to participate. The trial will be looking at a new drug called anetumab ravtansine, and will be testing it initially for both safety and effectiveness as compared to another available treatment.
The clinical trial will be overseen by Dr. David Sugarbaker, the highly respected chief of the division of thoracic surgery and director of the Mesothelioma Treatment Center and Lung Institute at Baylor. Speaking of the research, Sugarbaker said,
"The disease is particularly challenging because by the time it's detected – often 20 to 40 years after exposure to the cancer-causing asbestos – the disease can be very advanced. Currently, available treatment options are limited for patients whose mesothelioma has progressed or does not respond after initial anticancer treatment, so clinical research is highly important in helping advance our understanding of how to treat it."
The trial is recruiting patients whose mesothelioma has continued to grow despite treatment with Alimta and other platinum-based chemotherapy drugs such as cisplatin and carboplatin. The treatment center is looking for a total of 210 patients.
If you or someone you love has been diagnosed with malignant mesothelioma, the future can look bleak. But there are a number of resources available to help you with both medical and legal issues. At Danziger & De Llano, we are dedicated to ensuring that mesothelioma victims who have been negligently exposed to asbestos get the justice and compensation that they deserve. If you would like to set up a free consultation with one of our attorneys, contact us today.
Get Your FREE Resources Sent Overnight
New treatment options
Veterans benefits & claims
$30 Billion asbestos trust fund information
For over 20 years, we've provided the best FREE resources to mesothelioma patients and loved ones. Our resources include information on the leading treatment options and best doctors in your area; lessons learned from survivors; claims and benefits specifically for Veterans; and how to access your share of billions of dollars in trust fund money.
Get Your FREE Resources Sent Overnight
New Treatment Options
Veteran's Benefits & Claims
$30 Billion Asbestos Trust Fund Information
If you've been diagnosed with asbestos-related cancer, contact us at 1-800-692-8608 to find out if you are eligible to receive compensation. You can also fill out the form above to receive FREE information.