Baylor St. Luke's Launches New Mesothelioma Trial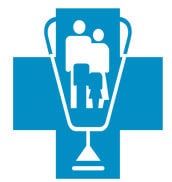 An exciting new mesothelioma clinical trial is being launched in Texas, and both patients and researchers around the world are eagerly anticipating its results. The study, which is being conducted by the Baylor College of Medicine Mesothelioma Treatment Center at Baylor St Luke's Medical Center will be one of the first of its kind, which looks at the impact of a combination of surgery and the innovative protocol known as immunotherapy.
Immunotherapy is the manipulation of the patient's own immune system to combat disease. It has been the focus of many state-of-the-art studies for the treatment of mesothelioma, but has not been previously used in conjunction with surgery. This study represents the first in-human study of the administration of immunotherapy prior to mesothelioma tumor resection.
Speaking of the research, Dr. Bryan Burt, assistant professor of surgery at Baylor College of Medicine and the trial's principal investigator said,
"We are very excited to be able to offer this trial to our patients. Much of our own data suggests that pleural mesothelioma may be a more immugenic tumor than previously realized, and I predict that immunotherapy will rise to become a critical component of multimodality therapy for mesothelioma patients. This trial is one of the first of its kind in which immunotherapy is given before surgery, and from it, we expect to learn an enormous amount about this disease."
The test itself will look at the different outcomes of two different types of immunotherapy. In both cases the mesothelioma patients who are involved in the clinical trial will undergo biopsies of their tumors, then be given the dose of immunotherapy that they have been assigned, and then will undergo surgical resection to remove all visible tumors. It is hoped that the checkpoint inhibitors found in the drugs will block the signals that the mesothelioma tumors send out to the body's immune system and which have been proven to play a big role in the recurrence and regrowth of mesothelioma tumors following surgery. If these signals are successfully blocked, then following surgery the immune system will reactivate and attack any cancer cells that reappear.
Innovative mesothelioma treatments such as the one being tested at Baylor St Luke's represent great hope for a cure for mesothelioma, but each state-of-the-art treatment that is offered to patients also represents an enormous financial burden. The good news is that those who have been diagnosed with mesothelioma may be able to have their medical expenses compensated by the asbestos companies responsible for their illness. The attorneys at Danziger & De Llano are here to help you get the reimbursement you need. Contact us today for a free consultation.
Get Your FREE Resources Sent Overnight
New treatment options
Veterans benefits & claims
$30 Billion asbestos trust fund information
For over 20 years, we've provided the best FREE resources to mesothelioma patients and loved ones. Our resources include information on the leading treatment options and best doctors in your area; lessons learned from survivors; claims and benefits specifically for Veterans; and how to access your share of billions of dollars in trust fund money.
Get Your FREE Resources Sent Overnight
New Treatment Options
Veteran's Benefits & Claims
$30 Billion Asbestos Trust Fund Information
If you've been diagnosed with asbestos-related cancer, contact us at 1-800-692-8608 to find out if you are eligible to receive compensation. You can also fill out the form above to receive FREE information.