Cuban Advances in Mesothelioma and Lung Cancer Treatments Come to the United States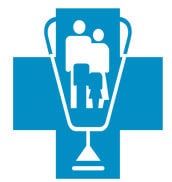 In July of 2015, President Barack Obama announced the restoration of diplomatic relations between the United States and Cuba. Since that time travel restrictions have been relaxed, items that previously could not be imported to the United States have begun to be allowed, and technology has been imported between the two countries. One of the most surprising benefits of these developments has been the introduction of medical technologies currently being offered in Cuba, including a lung cancer vaccine that the Roswell Cancer Institute in Buffalo is slated to test in a clinical trial.
The vaccine, called CimaVax, was created at Cuba's Center for Molecular Immunology, and its introduction in the United States was made possible by the easing of the 54-year old embargo that the U.S. placed on Cuban products.  Dr. Candace Johnson, CEO and President of Roswell Park Cancer Institute, is enthusiastic about the ability to exchange ideas and technologies. "The way they approach things and their scientific innovation is really off the charts," she says. "They're wonderful people. We've really enjoyed our collaboration." The vaccine has been in testing mode in Cuba for over two decades and in use for about five years. Itis said to have provided benefits to over 1,000 lung cancer and mesothelioma patients in the island nation, and is now being submitted for approval to the U.S. Food and Drug Administration in order to provide Roswell the opportunity to begin clinical testing of patients with stage 3 and 4 lung cancer. Trials for those whose cancers are in earlier stages will be scheduled for a later date
The vaccine takes a slightly different approach to cancer treatment than other medications currently in use. Dr. Johnson explains that, "Lung cancer cells are addicted to the epidermal growth factor. In other words, they can't grow unless the growth factor is present. What CimaVax does is it immunizes you against this growth factor. You build up antibodies against it."
The testing of the Cuban lung cancer vaccine is not the only area in which Roswell Park Cancer Institute hopes to make a difference for mesothelioma patients. They are also testing a protocol that uses lasers in interstitial photodynamic therapy. As each of these studies is conducted, the hopes of finding effective treatments for mesothelioma patients rises. At the same time, those who have been affected by exposure to asbestos continue to seek compensation from those who are responsible for their suffering. If you or someone you love has been diagnosed with an asbestos-related disease, the attorneys at the law firm of Danziger & De Llano are here to help. Call our office today to learn more about filing a lawsuit for compensation for your damages.
Get Your FREE Resources Sent Overnight
New treatment options
Veterans benefits & claims
$30 Billion asbestos trust fund information
For over 15 years, we've provided the best FREE resources to mesothelioma patients and loved ones. Our resources include information on the leading treatment options and best doctors in your area; lessons learned from survivors; claims and benefits specifically for Veterans; and how to access your share of billions of dollars in trust fund money.
Get Your FREE Resources Sent Overnight
New Treatment Options
Veteran's Benefits & Claims
$30 Billion Asbestos Trust Fund Information
If you've been diagnosed with asbestos-related cancer, contact us at 1-800-692-8608 to find out if you are eligible to receive compensation. You can also fill out the form above to receive FREE information.