EPA Includes Asbestos in First Ten Chemicals to Be Investigated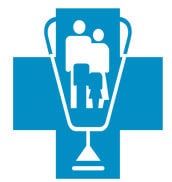 In June of 2016, health advocates and mesothelioma victims cheered as President Barack Obama signed the Frank R. Lautenberg Chemical Safety for the 21st Century Act. The passage of the law brought a long, drawn-out struggle to a close, giving the Environmental Protection Agency (EPA) greater power to ban toxic chemicals. Now the agency has identified the first ten substances that it will investigate, and asbestos is at the top of the list.
Prior to the passage of the new law, the EPA was acting under the existing Toxic Substances Control Act (TSCA), which had proven ineffective in the protections it provided against toxic substances like asbestos. But according to Jim Jones, assistant administrator of the EPA's Office of Chemical Safety and Pollution Prevention, "Under the new law, we now have the power to require safety reviews of all chemicals in the marketplace."
The first step following the passage of the law was the identification of the first ten chemicals that would be investigated based upon which were the most problematic based on their potential for hazard and exposure. Now that the list has been created, the agency has a number of additional tasks that it must complete, including:
The release of a document explaining the hazards and exposure, conditions of use, and susceptible or potentially exposed populations that will be considered. This must be provided within six months.
The agency than has up to three years in which it can conduct and complete risk evaluations to determine whether each substance causes unreasonable risk to either the environment or to human health.
If an unreasonable risk is identified, two years are allowed to mitigate the danger.
According to Rebecca Meuninck of the Ecology Center in Ann Arbor, Michigan, the new law indicates that cost is not to be taken into consideration when decisions are made. "There's no cost-benefit analysis I guess is the best way to explain it. So if the hazard is high enough … after the risk assessment for a chemical like asbestos, they can ban it, whereas that was not possible previously."
The inclusion of asbestos on the EPA's first ten substances to be evaluated is a hopeful sign for health advocates, though it comes far too late for those who have already been exposed to the toxic material. If you or someone you love has been diagnosed with mesothelioma or another asbestos-related disease, there are steps you can take to hold the asbestos company responsible for your illness legally responsible. To learn more, contact Danziger & De Llano Legal Advocates today at 1-800-692-8608, or visit our website at https://mesothelioma.net/mesothelioma-attorneys/
Get Your FREE Resources Sent Overnight
New treatment options
Veterans benefits & claims
$30 Billion asbestos trust fund information
For over 15 years, we've provided the best FREE resources to mesothelioma patients and loved ones. Our resources include information on the leading treatment options and best doctors in your area; lessons learned from survivors; claims and benefits specifically for Veterans; and how to access your share of billions of dollars in trust fund money.
Get Your FREE Resources Sent Overnight
New Treatment Options
Veteran's Benefits & Claims
$30 Billion Asbestos Trust Fund Information
If you've been diagnosed with asbestos-related cancer, contact us at 1-800-692-8608 to find out if you are eligible to receive compensation. You can also fill out the form above to receive FREE information.