Financial Concerns Impact Mesothelioma Patients' Quality of Life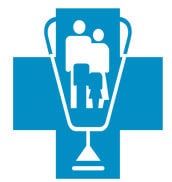 According to a study published in the journal Cancer, it is important for physicians treating those who have been diagnosed with cancer to recognize the financial strain that a patient is under. The study suggests that the more a physician responds to the challenges presented by the high cost of care, the more they can improve their overall quality of life. For patients struggling with mesothelioma, the rare and fatal form of cancer caused by exposure to asbestos, this is a particularly important issue. The various protocols involved in fending off the disease are extremely costly, and though most are able to seek compensation from the asbestos companies that caused their illness, that funding often takes a very long time to get, and this greatly contributes to the family's financial burden.
The study was conducted by researchers from the Virginia Commonwealth University School of Pharmacy, and was led by co-author Norman Carroll, PhD, who said, "our results suggest that policies and practices that minimize cancer patients' out-of-pocket costs can improve survivors' health-related quality of life and psychological health. Reducing the financial burden of cancer care requires integrated efforts, and the study findings are useful for survivorship care programs, oncologists, payers, pharmaceutical companies, and patients and their family members."
One of the most important predictor of whether cancer will create a significant financial burden on a family is whether the cancer is a short-survival type, as is the case with mesothelioma. Other predictors include lack of health insurance and being younger at the time of diagnosis.
The key indicators of whether a patient is struggling financially include:
• Having needed to borrow money or go into debt in order to finance care
• Living with stress about not being able to pay large medical bills
• Having made financial sacrifices to be able to pay for care
• Having been unable to pay for regular medical visits
The study found that 7.6 percent of cancer patients had either borrowed money, gone into debt, or declared bankruptcy.
Though the study suggests that physicians can assist patients by recommending less costly treatments, for those facing mesothelioma there are few options available. The disease is notoriously difficult to treat, and only a few protocols have proven effective – and they are costly.
If you or someone you love is struggling financially as a result of a mesothelioma diagnosis, then the attorneys at Danziger & De Llano can help. We can assist you in identifying the source of your asbestos exposure and pursue those responsible for compensation for your medical care, your pain and suffering, and your family's future financial security. Call us today for a free consultation.
Get Your FREE Resources Sent Overnight
New treatment options
Veterans benefits & claims
$30 Billion asbestos trust fund information
For over 15 years, we've provided the best FREE resources to mesothelioma patients and loved ones. Our resources include information on the leading treatment options and best doctors in your area; lessons learned from survivors; claims and benefits specifically for Veterans; and how to access your share of billions of dollars in trust fund money.
Get Your FREE Resources Sent Overnight
New Treatment Options
Veteran's Benefits & Claims
$30 Billion Asbestos Trust Fund Information
If you've been diagnosed with asbestos-related cancer, contact us at 1-800-692-8608 to find out if you are eligible to receive compensation. You can also fill out the form above to receive FREE information.