German Insurance Group Moves to CT Screening for Those At Risk For Mesothelioma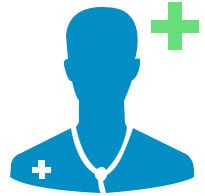 In a move that can only be termed inspired and inspiring, the DGUV (German Social Accident Insurance) has made the determination that it is in the best interest of their organization, as well as workers who have previously been exposed to asbestos, to begin paying for early low-dose CT screening looking for lung cancer and mesothelioma.
As reported in a study published in the German scientific journal Radiologe, the decision was driven by the earlier success in improving treatment protocols that was realized by screening heavy cigarette smokers. When the insurance group realized that the benefits of identifying cancer in its early stages far outweighed the costs and risks of conducting the tests, they made the decision to apply the same principals and technology to those who are at risk for asbestos-related diseases such as mesothelioma as a result of heavy exposure to the toxic mineral from decades earlier.
Though asbestos was banned in Germany more than two decades ago, the outcome of exposure to the carcinogenic mineral is still being seen in the country today. Asbestos-related diseases continue to be the occupational disease most responsible for deaths in the country, and this is in large part due to the fact that it was so widely used in both West German and East German construction in the 1970s and 1980s. The costs of treating asbestos-related diseases are very high for the insurance industry, so they are highly motivated to find a way to reduce the number of advanced disease states by diagnosing illness earlier, when it may be easier to treat. According to the study's author, Dr. Karina Hofmann-Preiss of the Institute for Diagnostic and Therapeutic Imaging in Erlangen,
"These results … were pivotal as the German statutory accident insurance (DGUV) decided to provide low dose CT as a special occupational medical examination for workers previously exposed to asbestos and with a particularly high risk for developing lung cancer."
Though there is no such approach currently being discussed in the United States, it certainly seems worth consideration, as it too would cut costs and potentially save or prolong the lives of those who have been exposed to asbestos and who are at risk for mesothelioma. If you have been diagnosed with mesothelioma, then you know how high the cost of medical treatment can be. The attorneys at Danziger & De Llano are able to help you file a claim against those responsible to compensate you for those expenses, as well as for your other costs, your pain, and your suffering. Call us today.
Get Your FREE Resources Sent Overnight
New treatment options
Veterans benefits & claims
$30 Billion asbestos trust fund information
For over 15 years, we've provided the best FREE resources to mesothelioma patients and loved ones. Our resources include information on the leading treatment options and best doctors in your area; lessons learned from survivors; claims and benefits specifically for Veterans; and how to access your share of billions of dollars in trust fund money.
Get Your FREE Resources Sent Overnight
New Treatment Options
Veteran's Benefits & Claims
$30 Billion Asbestos Trust Fund Information
If you've been diagnosed with asbestos-related cancer, contact us at 1-800-692-8608 to find out if you are eligible to receive compensation. You can also fill out the form above to receive FREE information.