Insurance Study Cites Asbestos As Continuing Major Expense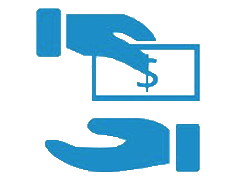 There is no doubt that mesothelioma and other asbestos-related diseases have had a devastating impact on the lives of all those that have been touched by them. Now a report that was conducted by insurance credit rating agency AM Best provides an excellent synopsis of the impact that the negligent use of asbestos has had financially. The report indicates that insurance companies around the world have had to pay a total of $100 billion in asbestos-related claims over the years, and that rather than waning, those payouts show no signs of abating.
The study points out that even though it has been more than 25 years since the world learned of asbestos' dangers, the number of claims that are being filed for compensation for damages is continuing. Asbestos companies that were negligent in exposing their employees and those who worked with their products to the dangerous carcinogen turned to their insurance companies to pay out the damages awarded by juries and agreed to in mesothelioma lawsuit settlements, and even though those workers have largely filed their claims or died, there is a new generation that is now being diagnosed after having been exposed to the carcinogenic dust on their parents' clothing when they were children. The long latency period that characterizes mesothelioma and other asbestos-related diseases means that to could be decades before the claims stop coming in, and the AM Best report indicates that the industry needs to set aside a minimum of $21 billion for paying future claims.
According to the report, the new generation of victims is just one of the reasons they see a need to set aside even more reserve funding. They also point to the cost of litigation, the rising costs of treatment, and the expanding life expectancy of those who have been diagnosed as leading to even greater awards and settlement amounts being agreed to.
Asbestos is a material that was once widely used in numerous applications because of its many strengths, including resistance to heat and flame and the strength that it added to concrete and building materials. But the mineral is highly carcinogenic, and there has been ample proof that many of the companies that used it in their products were aware that they were putting people at risk.
People who have been exposed to asbestos and who are diagnosed with mesothelioma or other asbestos-related conditions have many options available to them. They can file a claim with the asbestos trust funds or file a mesothelioma lawsuit against the companies responsible. To talk to an experienced mesothelioma lawyer, contact Danziger & De Llano Legal Advocates today at 1-800-692-8608, or visit our website for more information, at https://mesothelioma.net/mesothelioma-attorneys/
Get Your FREE Resources Sent Overnight
New treatment options
Veterans benefits & claims
$30 Billion asbestos trust fund information
For over 15 years, we've provided the best FREE resources to mesothelioma patients and loved ones. Our resources include information on the leading treatment options and best doctors in your area; lessons learned from survivors; claims and benefits specifically for Veterans; and how to access your share of billions of dollars in trust fund money.
Get Your FREE Resources Sent Overnight
New Treatment Options
Veteran's Benefits & Claims
$30 Billion Asbestos Trust Fund Information
If you've been diagnosed with asbestos-related cancer, contact us at 1-800-692-8608 to find out if you are eligible to receive compensation. You can also fill out the form above to receive FREE information.