Mesothelioma Advocates Celebrate Lung Cancer Awareness Month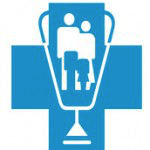 November is Lung Cancer Awareness Month, an annual event that is designed to let patients, their families and caregivers, and the community at large offer support and improve the level of understanding and knowledge about all of the various types of lung cancer, including asbestos lung cancer and mesothelioma.  The event creates numerous opportunities to honor those who are faced with the daily challenge of living with this disease, as well as to remember those who have lost their battles and to raise funds for future research. There are a number of ways that you can celebrate and mark the event and get involved.
One of the most important ways to show your support of those suffering from mesothelioma and asbestos lung cancer is to host or attend an awareness event. Though the mesothelioma community has its own dedicated awareness month that is celebrated every year in September, collaborating with others that are facing similar challenges is a great way to advocate for all patients and to encourage contributions to research organizations that are working to find a cure. There are over 200 Shine a Light Your Way events that are planning across the United States throughout the month, and organizations and families are encouraged to host their own.
Another important way of raising awareness about the impact of asbestos lung cancer is to spread the word via social media. Whether you are active on Facebook, Instagram, Twitter or another platform, the information you share about the impact of mesothelioma and other forms of lung cancer can end up saving a life.
Donating to a mesothelioma charity or asbestos lung cancer charity is a great way to show your support for those who are suffering from these challenging conditions. Whether you opt for giving to an organization that provides support to patients and their families or one that funds clinical research, your contribution can make a real difference.
Finally, make sure that our legislators are aware of your concern and interest in mesothelioma and asbestos lung cancer, and that they understand the importance of providing essential funding for research and preventive services. Sending an email or letter or making a phone call to your Congressional representative can have a tremendous impact.
People who have been diagnosed with asbestos lung cancer, mesothelioma, and other asbestos-related diseases need encouragement and support. They also need the security of knowing that their  financial needs have been met and that their families will be taken care of after they are gone. If you or someone you love has been effected by a company's negligence with regard to asbestos exposure, contact Danziger & De Llano Legal Advocates today at 1-800-692-8608 or visit our website, https://mesothelioma.net/mesothelioma-attorneys/.
Get Your FREE Resources Sent Overnight
New treatment options
Veterans benefits & claims
$30 Billion asbestos trust fund information
For over 20 years, we've provided the best FREE resources to mesothelioma patients and loved ones. Our resources include information on the leading treatment options and best doctors in your area; lessons learned from survivors; claims and benefits specifically for Veterans; and how to access your share of billions of dollars in trust fund money.
Get Your FREE Resources Sent Overnight
New Treatment Options
Veteran's Benefits & Claims
$30 Billion Asbestos Trust Fund Information
If you've been diagnosed with asbestos-related cancer, contact us at 1-800-692-8608 to find out if you are eligible to receive compensation. You can also fill out the form above to receive FREE information.