Mesothelioma Advocates Express Concern About Proposed Head of EPA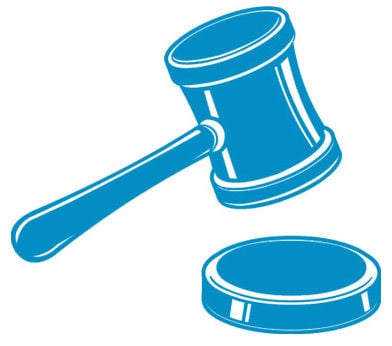 The issue of protecting American citizens from illnesses like mesothelioma is not dependent upon political party, but it might become so in the near future. President Elect Donald Trump has made it clear that he does not believe that asbestos is a dangerous substance. He has also named Oklahoma Attorney General Scott Pruitt as his pick for the next administrator of the Environmental Protection Agency, and Pruitt has made it known that he is not in favor of the kind of regulations that would halt the use of asbestos in the United States.
Donald Trump has made it clear that he believes that there is an anti-asbestos conspiracy. He has referred to asbestos as "the greatest fire-proofing material ever used" and has claimed that the mafia is behind the movement to remove asbestos. In his book "The Art of the Comeback", Trump said, "I believe that the movement against asbestos was led by the mob, because it was often mob-related companies that would do the asbestos removal. Great pressure was put on politicians, and as usual, the politicians relented. Millions of truckloads of this incredible fire-proofing material were taken to special "dump sites" and asbestos was replaced by materials that were supposedly safe but couldn't hold a candle to asbestos in limiting the ravages of fire." He went on to say that the material had just gotten a "bad rap" and that it is "100 percent safe, once applied." He seems to give no credence to the idea that asbestos exposure causes mesothelioma.
Add to concerns about Trump's ideas on asbestos the fears that Scott Pruitt will lift ceilings on industrial pollutants or delist Superfund sites assigned to clean up asbestos-contaminated sites. There are also concerns that the Lautenberg Act, which authorizes the EPA to ban dangerous chemicals, might be in jeopardy. Asbestos was recently named as one of the ten chemical substances that the EPA is going to investigate, and Senator Barbara Boxer introduced a bill set on expediting a ban on the substance that is known to cause mesothelioma and other serious illnesses.
Working to eliminate the use of asbestos in the United States is a common goal shared by health advocates who want to put an end to mesothelioma in the United States, and it is hoped that the new administration won't stand in the way of the progress that has been made. As for those who have already been sickened as a result of asbestos exposure, the best hope lies in filing a mesothelioma lawsuit against the asbestos companies that are responsible. For more information on your right to file an asbestos lawsuit, contact Danziger & De Llano Legal Advocates today at 1-800-692-8608, or visit our website, https://mesothelioma.net/mesothelioma-attorneys/.
Get Your FREE Resources Sent Overnight
New treatment options
Veterans benefits & claims
$30 Billion asbestos trust fund information
For over 15 years, we've provided the best FREE resources to mesothelioma patients and loved ones. Our resources include information on the leading treatment options and best doctors in your area; lessons learned from survivors; claims and benefits specifically for Veterans; and how to access your share of billions of dollars in trust fund money.
Get Your FREE Resources Sent Overnight
New Treatment Options
Veteran's Benefits & Claims
$30 Billion Asbestos Trust Fund Information
If you've been diagnosed with asbestos-related cancer, contact us at 1-800-692-8608 to find out if you are eligible to receive compensation. You can also fill out the form above to receive FREE information.