Mesothelioma and Your Mental Health
April 13, 2018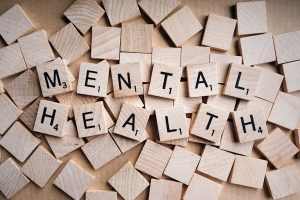 Everyday life is challenging in itself, but when a mesothelioma diagnosis is delivered, it can turn stress into trauma. In addition to suffering physically, the patient also falls prey to a change in their mental health.
Sadness, anger and hopelessness can quickly mutate into clinical depression, and mental health experts want that it is essential that caregivers and physicians be on the alert, as a change in mental health status can have a direct impact on physical health.
Speaking of the impact of a diagnosis like mesothelioma or any other type of cancer, Kristin Kilbourn, PhD, a psychologist and investigator from the University of Colorado Cancer Center, said,
"Although there are many mental health problems a patient with cancer may experience, anxiety and depression are the two biggest challenges. These can affect nearly all aspects in their quality of life, from the ability to sleep to the motivation to go and do things they once enjoyed. It can be very debilitating."
Patients with mesothelioma can display many different signs of anxiety and depression. Some may suffer from post-traumatic stress syndrome (PTSD) while others show all the classic signs of prolonged grief. Patients may experience physical signs including trembling, shaking or dry mouth, or emotional reactions including uncontrolled worry, irritability and angry outbursts.
Since depression, which is diagnosed in roughly one out of every four cancer patients, has been linked to higher mortality rates in cancer patients, it is essential that caregivers are aware of its signs and take action to make sure that the mesothelioma patient follows all of the treatment protocols ordered by their physician, including prescribed medication and therapies.
It is also important to make sure that the patient has reliable coping strategies available to help them maintain and improve their quality of life. Returning to beloved hobbies is a good start, as well as getting enough sleep, eating healthy foods, and engaging with loved ones in a positive way.
If you or someone you love has been diagnosed with mesothelioma, there are many resources available to help provide emotional support. For information, contact the Patient Advocates at Mesothelioma.net at 1-800-692-8608.