Mesothelioma Can Lead to Medical Debt, Even for Those with Health Insurance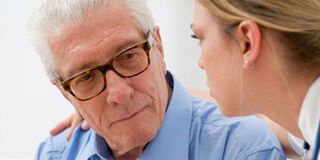 There are no circumstances under which a diagnosis of mesothelioma is acceptable. But when a person who has health care insurance receives word that they have the asbestos-related disease, they are often comforted by the knowledge that they have coverage. Unfortunately, that feeling of confidence that they experience is often short lived, as according to a new survey conducted by The New York Times and the Kaiser Family Foundation, about 20 percent of those who have health insurance and who are under the age of 65 find themselves overwhelmed by their medical bills – and for those who have mesothelioma, that percentage is likely far higher, as the costs quickly reach astronomical heights.
Health care in the United States is extremely expensive, and the health insurance that is available has evolved over the last several years to a model that requires that consumers end up paying a far greater percentage of their bills. These out of pocket expenses are often enough to force those faced with catastrophic illnesses like mesothelioma to make difficult choices about how to pay their bills. Retirement savings are quickly depleted, and many have been forced into medical bankruptcy.
The impact of illness on people's economic well-being goes far beyond not being able to pay for their medical expenses. The trickle-down financial impact of traumatic illness means that people are unable to pay for their household bills. This situation is difficult enough in the face of illness, but is made even more tragic when considering that those with mesothelioma were knowingly put in this position by the asbestos companies, who had knowledge of the dangers of the material that they were exposing people to, yet continued to put people in jeopardy in the interest of continuing to earn profit.
If you have been diagnosed with mesothelioma or another asbestos-related disease, there is a very good chance that the stress of your situation is being exacerbated by medical bills, financial difficulties, and your concerns about the economic well-being of your family after you are gone. The attorneys at Danziger & De Llano have helped many people in the same situation as you: exposed to asbestos and facing a diminished future. We have made it our mission to protect your rights and get you the justice you deserve so you can rest easy, knowing that your medical expenses are compensated and your family is taken care of. Call us today for a free consultation on how we can help.
Get Your FREE Resources Sent Overnight
New treatment options
Veterans benefits & claims
$30 Billion asbestos trust fund information
For over 15 years, we've provided the best FREE resources to mesothelioma patients and loved ones. Our resources include information on the leading treatment options and best doctors in your area; lessons learned from survivors; claims and benefits specifically for Veterans; and how to access your share of billions of dollars in trust fund money.
Get Your FREE Resources Sent Overnight
New Treatment Options
Veteran's Benefits & Claims
$30 Billion Asbestos Trust Fund Information
If you've been diagnosed with asbestos-related cancer, contact us at 1-800-692-8608 to find out if you are eligible to receive compensation. You can also fill out the form above to receive FREE information.