Mesothelioma Treatment Side Effects: Dealing with Nausea and Throat Pain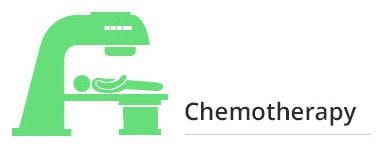 Dealing with a diagnosis of mesothelioma is something that is done incrementally. First you are faced with the symptoms that appear to be benign – it could be a virus, or maybe pneumonia. Then comes the diagnostic process with all its specialists and tests, and finally the verdict: you have a rare and fatal form of cancer. Though knowing what you're facing may bring relief, it also brings decisions that need to be made about treatment options, with most patients being treated using a multimodality approach that includes chemotherapy and radiation therapy, both of which can have debilitating side effects. Though most people are familiar with the most obvious aftereffects – the loss of hair and overwhelming nausea – there are a number of others that are less well known but can still impact quality of life and make mesothelioma patients miserable. One of the most prevalent is terrible throat pain.
If you've ever had a sore throat caused by a cold or flu or some other illness, then you know that this simple symptom can quickly become torturous. Chemotherapy makes the throat feel raw because it attacks cells that divide rapidly, and the cells in the mouth, the lips, and the lining of the throat divide in the same rapid way as do hair follicle cells. But where hair loss has an impact on appearance, a sore throat can cause an already weakened mesothelioma patient to stop eating, and that works against their ability to heal and recover. That's why it is so important to anticipate that the painful symptom is likely to appear and to prepare for it by having palliative over-the-counter remedies on hand, and to have foods that are easy to eat prepared.
When cooking for a person who is undergoing chemotherapy, and therefore likely to be experiencing both a painful mouth and throat and a lack of desire to eat due to nausea, nutritionists urge that foods be high in nutrition and low in spice or seasonings. Though we may want the food to be appealing and tasty, when dealing with these side effects that can be counterproductive. It is suggested that the food is bland, soft or in liquid form, and served either cold or at room temperature.  Suggestions for things that mesothelioma patients may be able to comfortably eat include:
Beverages are often easiest to swallow, but try to chose those that are nutritionally beneficial such as milk, instant breakfast drinks, nutrition supplement drinks, milk shakes, smoothies, store-bought eggnog, warm caffeine-free tea with sugar, apple juice, apricot nectar, sports drinks.
Protein sources such as chicken, turkey, beef, pork, or fish can be served as long as they are soft and moist. Adding them to broth, soup, sauces can help, and they can also be pureed.
Creamed soups
Scrambled eggs
Dairy items like yogurt
Tofu
Soft cheeses such as cottage cheese
Frozen fruits pureed into smoothies. Use non-citrus fruits to avoid acid. Good options include melon, peach, bananas or grapes These types of fruits can also be softened with the back of a fork or pureed if they are too hard or difficult to swallow. Apple sauce is a good choice too.
Vegetables are an excellent source of nutrition, but they need to be softened. Cooking them in broth is a good idea, as is mixing in butter or margarine or pureeing them into a sauce.
Dessert items such as pudding, frozen pops (such as Popsicles®), custard, yogurt, ice cream, and gelatin can all add much needed calories and provide relief to a sore throat or nausea. Many of these are now available in high protein formats.
Avoid foods that are hot or hard, as well as the items that are too acidic such as oranges. Spices should be avoided, and so should alcohol.
Providing care for a person who has been diagnosed with mesothelioma can be difficult, and is made even harder by the knowledge that their misery is the result of having been needlessly and negligently exposed to asbestos. The attorneys at Danziger & De Llano understand your frustration and helplessness, and are here to provide compassionate, competent assistance to those seeking justice from those responsible. Call our office today to set up a free consultation to discuss the many ways that we can help.
Get Your FREE Resources Sent Overnight
New treatment options
Veterans benefits & claims
$30 Billion asbestos trust fund information
For over 15 years, we've provided the best FREE resources to mesothelioma patients and loved ones. Our resources include information on the leading treatment options and best doctors in your area; lessons learned from survivors; claims and benefits specifically for Veterans; and how to access your share of billions of dollars in trust fund money.
Get Your FREE Resources Sent Overnight
New Treatment Options
Veteran's Benefits & Claims
$30 Billion Asbestos Trust Fund Information
If you've been diagnosed with asbestos-related cancer, contact us at 1-800-692-8608 to find out if you are eligible to receive compensation. You can also fill out the form above to receive FREE information.