New Mesothelioma Drug Shows Promise in Phase I Clinical Trials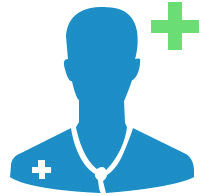 A new mesothelioma drug from GlaxoSmithKline that is currently in Phase I clinical testing is being touted as showing evidence of successfully preventing tumor growth in mice with human mesothelioma trials. The research is encouraging, and scientists working on the investigation are looking forward to future human trials that will yield similarly positive results.  The drug is called GSK3052230, and it works by blocking a specific molecule that is essential to initial growth and long term maintenance of malignant tumors.
Previous studies have shown that there are a number of different fibroblast growth factors and receptors that play pivotal roles in the growth of cells, but that FGF receptor 1 is the receptor that is most frequently used for the growth of tumors.  Though this receptor plays many roles, the function that mesothelioma researchers are most concerned with is the growth of new blood vessels that help to provide the tumor with nutrients and oxygen. The new drug, GSK3052230 is an engineered protein. It uses a part of that specific receptor to trap the fibroblast growth factors, preventing them from fully binding with the receptor and therefore keeping them from contributing to the growth of the tumor.
One of the advantages that scientists are reporting in their study published in the journal Oncotarget is that it does not have some of the harmful side effects that other similar medications have: it does not bind to the fibroblast growth factors that bind with hormones. GSK3052230 has already been used to prevent and suppress tumor growth in a number of other malignancies, including cancer of the endometrium and cancer of the lungs.
The drug manufacturer is in the process of recruiting mesothelioma patients for a Phase 1 clinical trial to learn more about its safety and efficacy in humans.  Up 'til now the tests have looked at its impact on laboratory animals. Those tests have shown that the highest doses of the medication have been the most successful, significantly blocking and preventing tumor growth. The best responses were found in tumors that high high levels of the specific tumor receptor that the medication is meant to respond to.
Patients who have been diagnosed with mesothelioma are often eager to participate in clinical trials. They hope for the benefit of a cure, as well as that their participation will aid in future knowledge regarding the disease. Despite their willingness to enter into the unknown, these same patients need a certain amount of security in their lives – particularly economic security for their families. If you have been diagnosed with mesothelioma, you may be entitled to compensation from the asbestos companies, and this can give you confidence about your family's financial well being after you are gone. To set up a free consultation, contact Danziger & De Llano Legal Advocates today at 1-800-692-8608, or visit our website, https://mesothelioma.net/mesothelioma-attorneys/
Get Your FREE Resources Sent Overnight
New treatment options
Veterans benefits & claims
$30 Billion asbestos trust fund information
For over 20 years, we've provided the best FREE resources to mesothelioma patients and loved ones. Our resources include information on the leading treatment options and best doctors in your area; lessons learned from survivors; claims and benefits specifically for Veterans; and how to access your share of billions of dollars in trust fund money.
Get Your FREE Resources Sent Overnight
New Treatment Options
Veteran's Benefits & Claims
$30 Billion Asbestos Trust Fund Information
If you've been diagnosed with asbestos-related cancer, contact us at 1-800-692-8608 to find out if you are eligible to receive compensation. You can also fill out the form above to receive FREE information.