New Mesothelioma Treatment Being Investigated at Baylor College of Medicine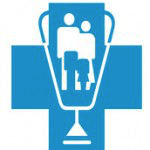 The Mesothelioma Treatment Center at the Baylor College of Medicine Lung Institute is world renowned for its ground-breaking research and treatment approaches for those suffering from the rare and deadly form of cancer caused by exposure to asbestos. Now the institution has announced that two of its top physicians and scientists will be enrolling patients into a new clinical research study examining the combined use of two chemotherapy drugs delivered directly into the chest during surgery to remove mesothelioma tumors from the chest. Though the procedure has previously been performed with some success, earlier protocols have used just one chemotherapy drug – Cisplatin. The new study will use a combination of both Cisplatin and Pemetrexed. The two together have shown themselves to be effective when administered intravenously, but have not been given directly into the chest.
According to Shawn S. Groth, M.D., assistant professor of surgery at Baylor and principal investigator of the study, "Even after aggressive treatment with surgery, chemotherapy and/or radiation, recurrence is common. This study expands on what we already know about surgery and chemotherapy for mesothelioma and combines them in a new way – giving complete standard-of-care chemotherapy directly into the chest where we can potentially maximize its benefits while minimizing its side effects with the goal of reducing recurrence rates and improving survival and quality of life."
Dr. Groth goes on to point out that when mesothelioma comes back after treatment, it is normally on the same side of the chest where it originally appeared. This is an indication that better methods of removing mesothelioma cells are needed. "When we give hot chemotherapy directly into the chest at the time of surgery, we are able to give higher doses than what we can give intravenously because of lower toxic effects on the whole body. The heated chemotherapy fluid is effective at killing cancer and making chemotherapy work better."
Groth works with Dr. David Sugarbaker, a pioneer in the treatment of mesothelioma and professor of surgery and chief of thoracic surgery at Baylor. Sugarbaker is also director of the Mesothelioma Treatment Center and is heading up the study along with Groth. He says, "This clinical trial is only one of many mesothelioma treatment protocols available at the Mesothelioma Treatment Center, and builds on a strong foundation of mesothelioma research at Baylor College of Medicine."
If you or someone you love has been diagnosed with mesothelioma and you need information about this clinical trial, you can call the center at 713-798-6376 for more information. If you would like to learn more about your legal rights, contact Danziger & De Llano Legal Advocates today at 1-800-692-8608–https://mesothelioma.net/mesothelioma-attorneys/.
Get Your FREE Resources Sent Overnight
New treatment options
Veterans benefits & claims
$30 Billion asbestos trust fund information
For over 20 years, we've provided the best FREE resources to mesothelioma patients and loved ones. Our resources include information on the leading treatment options and best doctors in your area; lessons learned from survivors; claims and benefits specifically for Veterans; and how to access your share of billions of dollars in trust fund money.
Get Your FREE Resources Sent Overnight
New Treatment Options
Veteran's Benefits & Claims
$30 Billion Asbestos Trust Fund Information
If you've been diagnosed with asbestos-related cancer, contact us at 1-800-692-8608 to find out if you are eligible to receive compensation. You can also fill out the form above to receive FREE information.