New York Rules Asbestos Companies Had Duty to Warn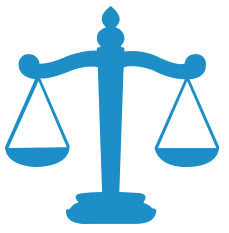 In a victory for mesothelioma victims filing lawsuits against asbestos companies in New York, the state's Supreme Court recently ruled in two separate asbestos cases that companies have a duty to warn about the dangers of asbestos exposure, even in cases where they themselves did not provide or manufacture the asbestos-containing materials that their equipment needed to operate. The manufacturer in both cases was Crane Company, which made valves that were used in a variety of industrial settings. Though Crane's equipment did not itself contain asbestos, it was not operable without gaskets, packing and insulation that were made with asbestos.
The first case was filed by a boiler technician and the second by a man who worked as a pipe fitter. Both worked with Crane valves that needed asbestos-based materials to function. In both lawsuits the mesothelioma victims provided evidence that their job responsibilities had included replacing original gaskets and other asbestos-containing materials in Crane machines. They acknowledged that those materials were not provided by Crane, but submitted to the court documents showing that Crane's technical drawings specifically prescribed the use of asbestos-containing components. These were needed because of the high temperatures under which the valves operated.
Crane's catalogues specifically recommended the use of a product called "Cranite" for replacement of original valves.  The evidence submitted in court also showed that Crane was aware that asbestos caused mesothelioma, and that the company had never warned users of its products about its dangers. When each case was first heard, the jury was given instructions indicating that Crane had a duty to warn, and in both cases the jury found against Crane and the company appealed on the basis that a manufacturer had no duty to warn about another manufacturer's product.
On hearing the appeals, the New York Court of Appeals indicated that "the manufacturer of a product has a duty to warn of the danger arising from the known and reasonably foreseeable use of its product in combination with a third-party product which, as a matter of design, mechanics or economic necessity, is necessary to enable the manufacturer's product to function as intended." Since it was clear that Crane had recommended the use of asbestos-containing products, that was the case in each of these instances, making Crane responsible for the mens' mesothelioma.
Companies that put people in harm's way by exposing them to asbestos are legally responsible for the damage that they have caused, and for mesothelioma victims that means that they can be made to provide compensation for their medical expenses, their pain and suffering, and more. If you have been diagnosed with mesothelioma, then the experienced attorneys at Danziger & De Llano Legal Advocates can help. Call us today at 1-800-692-8608 or visit our website at https://mesothelioma.net/mesothelioma-attorneys/.
Get Your FREE Resources Sent Overnight
New treatment options
Veterans benefits & claims
$30 Billion asbestos trust fund information
For over 15 years, we've provided the best FREE resources to mesothelioma patients and loved ones. Our resources include information on the leading treatment options and best doctors in your area; lessons learned from survivors; claims and benefits specifically for Veterans; and how to access your share of billions of dollars in trust fund money.
Get Your FREE Resources Sent Overnight
New Treatment Options
Veteran's Benefits & Claims
$30 Billion Asbestos Trust Fund Information
If you've been diagnosed with asbestos-related cancer, contact us at 1-800-692-8608 to find out if you are eligible to receive compensation. You can also fill out the form above to receive FREE information.