Nintedanib Granted Orphan Drug Designation for Treatment of Mesothelioma
Mesothelioma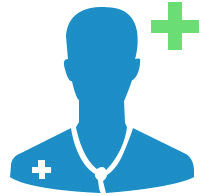 is a rare and fatal form of cancer that is caused by exposure to asbestos. Unlike many other types of cancer, mesothelioma has proven to be particularly resistant to traditional oncology treatment protocols such as chemotherapy and radiation therapy, leaving those who have been diagnosed with the disease with a median survival rate of less than two years. Researchers and physicians treating patients diagnosed with mesothelioma are understandably frustrated by the challenges that mesothelioma has presented, but are cheering news that the U.S. Food and Drug Administration (FDA) has granted the drug nintedanib orphan drug designation for its treatment. This designation allows drug manufacturers to pursue effective treatments specifically for rare diseases that impact fewer than 200,000 people, and make it more financially attractive for the to invest time and resources to investigations that are unlikely to yield the profits they would realize from research into more common illnesses.
Nintedanib is manufactured by the drug company Boehringer Ingelheim, and that company's Vice President of Clinical Development and Medical Affairs Specialty Care Martina Flammer, M.D. said, "Nintedanib, our triple angiokinase inhibitor, has shown promise as a potential treatment for malignant pleural mesothelioma in clinical trials to-date, and this designation is a validating milestone in its development. We are proud to receive this designation for nintedanib from the FDA, resulting from our ongoing commitment to researching potential treatment options for rare cancers such as mesothelioma."
The orphan drug designation was granted following positive data reported from the drug's Phase II/III trial studying its efficacy and safety when combined with chemotherapy, as well as when administered on its own. According to a presentation at the 17th IASLC World Conference on Lung Cancer held in the city of Vienna on December 7th, clinically meaningful results were seen. The company is now recruiting mesothelioma patients for a Phase III trial that is planned for 450 randomized patients, who will be observed at 137 sites in 27 different countries.
The search for an effective treatment for mesothelioma is an international effort that has attracted some of the world's most brilliant and diligent minds. In the meantime, those who have already been diagnosed with this challenging illness need as much support as possible as they face difficult treatments and a much-shortened future. If you or someone that you love has been diagnosed with mesothelioma or another asbestos-related disease, we can help. To learn more, contact Danziger & De Llano Legal Advocates today at 1-800-692-8608, or visit our website, https://mesothelioma.net/mesothelioma-attorneys/
Get Your FREE Resources Sent Overnight
New treatment options
Veterans benefits & claims
$30 Billion asbestos trust fund information
For over 15 years, we've provided the best FREE resources to mesothelioma patients and loved ones. Our resources include information on the leading treatment options and best doctors in your area; lessons learned from survivors; claims and benefits specifically for Veterans; and how to access your share of billions of dollars in trust fund money.
Get Your FREE Resources Sent Overnight
New Treatment Options
Veteran's Benefits & Claims
$30 Billion Asbestos Trust Fund Information
If you've been diagnosed with asbestos-related cancer, contact us at 1-800-692-8608 to find out if you are eligible to receive compensation. You can also fill out the form above to receive FREE information.