Orlando Firefighters Exposed to Asbestos and Increased Risk of Mesothelioma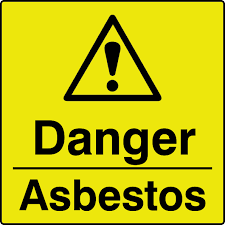 It was just over six months ago that the Environmental Protection Agency started investigating whether Orlando, Florida firefighters were exposed to high levels of asbestos, increasing their risk of being diagnosed with mesothelioma.  At that time the agency indicated that there were no less than 7 pieces of equipment that were contaminated with asbestos, and concluded that some of the city's firefighters had been exposed to 72 times the unacceptable amount of the carcinogen. Some of that came from contaminated gear and some from the fact that the city was using an asbestos-contaminated apartment complex for fire training. Now comes word that neither the city nor the fire department will be fined for the conditions that the firemen were subjected to – instead the city will be making sweeping changes to correct the situation going forward.
Had fines been assessed, it could have cost the city several thousands of dollars – that is exactly the way that similar cases have been resolved over the last several years, with only seven out of 52 cases in the past decade resulting in no fine being issued. At a hearing held on the case of the fire department, it was estimated that the city was vulnerable to fines of $25,000 per violation. Instead, the city will be initiating a new asbestos training program that will cost them little to implement but which promises to provide much needed education on the handling of asbestos, which causes a number of serious conditions as well as the rare and deadly form of cancer known as mesothelioma.
Speaking for the Orlando Fire Department, Deputy Chief Gerald Lane said,
"I do think it's a win-win for everybody involved. Probably the most positive thing that occurred for us is we have actually improved our communication with Orange County EPD. Going forward, we have improved, or implemented some additional rules going forward, and hopefully we don't have to deal with this again."
Though the agreement may have been satisfactory for the city, it does little to address the fears and concerns of firefighters who were exposed to the deadly carcinogen. The firefighters will need to continuously monitor their health for signs of asbestos-related disease. The good news is that they will still have the right to sue the fire department in the future if they are diagnosed with any asbestos-related conditions.
If you or someone you love has been exposed to asbestos as a result of an employer being negligent in providing you with the protections that you needed, contact the mesothelioma law firm of Danziger & De Llano. We are here to help.
Get Your FREE Resources Sent Overnight
New treatment options
Veterans benefits & claims
$30 Billion asbestos trust fund information
For over 15 years, we've provided the best FREE resources to mesothelioma patients and loved ones. Our resources include information on the leading treatment options and best doctors in your area; lessons learned from survivors; claims and benefits specifically for Veterans; and how to access your share of billions of dollars in trust fund money.
Get Your FREE Resources Sent Overnight
New Treatment Options
Veteran's Benefits & Claims
$30 Billion Asbestos Trust Fund Information
If you've been diagnosed with asbestos-related cancer, contact us at 1-800-692-8608 to find out if you are eligible to receive compensation. You can also fill out the form above to receive FREE information.