Senator Pushes to Ensure Asbestos is On EPA Review List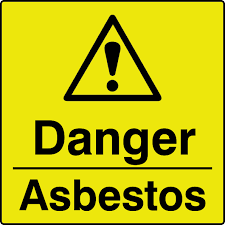 Earlier this year, the U.S. Congress signed into law the Frank R. Lautenberg Chemical Safety for the 21st Century Act. This law instructs the Environmental Protection Agency (EPA) to more carefully evaluate the regulatory process governing harmful chemicals like asbestos, which has been shown to cause the rare and fatal form of cancer known as mesothelioma. Though the EPA is required to choose the first ten chemicals that it will be evaluating by December 22nd, only a few of the specific chemicals have been identified, and so far asbestos is not on the list. As a result, Senator Barbara Boxer, a Democrat from California, has sent a letter to the agency requesting that asbestos is immediately added to the list.
The letter, which was sent to the EPA Administrator's Gina McCarthy, was emphatic in stating the importance of making sure that asbestos is included in the first ten chemicals to be chosen. Boxer wrote,
"The chemicals selected will drive EPA's agenda for the next several years. To build confidence in the agency's ability to deliver meaningful results for our children and families, EPA must consider all forms of asbestos in this initial list of chemicals it acts on."
It is somewhat perplexing that asbestos was not automatically placed on the list of chemicals to be evaluated in the initial risk assessment list. It has been included in the existing Toxic Substances Control Act Chemical Work Plan list for quite some time, and has been a vital cause of concern for health advocates for decades. The substance has not been mined in the United States for almost 15 years, but in that amount of time there were millions upon millions of pounds imported into the country. There have been asbestos bans that have been proposed in the U.S. since 1991, but the powerful asbestos lobbies have successfully fought all previous efforts that have been made. Speaking of the struggle and the need for the reform represented by the new law, President Barack Obama said,
"The system was so complex, it was so burdensome that our country hasn't even been able to uphold a ban on asbestos – a known carcinogen that kills as many as 10,000 Americans every year."
If you are among the tens of thousands of people in the United States who have suffered health issues like mesothelioma or asbestosis as a result of exposure to this dangerous carcinogen, you are not alone. The attorneys at Danziger & De Llano are here to provide you with the assistance you need to get the compensation that you deserve. Contact us today to learn more about how we can help.
Get Your FREE Resources Sent Overnight
New treatment options
Veterans benefits & claims
$30 Billion asbestos trust fund information
For over 15 years, we've provided the best FREE resources to mesothelioma patients and loved ones. Our resources include information on the leading treatment options and best doctors in your area; lessons learned from survivors; claims and benefits specifically for Veterans; and how to access your share of billions of dollars in trust fund money.
Get Your FREE Resources Sent Overnight
New Treatment Options
Veteran's Benefits & Claims
$30 Billion Asbestos Trust Fund Information
If you've been diagnosed with asbestos-related cancer, contact us at 1-800-692-8608 to find out if you are eligible to receive compensation. You can also fill out the form above to receive FREE information.