Study Showing Impact of Cancer Patient Expectations Relevant to Mesothelioma Patients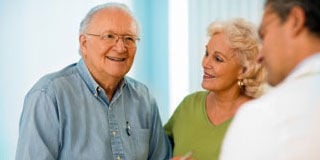 Patients who have been diagnosed with cancer, whether it is skin cancer, mesothelioma, breast cancer, or any other type, have many shared experiences and emotions. All experience fear, grief for the lifestyle that they've lost, the challenges of an unknown future, and more. They also share the realities of harmful side effects from the treatments that they need, and in that commonality the results of a new study may be particularly relevant for those diagnosed with mesothelioma. According to a study that was recently published in the journal Annals of Oncology, female breast cancer patients undergoing hormone therapy experienced unpleasant effects to a greater degree when they had high expectations that they would have them: the worse their expectations were, the more they reported suffering. By contrast, patients who were more optimistic about side effects suffered only half of the negative effects.
Though the study specifically focused on breast cancer patients, there is good reason to believe that the same would hold true for patients who are being treated for mesothelioma, and other cancers as well. This is of particular importance for mesothelioma patients undergoing chemotherapy or aggressive surgeries, as the more that they anticipate discomfort and actually experience it, the more likely they are to call a halt to treatments that may actually be providing them with a more extended period of survival.
The conclusions that the study researchers drew were clear: health care practitioners have a responsibility to manage patient expectations regarding treatment, and by doing so can have a very real impact on the severity of the side effects that the patients actually experience. According to the study leader, Professor Yvonne Nestoriuc of the University Medical Centre in Hamburg, Germany,
"Our results show that expectations constitute a clinically relevant factor that influences the long-term outcome of hormone therapy." The professor, who works in the Department of Psychosomatic Medicine and Psychotherapy, continues. "Expectations can be modified so as to decrease the burden of long-term side effects and optimize adherence to preventive antic cancer treatments."
Mesothelioma patients have an enormous amount that they have to deal with: the impact of medical treatments, fears about the future, grief, and physical pain. They also have concerns about the financial impact that their illness and treatment plan will have, and about their family's economic security. If you have been diagnosed with mesothelioma and need information about your rights to receive compensation for the damages that you've suffered, contact the mesothelioma law firm of Danziger & De Llano today.
Get Your FREE Resources Sent Overnight
New treatment options
Veterans benefits & claims
$30 Billion asbestos trust fund information
For over 15 years, we've provided the best FREE resources to mesothelioma patients and loved ones. Our resources include information on the leading treatment options and best doctors in your area; lessons learned from survivors; claims and benefits specifically for Veterans; and how to access your share of billions of dollars in trust fund money.
Get Your FREE Resources Sent Overnight
New Treatment Options
Veteran's Benefits & Claims
$30 Billion Asbestos Trust Fund Information
If you've been diagnosed with asbestos-related cancer, contact us at 1-800-692-8608 to find out if you are eligible to receive compensation. You can also fill out the form above to receive FREE information.