Study Shows That Mesothelioma Patients Have Unique Psychological Needs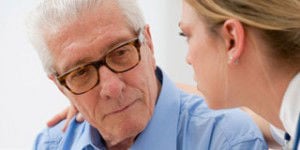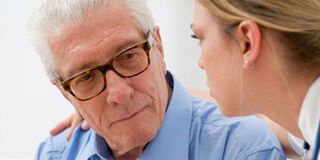 Physicians and support professionals providing for patients diagnosed with malignant mesothelioma often provide treatment similar to what is given to patients diagnosed with other types of cancers, and particularly lung cancer. But a recent study published in the European Journal of Oncology Nursing shows that those who have this deadly asbestos-related disease have special emotional burdens that deserve and require a different approach.
The researchers reviewed over a dozen previously conducted studies that looked at the psychological needs of cancer patients, comparing the impact of advanced lung cancer to that of malignant mesothelioma. In comparing and contrasting the two, they found that the unique nature of mesothelioma set it far apart from lung cancer, which is both more common and more treatable. Saying, "Given the palliative nature of treatment for pleural mesothelioma and the inherent need to optimize quality of life for individuals with the disease, an understanding of the factors that may impact on psychological well-being and the introduction of appropriate interventions to ameliorate t hem are crucial."
Included in the differentiating factors that the researchers identified are ten different concepts, including:
The level of uncertainty that those with mesothelioma are forced to live with
The threat to the ability to live normally that mesothelioma patients experience
The lack of hope that is provided to those who are diagnosed with mesothelioma
The blame and anger that mesothelioma patients hold for those responsible for their illness
Concerns about the long term impact on family and career
The physical symptoms and distress that patients live with
The amount of time that it took for a diagnosis to be made, and the entire experience of making the diagnosis
The lack of communication from caregivers
The legal and financial impact of mesothelioma, including the stress of pursuing mesothelioma lawsuits
The certain of death and dying that mesothelioma patients experience
The researchers concluded that, "… the experience of psychological distress in individuals with mesothelioma and lung cancer are complex and multifaceted. There are similarities between the two populations in terms of factors that may cause psychological distress. However, there are other factors that seem particularly distinct for individuals affected by mesothelioma. It is imperative, therefore, that separate assessment and care pathways are developed to address some of the specific experiences that may lead to psychological distress for people living with mesothelioma."
Mesothelioma is a life-changing condition, and those who have been diagnosed with it need specialized care and attention, as well as the security of knowing that their families will not be left with medical bills or financial uncertainty. For legal help, contact Danziger & De Llano Legal Advocates today at 1-800-692-8608, or visit our website, https://mesothelioma.net/mesothelioma-attorneys/
Get Your FREE Resources Sent Overnight
New treatment options
Veterans benefits & claims
$30 Billion asbestos trust fund information
For over 15 years, we've provided the best FREE resources to mesothelioma patients and loved ones. Our resources include information on the leading treatment options and best doctors in your area; lessons learned from survivors; claims and benefits specifically for Veterans; and how to access your share of billions of dollars in trust fund money.
Get Your FREE Resources Sent Overnight
New Treatment Options
Veteran's Benefits & Claims
$30 Billion Asbestos Trust Fund Information
If you've been diagnosed with asbestos-related cancer, contact us at 1-800-692-8608 to find out if you are eligible to receive compensation. You can also fill out the form above to receive FREE information.