Get a Free Copy of
Surviving Mesothelioma – Beating the Odds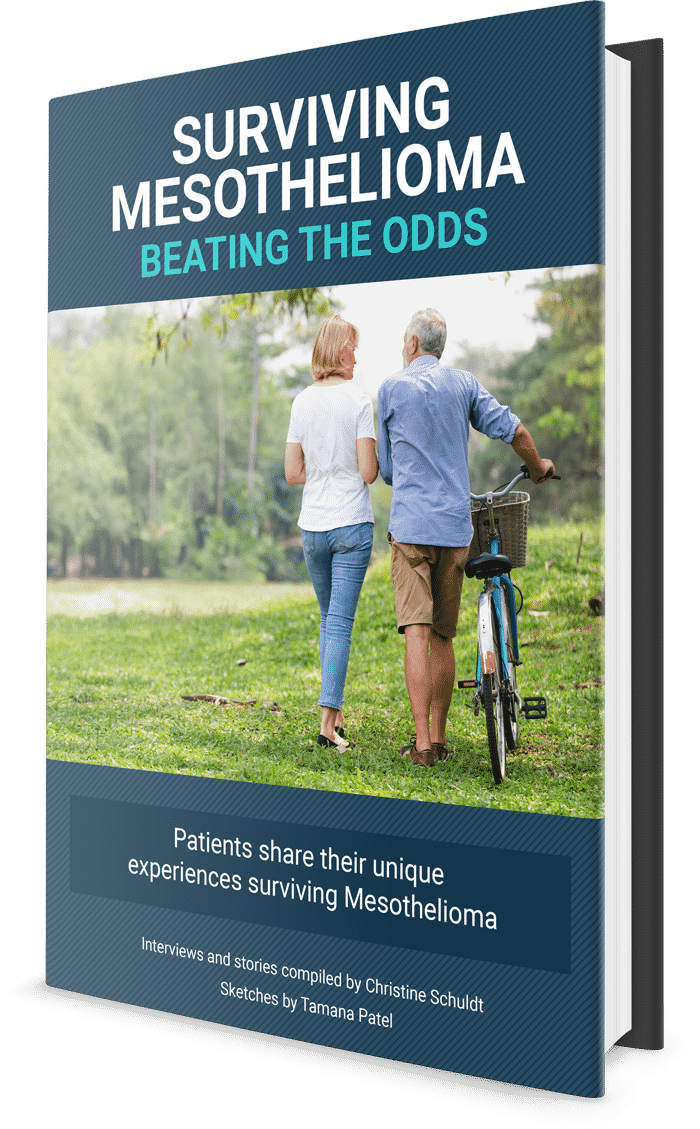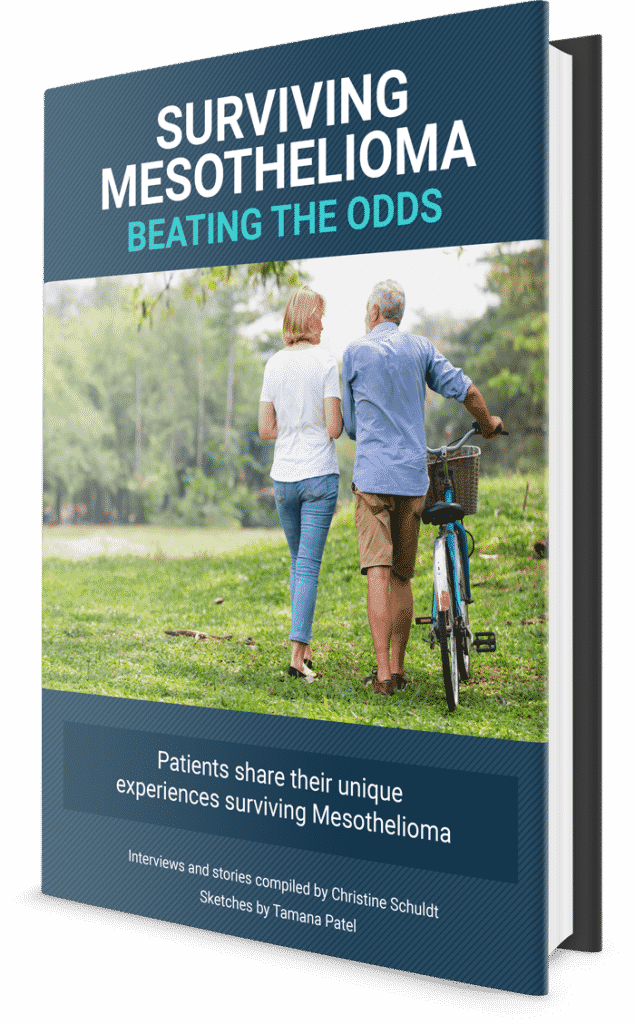 A mesothelioma diagnosis is devastating, and a poor prognosis can leave you feeling hopeless for yourself or a loved one. While mesothelioma is still a tough cancer to treat, survival rates are improving, and there are more stories of survivors every day. There is always hope.
Act now to receive your free copy of an inspiring book that will help you through this difficult time. Surviving Mesothelioma – Beating the Odds tells the stories of five people, each of whom was shattered by their diagnosis. These survivors persevered in their fights and lived longer than anyone expected. Being told they had months or less to live, they beat the odds. In this book, they describe how they did it.
Meet Michelle, just ten years old when diagnosed with mesothelioma, but lived into adulthood thanks to treatment and a reliance on faith and family. There's Lannie, who bravely underwent a risky surgery to remove his lung and has now lived more than a decade after his diagnosis.
Navairre, diagnosed with rare peritoneal mesothelioma after struggling to conceive a child, beat the odds and has lived more than ten years since that diagnosis. She relied on a combination of traditional and alternative medicine.
Katherine, diagnosed in the early stages of pleural mesothelioma, nevertheless had a long battle to survive her cancer by over a decade.
Finally, you'll read Icom's story, one that is all too common. Icom is a U.S. Navy veteran who developed mesothelioma after being exposed to asbestos as a boilerman. He is bravely battling cancer and sharing his story.
The personal stories you'll read in this free book are moving and inspirational. Learn how these mesothelioma patients refused to be victims, and find out what it takes to fight this cancer and outlive your prognosis.