Mesothelioma Surgery
This page has been fact checked by a Medical Doctor who specializes in mesothelioma. Sources of information are listed at the bottom of the article.
We make every attempt to keep our information accurate and up-to-date.
Please Contact Us with any questions or comments.
Mesothelioma surgery is one of the most effective treatments for this type of cancer. Extrapleural pneumonectomy and pleurectomy decortication surgeries are used to treat pleural mesothelioma, while cytoreductive surgery is often used for peritoneal mesothelioma. Surgery can slow the progression of the cancer, extend life expectancy, and provide relief from symptoms for palliative care.[1]
FREE Mesothelioma Packet
Watch Dr. James Pearle answer
-
"Can you speak on treatment options and the importance of surgery?"
and
"How long does it take to recover from surgery?"
and
"Is there an age cut-off for surgery?"
What Are the Goals of Mesothelioma Surgery?
Mesothelioma surgery is a treatment option that encompasses many different procedures. In general, these surgeries are used to remove cancerous tissue. They vary widely in terms of how invasive they are, how extensive, and the purpose and goals.
There are several different goals of surgery for any type of mesothelioma, and these vary depending on the patient:
As part of a diagnosis
To cure or achieve remission
To treat the disease and extend life expectancy
To slow disease progression
To manage symptoms
Surgery can also be used to improve quality of life.[1] The type of procedure used depends on the stage of the cancer, the location, and the overall health and prognosis of the patient. It also depends on the patient's preferences and goals.
Am I Eligible for Surgery?
Only your medical and treatment team can answer this question. Surgery is not a good option for some patients.
Doctors look at several factors to determine a patient's eligibility for surgery:
Stage. Many early-stage patients qualify for surgery. Stage IV patients, those with distant spread of tumors, do not qualify.
Cell type. Because it spreads so readily, patients with the sarcomatoid cell type generally don't qualify for surgery.
Lung function. Before approving surgery, doctors need to see if a patient has adequate lung function.
Age. Younger patients are generally more eligible for surgery because they are less vulnerable to dangerous complications and will recover better.
Health. Overall health, aside from the cancer, also determines eligibility. If a patient has too many health concerns, surgery may be prohibitively risky.
As your team develops a treatment plan, they will consult with you about your goals. They will evaluate you and determine if you are a good candidate for surgery. They will then give you options, explain the risks and benefits, and let you choose what to do next.
Types of Surgery for Pleural Mesothelioma Treatment
Patients with pleural mesothelioma may undergo any number of procedures for diagnosis or symptom management. For treatment, there are two main options.
Extrapleural Pneumonectomy
The cancer of the pleura around the lungs is the most common type of mesothelioma. Most surgeries to treat it are palliative, not curative. The best chance of curing pleural mesothelioma in patients eligible for it is to perform an extrapleural pneumonectomy or EPP.
This aggressive surgical procedure involves removing the entire lung, along with the pleura, from the side in which the cancer is found. It is a complicated surgery, and only certain patients are good candidates for it.[2]
Pleurectomy/Decortication
Less extensive and less risky is a pleurectomy, which involves removing all of the pleura from one lung.[3] In a radical or extended pleurectomy, other tissues may be removed as well. Debulking surgery removes as much cancerous tissue as possible but typically does not involve removing all of the pleura.
Pleurectomy surgery, also known as pleurectomy with decortication (P/D), is typically reserved for patients in either stage one or stage two of cancer. The goal of the surgery is to help prevent cancer from spreading and prevent liquid build-up in the pleura.
Patients often have multi-modal treatments with pleurectomy surgery, meaning that they may also undergo chemotherapy or radiation therapy, or both. Patients who receive multi-modal treatments reportedly have better survival rates when compared to patients who only undergo surgery.
Surgery for Treating Other Types of Mesothelioma
Surgical procedures for peritoneal and pericardial mesothelioma vary a little bit from those offered for pleural mesothelioma.
Cytoreduction and Debulking Procedures
Cytoreduction is also known as debulking surgery. It is commonly used to treat peritoneal mesothelioma, cancer of the peritoneum lining the abdominal cavity. It involves removing the peritoneum, along with any visible tumors in the surrounding area.[4]
Cytoreduction is a possibility for most mesothelioma patients, regardless of stage. If the patient is still in the early stages, physicians will treat the surgery as curative. For later stages, cytoreduction will be palliative. Surgery typically lasts around ten hours.
Studies suggest that the majority of patients who undergo cytoreduction extend their livelihood to around seven years.
Cytoreduction with HIPEC
Patients who undergo cytoreduction may also undergo chemotherapy at the same time. A common form of chemotherapy that accompanies cytoreduction treatment is hyperthermic intraoperative chemotherapy (HIPEC), and it's performed at the same time as surgery.
According to the U.S. National Institutes of Health, "cytoreductive surgery (CRS) and hyperthermic intraperitoneal chemotherapy (HIPEC) combined have been recognized as the standard of care for treatment of a subset of patients with peritoneal carcinomatosis (PC)."[5]
Peritonectomy
Peritonectomy is the removal of the diseased parts of the peritoneum. Most patients undergo this procedure as part of cytoreduction.
If the cancer is still in the very early stages and has not spread to other tissues or organs, a peritonectomy may be all a patient needs.
Omentectomy
Some patients also undergo an omentectomy, surgery to remove the omentum. This is a layer of fatty tissue that covers the abdominal organs. Peritoneal mesothelioma often spreads to this tissue, necessitating its removal.[6]
Pericardectomy
For pericardial mesothelioma, the cancer of the tissue around the heart, surgery can be done, although it is not common. It is tricky to remove cancer from the pericardium simply because it is so close to the heart. It can be done, but it is rare.
A common form of surgery for pericardial mesothelioma is pericardectomy, which entails removing the lining around the heart. Sometimes only part of the lining is removed, but the entire lining could be removed in other instances. The goal of pericardiectomy surgery is to lessen fluid buildup around the heart, which can help it to function as it should.
Tumor Resection
Tumor resection is another form of surgery for pericardial mesothelioma patients. Surgeons attempt to remove the cancerous tumors without removing the lining of the heart. According to the American Cancer Society, tumor removal doesn't cure cancer, but it helps patients live longer.[7]
Palliative Surgery
One of the most common reasons for a mesothelioma patient to choose surgery is for palliative care. This is the type of care a patient receives to improve symptoms and quality of life when there is little to no hope of a cure.
Palliative care is all about relieving pain and bringing as much physical comfort and improved quality of life to a patient as is possible and reasonable. Doctors may also use these strategies in patients with a chance of being cured, but this is less common.
Draining fluid is one of the most common palliative procedures. Fluid builds up between the two layers of the mesothelium as cancer develops, and this can cause pain and difficulty breathing around the lungs or heart and swelling and pain in the abdomen. Depending on where the fluid is removed, the process may be called:[8]
Each of these procedures involves inserting a hollow needle between layers of tissue to draw out the fluid. The strategy is not permanent, and as fluid builds up again, it will need to be repeated; additionally, in some cases, permanent indwelling catheters can be left in the lung or abdomen so patients can drain this fluid on their own at home.
A pleurodesis is a surgical procedure to prevent the ability of fluid to reaccumulate by eliminating the space between the lung layers. This procedure creates inflammation of the lining so that they stick together, leaving no space for the fluid to reaccumulate.
Chemical pleurodesis involves instillation of a drug using a small incision in the chest cavity using a small camera. Common drugs used over the years include talc, bleomycin, tetracycline, doxycycline, or iodopovidone.[9]
Mechanical pleurodesis manually irritates the pleura to create inflammation. There is usually a chest tube left in for a few days after the procedure. This helps remove any remaining fluid and provides additional suction for the lining to adhere together fully. The tube is then removed before going home.
Can Surgery Cure Mesothelioma?
Curative mesothelioma surgery is not very common. Most people are diagnosed with this type of cancer after it has already spread to other parts of the body. At this later stage, it is considered impossible to cure the cancer by surgically removing tumors.
If mesothelioma is diagnosed in a patient at stage I, or maybe at stage II, the cancer will not have spread very far and could be cured with aggressive surgery.[10]
In these cases, the surgery aims to remove all of the cancer. Radiation and chemotherapy are usually used after curative surgery to eliminate any remaining cancer cells.
Not many doctors will use the term cure with respect to mesothelioma. It is considered a terminal cancer. The more common term is remission. Surgery can lead to remission, which may last for years in a handful of patients.
Surgery as a Part of Multimodal Treatment
Surgery as a treatment is rarely used alone. The most effective treatment strategy for most patients is a multimodal approach, a combination of two or more treatment types. Most patients receive surgery along with chemotherapy, radiation therapy, or both:
Chemotherapy. Medical oncologists prescribe courses of chemotherapy before or after surgery. Before, it helps shrink the tumors needing to be removed. After, it improves survival time by attacking any remaining cancer cells the surgeon could not reach.
Radiation therapy. Doctors use radiation less often, but most commonly, it reduces tumor size before surgery.
Some of the less common but emerging treatments patients may receive along with surgery include immunotherapy, gene therapy, cryotherapy, tumor treating fields, and photodynamic therapy.
How Does Surgery Affect Survival Time?
In general, surgery improves survival time in mesothelioma patients. There are always risks, which can shorten life expectancy, but on average, patients benefit.
A study of over 1,300 patients showed this average benefit. They measured median survival time for patients undergoing different treatments:[11]
Palliative treatment or chemotherapy only – 18.6 months
Extrapleural pneumonectomy – 20.9 months
Pleurectomy/decortication – 24.6 months
The difference between the two surgical procedures reflects the risks associated with EPP.
How Doctors Use Surgery for Diagnosis
Surgery is not just for palliation or treatment. Many patients undergo at least one surgical procedure as part of their diagnosis. These are called biopsies, the removal of tissue for diagnosis. A biopsy is an essential part of the diagnosis for mesothelioma, which is notoriously difficult to distinguish from other illnesses.
The goal of a biopsy is to use the least invasive approach to gain the most information for a diagnosis. A biopsy can determine if an abnormality is cancer and what kind it may be—the type of cancer impacts the usefulness of each type of biopsy.
Here are some common types of biopsies your doctor may discuss with you. These procedures may occur at the time of your initial diagnosis or throughout your diagnosis to gather more information.[12]
1. Fine needle aspiration (FNA) is the simplest biopsy. The procedure involves inserting a thin, hollow needle through the skin to reach the intended biopsy region. It only requires a local anesthetic and is usually quick.
2. Core needle biopsy is very similar to a fine needle aspiration, but the size of the needle is larger, so more cells can be withdrawn.
3. Incisional biopsy is when a surgeon makes an incision to remove a small sample of tissue.
4. Thoracoscopy procedure involves undergoing general anesthesia and a surgeon using a camera scope to look inside the chest cavity and take a biopsy from the lung or pleura. This can also include a thoracentesis at the same time, which is removing fluid from the lung cavity.
5. Mediastinoscopy involves undergoing general anesthesia and the surgeon sampling lymph nodes in the center of your chest. This is usually after confirmation of mesothelioma and helps determine the stage of your cancer.
6. Laparoscopy procedure also involves general anesthesia, and the surgeon uses a camera scope to look for abnormalities perhaps too small to be seen on imaging studies. They can take several biopsies from the abdominal cavity, including the omentum or other organs. This is often paired with peritoneal washings, where the surgeon instills a salt-water solution into the abdomen and then removes the fluid to check for cancer cells.
Although these invasive procedures do have risks, they offer more tissue and are more helpful information used for diagnosis.
What Are the Side Effects and Complications of Surgery?
Surgery is always risky. Patients and their doctors weigh the possible benefits against these risks. The more extensive and invasive the surgery, the greater the risks. Some of the potential side effects and complications of mesothelioma surgery include:[6]
Bleeding
Pain
Pneumonia
Irritation and coughing
Infections
Blood clots
Loss of lung function
Fluid buildup
Heart arrhythmia
Death is always a risk too, especially with major surgeries. EPP is the riskiest and has the highest mortality rate. P/D has a lower mortality rate but can lead to fatal complications as well.
Recovering from Mesothelioma Surgery
Recovery time varies depending on the patient and the extent of the surgery. The more invasive the procedure, the longer the recovery time is. Patients may need a couple of months to recover from the most extensive surgeries, like EPP.
Most patients will spend some time in the hospital recovering and so that staff can monitor them for complications. Talk to your surgeon and medical team about strategies for recovery. This may include regular check-ups, pain medication, and rehabilitation therapies.
Choosing a surgical procedure for mesothelioma should be made together with an experienced medical team and the patient's closest loved ones. Patients may even die while undergoing surgery, so choosing this kind of treatment should be well informed.
Get Your FREE Mesothelioma Packet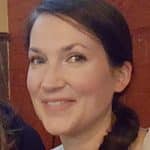 Mary Ellen Ellis has been the head writer for Mesothelioma.net since 2016. With hundreds of mesothelioma and asbestos articles to her credit, she is one of the most experienced writers on these topics. Her degrees and background in science and education help her explain complicated medical topics for a wider audience. Mary Ellen takes pride in providing her readers with the critical information they need following a diagnosis of an asbestos-related illness.
Get Your FREE Mesothelioma Packet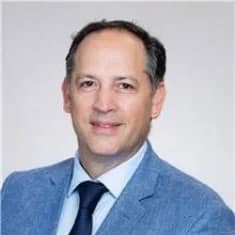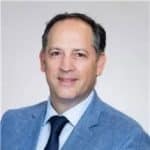 Luis Argote-Greene is an internationally recognized thoracic surgeon. He has trained and worked with some of the most prominently known thoracic surgeons in the United States and Mexico, including pioneering mesothelioma surgeon Dr. David Sugarbaker. He works in the Department of Thoracic and Cardiovascular Surgery at Cleveland Clinic – Rosner Family Health and Wellness Center. His areas of interest and expertise are mesothelioma, mediastinal tumors, thoracic malignancies, lung cancer, lung transplantation, esophageal cancer, experimental surgery, and lung volume reduction. Dr. Argote-Greene has also done pioneering work with video-assisted thoracoscopic surgery (VATS), as well as robotic assisted minimally invasive surgery. He has taught the procedures to other surgeons both nationally and internationally.