California Mesothelioma Lawyer
California is the state with the greatest number of asbestos-related deaths related. Between 1999 and 2013, 21,338 people died from illnesses related to asbestos exposure. Nearly 4,000 of those deaths are attributed to mesothelioma, About 1,500 were due to asbestosis and the remainder to other types of cancer thought to be related to asbestos exposure.
Exposure to asbestos in California can be attributed to numerous sites, including several Environmental Protection Agency (EPA)-designated superfund sites. There are also several shipyard and Naval sites that have caused exposure. Also, mines, naturally occurring asbestos deposits, and material processing sites that were contaminated with asbestos are to blame. California mesothelioma lawyers are hard at work ensuring victims get the compensation and justice they deserve.
Sources of Asbestos in California
California is a large state with a variety of industries. Highly populaous, the number of California residents is one reason the state has experienced so many asbestos-related deaths. However, umber affected cannot solely be attributed to population. There are several industries in California that have contributed in a major way.
As a coastal state, California has many ports and shipyards, both civilian and military. Asbestos was once used extensively in in shipbuilding. Because it was inexpensive, effective, and readily available, asbestos was used as fireproofing material, for insulation, and construction in nearly every corner of ships. As a result, most shipyards, as well as anyone working aboard the ships, was likely to be exposed to asbestos.
California also had processing plants that used vermiculite from the W.R. Grace site in Libby, Montana. This Montana site produced vermiculite from an asbestos-contaminated mine for decades. Several processing facilities around the country, including several in California, were contaminated with asbestos, while processing the Libby vermiculite.
Another source of asbestos in California is naturally occurring asbestos. Asbestos can be found in natural deposits under the earth's surface. Forty-two of the 58 counties in California contain some level of naturally occurring asbestos. This poses serious risks for mining of other minerals, but also for various types of construction. For example, road construction can unearth asbestos, exposing both workers and residents.
Coalinga
One area of California with naturally occurring asbestos is Coalinga. Mining in this area contaminated the city so drastically the EPA declared the entire town a Superfund site in 1989. The Coalinga Asbestos Mine produced asbestos throughout the 1960s and 1970s. It also operated warehouses, shipping yards, and storage yards for asbestos. In addition, the company processed and transported asbestos. Over the years, up until the 1990s, asbestos in this city caused extensive exposure and contamination. Eventually the site was declared cleaned and safe.
Eldorado Hills
Eldorado Hills is another area with naturally occurring asbestos. A report from 2006 found the city's air was contaminated with asbestos, containing 40 times the normal level of asbestos fibers. People living in the city are at risk for exposure and have taken steps to avoid asbestos inhalation. These steps include wetting soil before working with it and removing shoes before entering a home. However, living there remains risky, and any outdoor activity can raise dust that contains asbestos fibers.
California Zonolite
Like many other states, California received shipments of vermiculite from the Libby, Montana mine contaminated with asbestos. The W. R. Grace and Company ran the Libby mines and shipped contaminated vermiculite to several processing plants in California. One important facility was the California Zonolite processing plant in Glendale. Thousands of people working at the plant or living nearby were exposed to asbestos fibers.
California Asbestos Superfund Sites
The EPA has declared multiple areas in California to be Superfund sites. Superfund sites are areas so contaminated by toxic materials that they must be cleaned up. Several Superfund sites in California are contaminated with asbestos, including the South Bay Asbestos Area in Alviso, the Coalinga site, and the Atlas Asbestos Mines in Fresno and San Benito Counties. The mining sites are contaminated by naturally occurring asbestos. However, the Alviso site is contaminated because asbestos was dumped there in three landfills. This asbestos originated at a nearby plant that manufactured asbestos-cement pipes.
Shipyards and Naval Sites
Because of the state's large maritime industry, there are many coastal areas in California that have been the source of asbestos exposure. One civilian site is the Moore Dry Dock Company. This company built ships. Several people have worked with California mesothelioma lawyers to file successful lawsuits against Moor Dry Dock. Awards given include $700,000 to a man who worked on cargo ships built by the company. This man eventually died of mesothelioma. Another case ended in a $10.3 million jury-awarded settlement to a man whose wife worked in the shipyard during World War II.
Several Naval shipyards contain significant amounts of asbestos as well. Some of these sites were active in World War II when asbestos was used regularly. Decades later, the military continues to dealing with resulting contamination. For example, at Hunters Point Naval Shipyard in San Francisco, testing in the 1980s confirmed the site remained contaminated with asbestos and other toxic materials. The site was shut down in 1991 and labeled a Superfund site by the EPA. Clean up concluded in 1995, when the area was determined to be safe.
Other Asbestos Sites in California
Mines, processing plants, shipyards, and naturally occurring asbestos have accounted for a significant proportion of California asbestos victims. However, there have been many other sites and workplaces in the state contaminated with asbestos. A few of these are:
Los Angeles Pacific Railroad, Los Angeles
Southern California Edison, Los Angeles
Bethlehem Steel Corp., Alameda
Miramar Naval Air Station, San Diego
San Diego Marine Shipyard, San Diego
Lawrence Radiation Labs, Livermore
Standard Oil Company of California, Richmond
Pacific Gas and Electric Co., statewide
Vandenburg Air Force Base
California Asbestos Laws
Title 8, administrated by the California Department of industrial Relations, sets the guidelines for various industries that involve working with or around asbestos. These include rules for safety equipment use, procedures for documentation of asbestos and exposure, and maintaining air quality. Title 8 also regulates asbestos is abatement, removal, and disposal.
The state also has laws that govern how asbestos is used in industries. as well as legal applications. For instance, there are laws regulating how aggregate material is used in road construction. This is necessary because it could be contaminated with asbestos dust. Also, specific laws apply to mining and building construction. All industries must comply with the Asbestos Airborne Toxic Control Measures set by the state.
Statute of Limitations
Each state sets its own statute of limitations for filing a lawsuit related to asbestos illnesses or deaths. In California, that limit is just one year. Because illnesses like mesothelioma remain latent for years after asbestos exposure, the statute of limitation begins at the time of diagnosis. For filing a wrongful death lawsuit, the limit begins at the time of death, extending for one year.
Working with a California Mesothelioma Lawyer
Because the statute of limitations is so short in California, victims of asbestos exposure must act quickly after diagnosis or the loss of a loved one. It is important to contact a California mesothelioma lawyer as soon as possible. This professional can begin gathering information to make a strong case and help you win a settlement. A lawyer experienced in working with mesothelioma victims can guide you through the process to ensure you get justice for yourself or a deceased loved one.
Page Written by
Rod De Llano, Esquire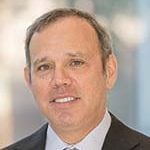 Page edited by Dave Foster
Get Help from the Top Mesothelioma Law Firms
Free Consultation
Brochures from Top Law Firms
Testimonials
FREE Case Value Calculator
For over 20 years we've provided the best FREE resources to mesothelioma patients and loved ones. Our resources include information on the leading treatment options and best doctors in your area; lessons learned from survivors; claims and benefits specifically for Veterans; and how to access your share of billions of dollars in trust fund money.
Get Your FREE Resources Sent Overnight
New treatment options
Veterans benefits & claims
$30 Billion asbestos trust fund information