California Mesothelioma Lawyer
This article has been fact checked by an experienced mesothelioma attorney. Sources of information are listed at the bottom of the article.
We make every attempt to keep our information accurate and up-to-date.
Please Contact Us with any questions or comments.
If you have been diagnosed with mesothelioma, an experienced California mesothelioma lawyer can help. Between 1999 and 2017, 27,080 people in California died from illnesses related to asbestos exposure, including mesothelioma.[1] Asbestos exposure occurred mainly in workplaces, including several that are now Environmental Protection Agency (EPA) Superfund sites.
Get Financial Help Now
Get Help from the Top Mesothelioma Law Firms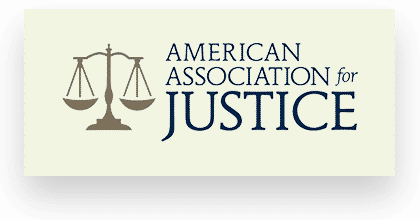 Free Consultation
Brochures from Top Law Firms
Testimonials
Simon Greenstone Panatier – Leading California Mesothelioma Lawyers
When a person has been diagnosed with malignant mesothelioma, the attorneys at Simon, Greenstone, Panatier Trial Lawyers are ready to take action. The firm helps level the playing field between the powerless and the powerful.
They represent ordinary people whose asbestos exposure was preventable against companies that knew the dangers of their products. The firm is committed to holding to account those who were negligent and have won several verdicts for mesothelioma victims.[2]
Examples of Simon Greenstone Panatier's Mesothelioma Settlements and Verdicts
$25.75 million verdict won for a 68-year-old woman whose malignant mesothelioma was tied to her use of Johnson and Johnson's Baby Powder.
$8.8 million verdict won for a mechanical engineer diagnosed with malignant mesothelioma after working for Bell Helicopter for thirty-eight years. The jury found "clear and convincing evidence" that the company was "grossly negligent."
$18 million jury verdict won against talc supplier Whittaker Clark & Daniels on behalf of a California man diagnosed with mesothelioma after years of exposure to talc products at a barbershop where his father worked, in addition to his own use of products incorporating talc.
$9 million in compensatory damages and $5 million in punitive damages awarded by an Arizona jury to the family of a retired civilian employee of the U.S. Navy who was exposed to asbestos during his years of working at the Norfolk Naval Shipyard in Virginia.
$4.1 million in damages to the widow of a Wisconsin electrician who died of complications from mesothelioma after decades of working with fixture wire that contained asbestos.

California Office Location
Long Beach Mesothelioma Law Office
3780 Kilroy Airport Way
Suite 540
Long Beach, California 90806
Phone: (562) 269-1572
Meet the Attorneys
Jeffrey B. Simon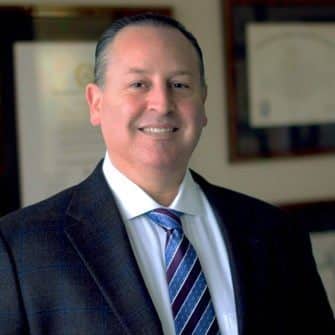 As one of the founding partners of Simon Greenstone Panatier, PC, Jeffrey Simon is noted for his excellence as an experienced and skilled trial attorney. He has served as president of the Texas Trial Lawyers Association and of the Dallas Trial Lawyers Association.
He has the distinction of being named a Fellow of the American Board of Trial Advocates, an honor limited to those who have been lead counsel in a minimum of twenty-five cases tried to verdict.
Jeffrey has won numerous awards and honors, including:
D Magazine's Top Lawyers Under 40 (2003 – 2004)
Texas Super Lawyer (2004 – Present)
American Registry of Outstanding Professionals (2004 – 2007)
Texas Monthly, Top Attorneys in Texas (2006-2009, 2014-2016)
Listed in AM Law Daily – "Who Are the Top Plaintiff's Lawyers?"
Chief Commissioner: Dallas County Special Civil Service Commission (2011-2013)
National Trial Lawyers Top 100 Trial Lawyers Award (2016)
America's Top 100 Attorneys, Lifetime Achievement (2016)
Worldwide Registry of Executives and Professionals, Lifetime Achievement
Bar Admissions: State Bars of Texas, New York, and California and the USDC, Western District of Wisconsin
David C. Greenstone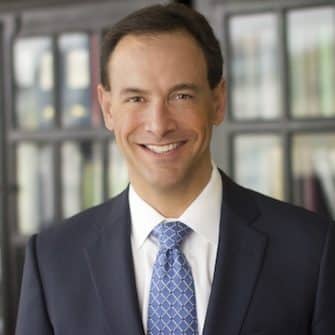 Founding partner David Greenstone has served as the firm's managing shareholder since its exception. He was a principal trial counsel in the first mesothelioma verdict against Colgate for asbestos exposure caused by its Cashmere Bouquet cosmetic talcum powder product and one of the first verdicts against Johnson & Johnson for asbestos contamination in its iconic Baby Powder product.
His extensive experience as a trial attorney has led to these and several other groundbreaking verdicts on behalf of his clients, as well as to him having been named a member of the American Board of Trial Advocates. He is a board member for the Texas Trial Lawyers Association and a former board member of the Dallas Trial Lawyers Association.
David has won numerous awards and honors, including:
The American Board of Trial Advocates (2014)
Super Lawyers by Thomson Reuters (2013 – 2018)
National Trial Lawyers, Top 100 Trial Lawyers Award (2014 – Present)
American Academy of Trial Attorneys, Premier Attorney Award (2015)
Rising Stars by Thomson Reuters (2005 – 2013)
Top 50 Verdicts in California Award by TopVerdict.com (2015) – Winkel v. Colgate-Palmolive Co.
Top Verdict in Arizona Award by TopVerdict.com – All Practice Areas (2016) – Coulbourn v. Crane Co. et al.
Bar Admissions: State Bars of California, Texas, and New York; USDC, Northern District of Texas; USDC, Southern District of Texas; USCA, 7th Circuit Court of Appeals
Chris J. Panatier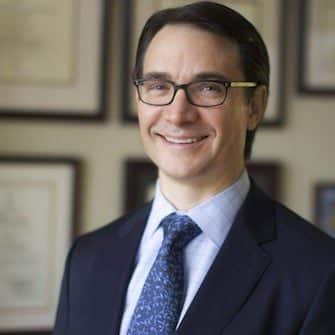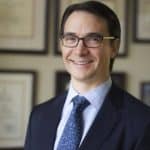 Chris Panatier's skill as a litigator has been recognized both in the over $150 million in verdicts he has obtained for his clients and in professional recognition by his peers. His sole legal focus is on representing victims of toxic exposures, and he and law partner David Greenstone won the first mesothelioma verdict against Colgate for asbestos exposure caused by its Cashmere Bouquet cosmetic talcum powder product.
He also won one of the first verdicts against Johnson & Johnson for asbestos contamination in its iconic Baby Powder product. He has been named to several prestigious lists of top lawyers.
Chris has won numerous awards and honors, including:
Inductee, Texas Lawyer's Texas Verdict Hall of Fame
Super Lawyers by Thomson Reuters (2013-2018)
National Trial Lawyers Top 40 Under 40 (2012)
D Magazine Top Lawyers Under 40 (2006)
Rising Stars by Thomson Reuters (2005-2012)
National Order of Barristers and 2001 Niemann Cup Winner
Bar Admissions: State Bars of California, Texas, and Pennsylvania; USDC, Northern District of Texas; USCA, 7th Circuit Court of Appeals
Having the Right California Mesothelioma Lawyer Helps Your Case
Mesothelioma is an aggressive, deadly cancer caused by asbestos exposure. Many people encountered asbestos on the job decades before they experienced symptoms and received a diagnosis of cancer.
Although most people were negligently exposed, asbestos lawsuits are complicated and challenging. This is why you need an experienced California mesothelioma lawyer. They have handled and won these cases for past clients. They have the experience and resources needed to fight for you against big companies.
Expert mesothelioma lawyers can track down your past asbestos exposure and the companies responsible for it. They have medical and other experts to strengthen your case. Ask for a free consultation with a California mesothelioma lawyer to get answers.
How to File an Asbestos or Mesothelioma Claim in California
Once you have an expert on your side, you can take action against those responsible for your asbestos exposure and mesothelioma. There are a few options to seek justice and compensation:
Asbestos Personal Injury Lawsuit. If the companies that exposed you to asbestos are still in business, you can file a personal injury claim. It will most likely end in a settlement awarding you compensation for medical and other expenses.
Asbestos Trust Fund. Many California asbestos companies filed for bankruptcy and set up trusts to compensate victims. A lawyer can help you file a claim with a trust to get compensation.
VA Benefits. If you encountered asbestos during military service, file a claim with the Veterans Administration to see if you qualify for one of several types of benefits. A lawyer can help you with this process too.
Where Has Asbestos and Mesothelioma Affected California Residents?
Before filing a claim, you need to know where you encountered asbestos. As a coastal state, California has many ports and shipyards, both civilian and military. Asbestos was once used extensively in shipbuilding.
Because it was inexpensive, effective, and readily available, asbestos was used as fireproofing material, insulation, and construction materials in nearly every corner of ships. As a result, most shipyards and anyone working aboard the ships were likely to be exposed to asbestos.[3]
California also had processing plants that used vermiculite from the W.R. Grace site in Libby, Montana. This Montana site produced vermiculite from an asbestos-contaminated mine for decades. Several processing facilities around the country, including several in California, were contaminated with asbestos while processing the Libby vermiculite.[4]
Another source of asbestos in California is naturally occurring asbestos. Asbestos can be found in natural deposits under the earth's surface. Forty-two of the fifty-eight counties in California contain some level of naturally occurring asbestos.[5]
This poses serious risks for mining other minerals but also various types of construction. For example, road construction can unearth asbestos, exposing both workers and residents.
Coalinga
One area of California with naturally occurring asbestos is Coalinga. Mining in this area contaminated the city so drastically the EPA declared the entire town a Superfund site in 1989. The Coalinga Asbestos Mine produced asbestos throughout the 1960s and 1970s.
It also operated warehouses, shipping yards, and storage yards for asbestos. In addition, the company processed and transported asbestos. Over the years, up until the 1990s, asbestos in this city caused extensive exposure and contamination. Eventually, the site was declared cleaned and safe.[6]
El Dorado Hills
El Dorado Hills is another area with naturally occurring asbestos. A report from 2006 found the city's air was contaminated with asbestos, containing forty times the normal level of asbestos fibers. People living in the city are at risk for exposure and have taken steps to avoid asbestos inhalation.
These steps include wetting soil before working with it and removing shoes before entering a home; however, living there remains risky. Any outdoor activity can raise dust that contains asbestos fibers.[7]
California Zonolite
Like many other states, California received shipments of vermiculite from the Libby, Montana mine contaminated with asbestos. The W. R. Grace and Company ran the Libby mines and shipped contaminated vermiculite to several processing plants in California.
One important facility was the California Zonolite processing plant in Glendale. Thousands of people working at the plant or living nearby were exposed to asbestos fibers.[4]
California Asbestos Superfund Sites
The EPA has declared multiple areas in California to be superfund sites. Superfund sites are areas so contaminated by toxic materials that they must be cleaned up. Several Superfund sites in California have asbestos contamination, including:[8][9]
South Bay Asbestos Area in Alviso
Atlas Asbestos Mines in Fresno
Atlas Asbestos Mines in San Benito County
The mining sites are contaminated by naturally occurring asbestos; however, the Alviso site is contaminated because asbestos was dumped there in three landfills. This asbestos originated at a nearby plant that manufactured asbestos-cement pipes.
California Veterans and Asbestos Exposure
Because of the state's sizable maritime industry, many coastal areas in California have been the source of asbestos exposure. One civilian site is the Moore Dry Dock Company. This company built ships. Several people have worked with California mesothelioma lawyers to file successful lawsuits against Moor Dry Dock.
Awards include $700,000 to a man who worked on cargo ships built by the company. This man eventually died of mesothelioma. Another case ended in a $10.3 million jury-awarded settlement to a man whose wife worked in the shipyard during World War II.[10]
Several naval shipyards contain significant amounts of asbestos, as well. Some of these sites were active in World War II when asbestos was used regularly. Decades later, the military continues to deal with resulting contamination.
For example, at Hunters Point Naval Shipyard in San Francisco, testing in the 1980s confirmed the site remained contaminated with asbestos and other toxic materials. The place was shut down in 1991 and labeled a superfund site by the EPA. Clean-up concluded in 1995 when the area was determined to be safe.
Other Asbestos Sites in California
Mines, processing plants, shipyards, and naturally occurring asbestos have accounted for a significant proportion of California asbestos victims; however, many other sites and workplaces in the state have been contaminated with asbestos. A few of these are:
Los Angeles Pacific Railroad, Los Angeles
Southern California Edison, Los Angeles
Bethlehem Steel Corp., Alameda
Miramar Naval Air Station, San Diego
San Diego Marine Shipyard, San Diego
Lawrence Radiation Labs, Livermore
Standard Oil Company of California, Richmond
Pacific Gas and Electric Co., statewide
Vandenburg Air Force Base
California Asbestos Laws
Several laws in California regulate asbestos use and abatement and impact how you seek damages from asbestos companies.
Statute of Limitations
Each state sets its own statute of limitations for filing a lawsuit related to asbestos illnesses or deaths. In California, you have just one year to file a personal injury lawsuit.
Because illnesses like mesothelioma remain latent for years after asbestos exposure, the statute of limitations begins at the time of diagnosis.
For a wrongful death lawsuit, the limit begins at the time of death and is two years.[11]
Wrongful Death Damages
A new law in California is making it easier for families to recover more damages after a loved one dies from mesothelioma.
Previously, families could not recover non-economic—so-called pain and suffering—damages if their loved one passed away before the case was resolved.
Lawyers for the family of Alfonso Rocciola, who died from mesothelioma at 82 after a career in construction, fought to get them what they deserved. Rocciola sued the companies responsible for his asbestos exposure but died during the case.[12]
Governor Gavin Newsom signed a new law in 2021 to loosen the restrictions on pain and suffering damages for the families of deceased victims. It took effect in January 2022.[12]
Asbestos Safety Regulations
Title 8, administrated by the California Department of Industrial Relations, sets the guidelines for various industries that involve working with or around asbestos. These include rules for safety equipment use, procedures for documentation of asbestos and exposure, and maintaining air quality. Title 8 also regulates asbestos abatement, removal, and disposal.[13]
The state also has laws that govern how asbestos is used in industries and legal applications. For instance, there are laws regulating how aggregate material is used in road construction.
This is necessary because it could be contaminated with asbestos dust; specific laws apply to mining and building construction. All industries must comply with the Asbestos Airborne Toxic Control Measures set by the state.[13]
Successful California Asbestos and Mesothelioma Claims
California asbestos attorneys work tirelessly to get victims the compensation and justice they deserve. These are just a few of the many examples of California asbestos victim legal wins:
$48 Millon for Secondhand Asbestos. In 2018, a jury in Los Angeles awarded a man $48 million after he developed mesothelioma from secondary exposure. His father worked for Liberty Utilities Corp. and brought asbestos fibers home on his clothing, exposing his family.[14]
$33 Million for Shipyard Worker. Alfred Todak was diagnosed with mesothelioma after working as an electrician in Bay Area shipyards and on U.S. Navy ships. He and his wife sued 25 companies that supplied asbestos products to his workplaces.[15]
$13 Million for Talcum Powder. In recent years, many people, mostly women, have come forward to sue talcum powder companies over exposure to asbestos in products. In 2015, a jury awarded Judith Winkel $13 million for mesothelioma after decades of talcum powder use. It assigned blame to four companies, including Colgate-Palmolive.[16]
Working with a California Mesothelioma Lawyer
Because the statute of limitations is short in California, victims of asbestos exposure must act quickly after diagnosis or the loss of a loved one. It is important to contact an experienced California mesothelioma lawyer as soon as possible.
The law firm of Simon Greenstone Panatier can begin gathering information right away to make a strong case and help you win a settlement. Simon Greenstone Panatier is experienced in working with mesothelioma victims throughout California and can guide you through the process to ensure you get justice for yourself or a deceased loved one.
Get Your FREE Mesothelioma Packet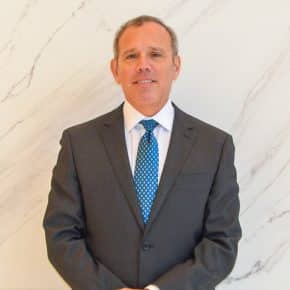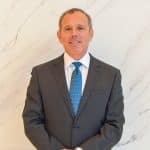 Rod De Llano was born and raised in Laredo, Texas. He graduated from Princeton University with a B.A. in Economics, and earned a law degree from the University of Texas. After working for an international law firm for several years, Rod formed a law firm dedicated to representing persons injured by exposure to asbestos products. For over 20 years, Rod has fought for persons diagnosed with asbestos-related diseases such as mesothelioma, lung cancer, and asbestosis. His clients have recovered over $1 billion over the years.