This page has been fact-checked by a Doctor of nursing practice specializing in Oncology and has experience working with mesothelioma patients.
Sources of information are listed at the bottom of the article. We make every attempt to keep our information accurate and up-to-date.
Please Contact Us with any questions or comments.
Atelectasis is a complete or partial collapse of the lung, which can cause serious complications like pneumonia and respiratory failure, although it is treatable.[1] There are many causes of atelectasis, including tumors in the airways and pleural effusion, a complication of mesothelioma.[2] Asbestos may cause a particular type of atelectasis in which the lung tissue folds.[3]
What Is Atelectasis?
Atelectasis occurs when part of a lung, called a lobe, collapses, inhibiting expansion. The collapse may be partial or complete.
Tiny air sacs inside the lungs, called alveoli, deflate or fill with fluid when this condition occurs. A complete collapse of one lung will cause a person to experience uncomfortable symptoms. However, there may be no signs with smaller areas or if the collapse is incomplete.[1]
What Are the Types of Atelectasis?
There are several classifications for this condition based on the cause of the collapse and other factors:
Obstructive atelectasis occurs when a blockage or obstruction prevents inflation in the lung or part of the lung. This is the most common type of atelectasis. A variety of issues cause nonobstructive atelectasis, but an obstruction does not trigger it.[5]
Compressive or compression atelectasis is when an external force puts pressure on the lungs, for instance, a tumor.
Middle lobe syndrome is a type of atelectasis affecting the middle lobe of the lung. It is either fixed or recurs and is caused by inflammation or defects in the bronchial tissue.
Rounded atelectasis occurs when the affected lung tissue folds and adheres to the pleura. This is the type of atelectasis most strongly connected to asbestos exposure. Doctors can easily misdiagnose this type as a tumor.[5]
Adhesive atelectasis occurs in premature babies when their lungs fail to expand.
Symptoms
Not everyone who has atelectasis will have symptoms. The more severe the blockage or the greater the area of the lung affected, the more likely there is to be noticeable symptoms. Symptoms may include:[4]
Trouble breathing and taking deep breaths
Shallow, rapid breathing
A persistent cough
Wheezing
Elevated heart rate
Cyanosis, a blue tint to the skin caused by decreased oxygen in the blood
Causes of Atelectasis
There are many potential causes of atelectasis. If caused by an obstruction, it may be a mucus plug, foreign object, tumor, swollen lymph node, or an aneurysm.
Pleural effusion, a common complication of mesothelioma causing a buildup of fluid between the pleural tissues, can also put pressure on airways causing atelectasis.[1]
Non-obstructive causes of atelectasis include injury to the chest or lungs, pneumonia, and tumors that cause the lung to deflate.
Air leaking into the space between the lungs and the chest wall, called pneumothorax, can also trigger atelectasis. Scarring in the lung tissue, which can result from asbestos exposure, may also cause this condition.[1]
Diagnosing Atelectasis
Diagnosing atelectasis requires a complete physical examination followed by imaging of the chest cavity. The first step is usually an X-ray, which may show the obstruction and any tissue with no air in it. A CT scan is the next stage in a diagnosis, allowing doctors to see soft tissue and the cause of deflation.
On both CT scans and X-rays, atelectasis shows reduced volume in the lung. It also shows opacity. In other words, the affected part of the lung lets less light through it. Doctors may also look for unusual positioning of the bronchi, diaphragm, heart, or blood vessels.
The patient may also need a bronchoscopy. A bronchoscopy involves a small camera used to view the inside of the airways.[6]
Atelectasis does not typically require a biopsy. However, in cases where the imaging scans show a mass or growth, a biopsy can determine if it is a cancerous tumor or benign growth.
A biopsy may be especially useful in the case of rounded atelectasis, the type caused by asbestos. The mass created by this condition may look like a tumor, or it may hide tumors indicating the person also has mesothelioma. A biopsy helps refine the diagnosis.[7]
Atelectasis and Asbestos Exposure
Rounded atelectasis is relatively uncommon but is the condition most strongly linked to asbestos exposure. It is estimated that 30% to 86% of diagnosed atelectasis cases are related to asbestos.[3]
Asbestos-related atelectasis occurs when fibrous pleural tissue catches part of the lung tissue, causing it to draw in. This is easy to diagnose due to its characteristic appearance in imaging.
Rounded atelectasis appears as a round mass of pleura with lung tissue radiating from it in imaging scans. Doctors often mistake atelectasis for a tumor despite its distinct appearance on radiographic imaging tests.
The asbestos-related atelectasis doesn't typically cause symptoms; however, some may experience shortness of breath or dry cough.[8]
It is often stable, meaning it does not worsen with time, but it will progress slowly over time for some patients. Rounded atelectasis is the rarest of the diseases caused by exposure but is often associated with asbestos.
Asbestos exposure can also trigger other conditions that in turn cause atelectasis. For instance, asbestosis is scarring of the lung tissue caused by inhaling asbestos fibers. This hardening of tissue can put pressure on airways causing atelectasis. Pleural effusion, the buildup of fluid in the pleura, can also cause atelectasis and is a common side effect of pleural mesothelioma.[1]
Mesothelioma and atelectasis don't always co-occur. It's possible to have atelectasis after asbestos exposure without a mesothelioma diagnosis. However, if you get a diagnosis of rounded atelectasis, it's a good idea to be screened for mesothelioma.
Treating and Managing Atelectasis
Treatment for atelectasis depends on the underlying cause. If there is a tumor or other blockage, procedures to remove it will relieve the condition. Surgery is a common treatment for obstruction removal. Chest therapy may follow surgery to help patients learn deep breathing exercises to re-inflate the lung tissue.[6]
For someone with mesothelioma or pleural effusion triggering atelectasis, treatment may involve surgery, chemotherapy, or radiation to remove or shrink tumors, as well as drain the fluid between the pleura. Surgery is not typically used to treat rounded atelectasis unless it causes significant impairment or severe symptoms.
What Are the Complications of Atelectasis?
Without treatment, atelectasis can cause more serious complications. These include hypoxemia, or low blood oxygen. This simply means that your lungs cannot efficiently get oxygen out to the rest of the body.
Atelectasis can also lead to pneumonia, an infection in the lungs. Atelectasis is not the same as pneumonia, but it can be misdiagnosed as such. The symptoms are similar and pneumonia and atelectasis look similar in imaging scans.
Is Atelectasis Life-Threatening?
As long as it is treated, atelectasis is not life-threatening. The prognosis is good with treatment, and patients generally have no lasting effects.
For a patient with a chronic underlying cause, such as mesothelioma, atelectasis could return after treatment. It's important to monitor it and to watch for signs and symptoms.
If you have been exposed to asbestos, you may develop atelectasis but may not have symptoms. Tell your doctor you were exposed to asbestos and consider screening for asbestos-related conditions. Early diagnosis will increase your treatment options and give you a better prognosis.
Get Your FREE Mesothelioma Packet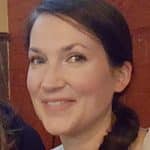 Mary Ellen Ellis has been the head writer for Mesothelioma.net since 2016. With hundreds of mesothelioma and asbestos articles to her credit, she is one of the most experienced writers on these topics. Her degrees and background in science and education help her explain complicated medical topics for a wider audience. Mary Ellen takes pride in providing her readers with the critical information they need following a diagnosis of an asbestos-related illness.
Get Your FREE Mesothelioma Packet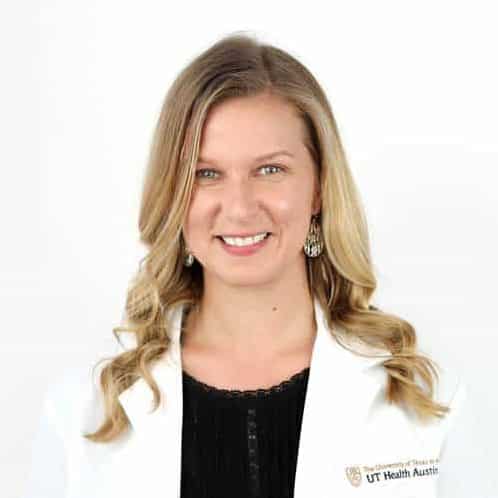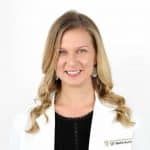 Anne Courtney has a Doctor of Nursing Practice degree and is an Advanced Oncology Certified Nurse Practitioner. She has years of oncology experience working with patients with malignant mesothelioma, as well as other types of cancer. Dr. Courtney currently works at University of Texas LIVESTRONG Cancer Institutes.