Air Force Veterans and Asbestos Exposure
This page has been fact checked by an experienced mesothelioma Patient Advocate. Sources of information are listed at the bottom of the article.
We make every attempt to keep our information accurate and up-to-date.
Please Contact Us with any questions or comments.
Asbestos exposure occurred in servicemembers because of this harmful mineral on ships, aircraft, and other areas.[1] Their roles put them at risk of developing asbestos illnesses like mesothelioma.[2] Those who can tie their disease to time in the service can file a claim for health care and disability through the VA.
Are Air Force Veterans at Risk for Asbestos Illnesses?
Asbestos was used extensively throughout the military, on ships, on bases, in shipyards, on aircraft, and in all vehicles for decades. Use peaked in the 1940s during shipbuilding for World War II. Asbestos was an inexpensive and abundant material that could be used for multiple purposes.
Since the government placed regulations on asbestos in the 1970s, it has not been used in as many applications, and much of it has been abated. Still, veterans exposed up to that point in time are still being diagnosed with mesothelioma and other illnesses.
The use of asbestos was so prevalent in the Air Force and other parts of the military because it was cheap and abundant and because of its unique properties. Asbestos can be added to materials to make them stronger, insulate from heat, fire, and electricity, and resist chemical corrosion.
Originally a major purpose for the use of asbestos was to protect service members. It was used extensively in fireproofing, for instance, but also as insulation and to strengthen materials.[3]
The extensive use of asbestos in the military resulted in exposure in servicemembers and higher-than-average rates of mesothelioma and other illnesses in veterans.
Asbestos Illnesses in Air Force Veterans
Air Force veterans and others who suffered exposure to asbestos are at risk for developing one of several possible illnesses. The conditions associated with asbestos exposure have a long latency period, so many veterans do not realize they are sick until they are in their 70s or 80s.
Asbestosis
Veterans may then be diagnosed with asbestosis, a condition of the lungs that causes lung scarring and is progressive. There is no cure for it. Another potential diagnosis is lung cancer, which is typically deadly, depending on the stage when it is diagnosed.
Mesothelioma
The worst diagnosis to get after years of asbestos exposure is mesothelioma. This type of cancer results from damage to the pleura of the lungs because of damage caused by asbestos fibers. The pleural tissue lines the lungs, and cancer of this type is extremely rare.
Treating mesothelioma is difficult. It is painful, uncomfortable, and usually has a very poor prognosis and low survival rates. It is nearly impossible to cure.
Other Asbestos Illnesses
Past asbestos exposure can also cause or contribute to lung cancer. Asbestos lung cancer is treatable but only if caught in the early stages. Like mesothelioma, it is often deadly.
Air Force veterans may also develop lung symptoms like pleural plaques and pleural thickening. These are often but not always associated with cancer.
Can Air Force Veterans Get Disability for Asbestos Exposure?
The U.S. Department of Veterans Affairs (VA) provides free resources and services for all veterans, including those who served in the Air Force. Among these resources are various types of compensation for developing mesothelioma due to asbestos exposure during service:[4]
Disability Compensation. The VA offers monthly disability compensation to qualifying veterans. The total is calculated based on the degree of disability and dependents.
Special Monthly Compensation. If a veteran needs additional care, such as in-home nursing care, they may qualify for special monthly compensation. This is in addition to regular monthly disability.
Dependency and Indemnity Compensation. The surviving family often qualifies for this type of compensation. It typically goes to a spouse or children, but parents sometimes qualify.
What is the VA Disability Rating for Asbestos and Mesothelioma?
Disability rating is the biggest component of the calculation the VA makes to determine disability amounts. The rating varies by condition, cause, symptoms, severity, and personal factors.
The VA rates mesothelioma and asbestos lung cancer as 100% disabling and offers the maximum compensation amount.
How to File a VA Disability Claim
To get disability and other types of compensation, veterans must file a claim and show that the illness is directly a result of asbestos used during service in the military.
Veterans must be prepared with all supporting documentation, including medical reports, service records, and any relevant statements from fellow veterans.
The VA has free resources and information to help veterans file a claim and seek compensation for themselves or their families. The VA can also offer expert care and treatment for mesothelioma.
You can also work with a Veterans Service Officer (VSO) when filing a claim. A VSO is approved to help veterans get through the claims process.
What Healthcare Resources Are Available to Air Force Veterans?
Air Force veterans affected by military asbestos exposure are eligible to receive healthcare through the VA system. Mesothelioma is a rare illness, but because of how it has affected veterans, the VA is home to specialists and treatment programs.
Two of the best VA locations for veterans with mesothelioma are in Boston and Los Angeles:
VA Boston Healthcare System. Experts at the VA in Boston collaborate with physicians and specialists at Harvard and Boston University medical schools. Dr. Abraham Lebenthal is a mesothelioma specialist at the Dana-Farber Cancer Institute in Boston. He also sees patients and collaborates with staff at the VA facility in West Roxbury.
West Los Angeles VA Medical Center. Thoracic surgeon and mesothelioma specialist Dr. Robert Cameron treats patients at several L.A. facilities including a VA hospital. He is also a part of the Pacific Mesothelioma Center. Patients here benefit from his expertise and collaboration with other experts and the PMC.
Can I Sue for Air Force Asbestos Exposure?
Another potential resource and avenue for seeking compensation for Air Force veterans is a lawsuit. Air Force veterans and others have filed lawsuits against those responsible for their exposure to asbestos who knew there were risks associated with the material.[5]
You cannot sue the government or military, so these lawsuits are against the manufacturers that made and supplied asbestos materials to the military. A lawyer can also help you access trust funds, which some companies set up to compensate victims while going through bankruptcy.
Where Did the Air Force Use Asbestos?
Due to its ability to insulate and protect against heat and fire, the Air Force used asbestos extensively in aircraft and related equipment and in housing and base construction.
Aircraft
U.S. Air Force service members worked in and around aircraft, and because of that work, many were exposed to asbestos. Military aircraft contained asbestos in the brakes, valves, gaskets, fireproofing and heat shields, and various engine parts.[4]
Those Air Force members most at risk of being exposed to asbestos worked on the aircraft. Mechanics and electricians handled all the components with asbestos without knowing the risks. They disturbed the asbestos and caused fibers to become airborne. Welders were also at risk because they wore asbestos-containing protective gear like gloves and masks.
Although the Air Force is most associated with aircraft, veterans from this branch also worked with and around military vehicles. Transport vehicles, armored vehicles, and other types of vehicles contained as much asbestos as aircraft.
Mechanics and other specialists who worked on vehicles in the Air Force were at risk for exposure. By handling the parts, they may have inhaled fibers of asbestos.
Bases and Housing
Buildings on Air Force bases were constructed using asbestos as well. The buildings contained asbestos in:
Flooring tiles
Vinyl
Ceiling tiles
Roofing materials
Insulation
Cement walls
Drywall
Many military bases around the country, including Air Force bases, have been found to have asbestos contamination that required abatement and removal, according to the U.S. Environmental Protection Agency. Some sites contained so much contamination that they were even listed as Superfund sites.
Asbestos on Air Force bases continues to be a problem now, even decades after the harmful effects of exposure were discovered. One example of the ongoing problem of asbestos is the former Lowry Air Force Base in Colorado.[5] The state's Department of Health ordered the Air Force to clean up its contaminated former site.
The department stated that the Air Force left twenty-two acres of soil contaminated with asbestos. Development on that land could not proceed until the asbestos was removed. The disruption of construction work would make fibers go airborne and put people at risk of exposure.
Is Asbestos Still an Issue in the Airforce?
Current Airmen may still encounter asbestos on bases and in housing. In 2021, Two employees of the military's largest private landlord, Balfour Beatty Communities, pleaded guilty to covering up information about housing conditions. Their fraudulent actions put Airmen and their families at risk for asbestos exposure in housing.[6]
Flooding at Offutt Air Force Base in Nebraska in 2019 caused significant damage to the base. Airmen were left with temporary workspaces with exposed to asbestos and other dangers while they waited on cleanup efforts.[7]
If you served in the Air Force and have concerns about asbestos exposure, talk to an experienced lawyer. They can help you find proof of exposure, get medical care, and seek compensation.
Get Your FREE Mesothelioma Packet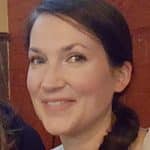 Mary Ellen Ellis has been the head writer for Mesothelioma.net since 2016. With hundreds of mesothelioma and asbestos articles to her credit, she is one of the most experienced writers on these topics. Her degrees and background in science and education help her explain complicated medical topics for a wider audience. Mary Ellen takes pride in providing her readers with the critical information they need following a diagnosis of an asbestos-related illness.
Get Your FREE Mesothelioma Packet
Page Edited by Patient Advocate Dave Foster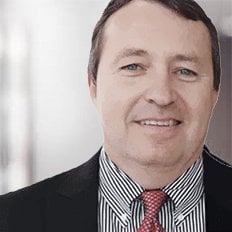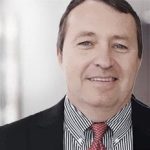 Dave has been a mesothelioma Patient Advocate for over 10 years. He consistently attends all major national and international mesothelioma meetings. In doing so, he is able to stay on top of the latest treatments, clinical trials, and research results. He also personally meets with mesothelioma patients and their families and connects them with the best medical specialists and legal representatives available.