Colorado Mesothelioma Lawyer
This article has been fact checked by an experienced mesothelioma attorney. Sources of information are listed at the bottom of the article.
We make every attempt to keep our information accurate and up-to-date.
Please Contact Us with any questions or comments.
A Colorado mesothelioma lawyer is an invaluable resource to help you go forward with a case related to asbestos exposure. From 1999 to 2017, Colorado had 250 confirmed deaths from asbestosis, 594 from mesothelioma, and nearly 2,400 from lung cancer cases related to asbestos.[1] Much of the exposure comes from mines, natural deposits, oil drilling, natural gas extraction, military installations, and industrial workplaces.
Get Financial Help Now
Get Help from the Top Mesothelioma Law Firms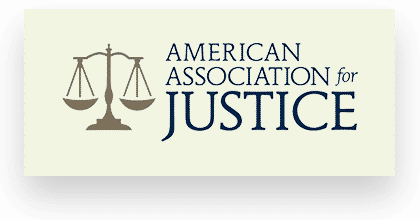 Free Consultation
Brochures from Top Law Firms
Testimonials
About Asbestos and Mesothelioma
Asbestos is a mineral that is now strictly regulated but that at one time was used in many industries, workplaces, and products.
Workers and residents exposed to asbestos in Colorado are at risk of getting sick later. The fibers of asbestos lodge in tissues in the body, causing damage and illnesses like mesothelioma cancer, lung cancer, and asbestosis.
Colorado laws allow victims of this exposure and resulting illnesses to take legal action. Asbestos illnesses are costly and most often deadly. You and your family have a right to seek damages.
How to File an Asbestos Claim in Colorado
As a victim of asbestos exposure in Colorado, you have legal rights. With a diagnosis of mesothelioma or another asbestos illness, you can take legal action to hold responsible parties accountable or to recover damages through:
Personal Injury Lawsuits. An asbestos lawyer can help you track down the companies responsible for your past asbestos exposure. You can then sue those companies for damages in a personal injury suit.
Wrongful Death Lawsuits. If your spouse died from an asbestos illness, you can sue the responsible companies.
Asbestos Trust Fund Claims. Companies that went bankrupt after facing asbestos lawsuits set up a trust fund to compensate future victims. Your lawyer will determine if you qualify for this type of claim.
VA Claims. You can file for benefits through the Veterans Administration if your asbestos exposure occurred during active military service.
A mesothelioma lawyer can help you with any of these options and help you understand the best choice for you. Asbestos firms in the state help victims in Denver, Boulder, Colorado Springs, Fort Collins, Grand Junction, and everywhere else in Colorado.
Where Was I Exposed to Asbestos in Colorado?
One of the most important reasons to work with a Colorado mesothelioma lawyer is that you might not know where you encountered asbestos. Asbestos attorneys have the resources to investigate and find your source of exposure. In Colorado, there are many possibilities:
Naturally-Occurring Asbestos in Colorado
Colorado is a state that is rich in natural resources. Mining and gas and oil extraction have long been important industries in the state. Along with other economically important minerals and resources, Colorado also has a lot of naturally occurring asbestos.
This poses risks to residents in a few ways. When it exists in a mine, this asbestos can be disturbed and contaminate the air and water. Workers in these mines are at serious risk of being exposed and getting sick.[2]
Naturally-occurring asbestos can also harm residents living near the deposit. It can get into the air and homes and cause illness. Many buildings and public works projects, such as building new roads, can disturb asbestos found naturally in the ground. Airborne fibers permeate the air and can harm workers and residents.[2]
Estes Power Plant
Several locations in the state have been well-documented as containing asbestos that posed risks and even caused illnesses to workers and others. One of these is the Estes Power Plant in Larimer County, constructed in 1950 during the heyday of asbestos use.[3]
The mineral was used extensively throughout the facility. As a power plant that generated heat, companies mainly used asbestos in insulation.
For decades, workers at the Estes Power Plant faced asbestos exposure. Any time asbestos materials were moved or disturbed, fibers became loose and entered the air where workers could inhale them.
In 2011, abatement began at the facility. Thousands of square feet of plaster and insulation had to be removed at a high cost to make the site safer.[4]
Western Minerals Company
The Western Minerals Company operated a vermiculite processing plant in Denver.[5] The area around the plant has had some of the state's highest asbestos exposure and death rates.
Vermiculite is often contaminated with asbestos. Vermiculite processed in Denver came from the W.R. Grace vermiculite mines in Libby, Montana. W.R. Grace is a site known for its heavy asbestos contamination. Workers at the Western Minerals Company plant in Denver processed over 80,000 tons of the Libby vermiculite.
All workers during this time were at risk of asbestos exposure; furthermore, soil samples from the site showed asbestos still contaminating the area, although the air around the site has been declared asbestos-free. The site received funding from W.R. Grace for cleanup.[5]
Other Known Work Sites with Asbestos
The Estes Power Plant and Western Minerals Company are just two of many job sites in Denver documented to have contained asbestos that put workers and their families at risk. Some of these workers got sick with mesothelioma, lung cancer, or asbestosis, and many have since died.
Some of the sites known to have contained asbestos include:
Sedalia Copper Mine, Salida
Conoco Oil Refinery, Grand Junction
American Smelting and Refining Co., Denver
The United States Air Force Academy, Colorado Springs
Union Pacific Railroad Company, Denver
Drake Power Plant Colorado Springs
Eastman Kodak Company, Windsor
Gates Rubber Company, Denver
Southern Colorado Power Company, Canon City
Bay Petroleum Refinery, Denver
Continental Oil Company, Denver
Asbestos in Colorado Homes and Buildings
Asbestos exposure doesn't only occur in mines and industrial job sites. You could also have been exposed in your own home or a public building. The construction industry used asbestos in many materials in past decades, and those materials linger in a lot of buildings.
Even in recent years, people suffer exposure to asbestos in their own homes in Colorado. In 2021, residents had to evacuate their apartments in two buildings in Colorado Springs after shoddy renovations revealed asbestos and put people at risk of exposure.[6]
Asbestos Laws in Colorado
Laws and regulations in the state aim to protect people from asbestos exposure but also affect victims' legal options.
Asbestos Safety Regulations
Colorado asbestos laws are similar to those in other states. The state is responsible for licensing asbestos inspectors and asbestos abatement professionals. Any renovation or remodeling project must first be inspected for asbestos. If asbestos is found, it must be removed by a licensed professional.[7]
For public buildings, the state requires that a permit be retained before any asbestos removal. Except for private residences, written notification must be given before any work is done with or around asbestos. The Colorado Department of Health and Environment manages permits, licensing, and notification.[7]
Statute of Limitations
The statute of limitations on mesothelioma cases and other asbestos claims in Colorado is two years from when the person received a diagnosis. This is important to know because mesothelioma and other illnesses related to asbestos have a long latency period and may not be diagnosed until years after the exposure occurs.
The law allows you time to make your claim even if you don't get a diagnosis until decades after initial contact with asbestos.
There is also a statute of limitations on wrongful death cases related to asbestos, also two years. Loved ones have two years from the time of death of a family member to file a lawsuit against an employer or someone else who can be held accountable for the asbestos exposure.
Asbestos Claims Transparency Act
In 2018, the Colorado General Assembly passed a law called the Asbestos Claims Transparency Act that affects how much asbestos victims can recover in damages. The law requires that victims disclose any claims made with asbestos trusts set up by bankrupt companies within 120 days of filing a lawsuit against viable companies.[8]
This required disclosure means that your settlement or jury verdict award in a lawsuit can be reduced based on what you have received from a trust fund claim.
How to Find and Work with a Colorado Mesothelioma Lawyer
Several cases against employers and manufacturers of materials containing asbestos have been successfully filed in the state of Colorado.
These include cases in the 1980s against corporations like Harbison-Walker Refractory and John Crane Company, two industrial companies that made products with asbestos. Former employees successfully sued for compensation after getting sick.[9]
If you think you may have a case related to asbestos exposure and resulting illness, you need to act quickly. The statute of limitations means that you do not have an indefinite amount of time to make your case. Your best option is to work with an experienced Colorado mesothelioma lawyer.
Choose someone with expertise in asbestos laws and the laws of the state. This professional can help you file all correct paperwork, gather evidence, and make a strong case either in a settlement agreement or in a jury trial. Working with an expert gives you the best chance of success.
Get Your FREE Mesothelioma Packet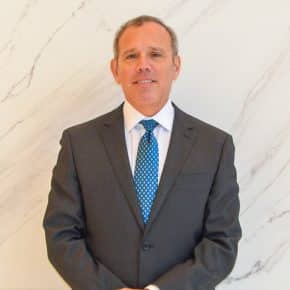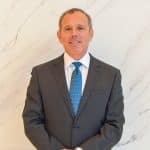 Rod De Llano was born and raised in Laredo, Texas. He graduated from Princeton University with a B.A. in Economics, and earned a law degree from the University of Texas. After working for an international law firm for several years, Rod formed a law firm dedicated to representing persons injured by exposure to asbestos products. For over 20 years, Rod has fought for persons diagnosed with asbestos-related diseases such as mesothelioma, lung cancer, and asbestosis. His clients have recovered over $1 billion over the years.