Cryotherapy for Mesothelioma
This page has been fact-checked by a Doctor of nursing practice specializing in Oncology and has experience working with mesothelioma patients.
Sources of information are listed at the bottom of the article. We make every attempt to keep our information accurate and up-to-date.
Please Contact Us with any questions or comments.
Cryotherapy is an emerging cancer treatment that uses extremely cold temperatures to kill cancer cells. It can be used either as an alternative or adjuvant to the three main treatments of chemotherapy, surgery, and radiation therapy. Research into the effectiveness of treating mesothelioma with cryotherapy is ongoing but promising.
What Is Cryotherapy?
Cryotherapy, also known as cryosurgery, is a treatment that uses extremely cold substances to damage and destroy abnormal cells and tissue.
Liquid nitrogen is typically used. This substance reaches temperatures as low as negative 300 degrees Fahrenheit. Liquid nitrogen (or argon gas) is also used in cryotherapy.[1]
What Type of Cancer Is Treated with Cryotherapy?
Cryotherapy can be used to freeze and kill abnormal skin growths, including skin cancer, by applying liquid nitrogen with a swab. This is a simple procedure. Treating cancers with tumors inside the body is a little more difficult with cryotherapy but has found some success.
Some of the cancer types currently treated with cryotherapy in some patients include:[1]
Skin cancer
Retinoblastoma
Prostate cancer
Liver cancer
Bone cancer
Non-small cell lung cancer
The treatment of lung cancer with cryotherapy or cryosurgery is promising for patients with pleural mesothelioma, who might also benefit.
In addition to treating cancer, doctors use cryotherapy as prevention in some patients. For instance, patients with abnormal cervical cells that might become cancer can benefit from this treatment.
Other Medical Uses for Cryotherapy
Cryotherapy can be used to remove non-cancerous growths as well. These include warts, skin tags, and dark spots on the skin.
Researchers are finding other uses for cryotherapy in addition to cancer treatment. For instance, cryotherapy might be useful in reducing inflammation and oxidative stress that leads to dementia.[2]
Cryotherapy Treatment for Mesothelioma
Some patients with mesothelioma have been treated with cryotherapy. This is relatively uncommon, however. Research continues on cryotherapy treatments for mesothelioma patients in clinical trials.[3]
What makes cryotherapy treatment difficult is the fact that mesothelioma presents as many small tumors rather than one or two large growths. This makes it hard to target the cancer cells completely.
Some medical teams offer cryotherapy for specific uses in mesothelioma patients:
Cryotherapy After Mesothelioma Surgery
One important way cryotherapy may help mesothelioma patients is by providing a less invasive treatment after major surgery. Tumor removal surgery in the chest cavity, including radical surgeries like extrapleural pneumonectomy, is often effective.
However, in many cases, the tumors return. Repeating these invasive surgeries is impractical, so minor surgery with cryotherapy is a more viable option for some patients.
Cryotherapy for Symptom Relief
Cryotherapy may also be useful for mesothelioma patients who could benefit from palliative treatment. If surgery is too risky, less invasive cryotherapy can reduce tumor masses and relieve cancer symptoms.[4][5]
What Are the Benefits of Cryotherapy?
Many patients may benefit from cryotherapy. It can be effective for certain purposes and has advantages over some other treatments in specific situations.
Cryotherapy Is Less Invasive
Compared to traditional surgery, cryotherapy is less invasive. This means it may be a great option for patients who are not good candidates for traditional surgery due to health concerns.
Because the incision is so small, cryotherapy may not even require general anesthesia. Recovery time is short, and there are fewer complications and side effects.[1]
Cryotherapy Offers Greater Precision
Cryotherapy may also be preferred over chemotherapy and radiation because it targets the tumor precisely. Doctors can apply liquid nitrogen directly to the tumor, avoiding the healthy tissue that surrounds it. With chemotherapy and radiation, healthy tissue is destroyed along with the cancerous tumor.[1]
Cryotherapy Might Improve Survival Times
In one study, twenty-four patients underwent surgery for mesothelioma, followed by a cryoablation procedure. It was well tolerated and led to a median survival time of 11.4 months.
Cryotherapy May Boost Immunity
There is also some evidence that cryotherapy could enhance the immune system in mesothelioma patients, helping it attack cancer cells.[6]
Can Mesothelioma Patients Request Cryotherapy?
This procedure may not be performed widely at all hospitals or medical centers. However, it can generally be found where medical providers treat cancer and most certainly in centers that specialize in mesothelioma.
It may be possible to request the treatment since many radiology departments have the equipment to perform cryotherapy. Talk to your medical team if you think cryotherapy could help you.
One notable treatment center that offers mesothelioma patients cryotherapy is the Pacific Mesothelioma Center (PMC) at the Pacific Heart, Lung & Blood Institute.
Mesothelioma specialist Dr. Robert Cameron provides some patients at the PMC with cryotherapy after surgery. He uses it as an alternative to radiation therapy and chemotherapy to manage recurrent tumors.[7]
Accessing Cryotherapy Through Clinical Trials
Another way to benefit from cryotherapy is by joining a clinical trial. Your medical team can help you find trials for which you qualify. Continue checking in regarding trials, as they change often and new trials open for recruitment regularly.
One relevant trial ended in 2022. Researchers recruited pleural mesothelioma patients for intrapleural cryotherapy. The researchers wanted to determine if this procedure could trigger an immune response that would help fight cancer cells.[8]
Patients can also find ongoing cryotherapy clinical trials recruiting patients with lung cancer. Patients with asbestos lung cancer might qualify.
What Happens During Cryotherapy Treatment?
Cryotherapy procedures differ depending on the patient and tumor location. In most cases, it follows these steps:[1]
The medical team uses an MRI or ultrasound image of the tumor to guide the procedure.
An instrument called a cryoprobe, a thin, hollow tube, is inserted through a small incision.
With the help of the images, the cryoprobe is guided to the tumor and then delivers liquid nitrogen directly to the tumor.
Images guiding the probe help target the tumor but also help limit damage to nearby tissue. The procedure is minimally invasive, requiring only a small incision, although multiple probes may be used during the treatment. The frozen tumor is not removed; instead, the body reabsorbs destroyed cells.[1]
Risks and Complications of Cryotherapy
Cryotherapy is relatively safe for many patients. However, there are limitations and possible side effects that might be worse for some patients than others.
If the liquid nitrogen is not correctly guided, it can damage healthy tissue. Treatment will damage healthy cells as well as cancer cells, so cryotherapy must be directed with precision.
Other potential side effects are minor, including bleeding or infection at the incision site. The patient may also experience post-procedure pain, although it is usually temporary and controllable with painkillers.
Cryotherapy has been used to treat lung cancers successfully. However, there is a high risk of complications. In one study, 12% of patients experienced a collapsed lung.
Some patients experienced respiratory distress, respiratory failure, atrial fibrillation, and a cough with blood. However, most patients did not have serious side effects and experienced complications that resolved soon after the procedure.[4]
Cryotherapy is an exciting new treatment that may become more standard in treating mesothelioma. It is minimally invasive, with few side effects. This strategy may become more important as research continues to investigate the effectiveness of cryotherapy.
Get Your FREE Mesothelioma Packet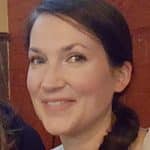 Mary Ellen Ellis has been the head writer for Mesothelioma.net since 2016. With hundreds of mesothelioma and asbestos articles to her credit, she is one of the most experienced writers on these topics. Her degrees and background in science and education help her explain complicated medical topics for a wider audience. Mary Ellen takes pride in providing her readers with the critical information they need following a diagnosis of an asbestos-related illness.
Get Your FREE Mesothelioma Packet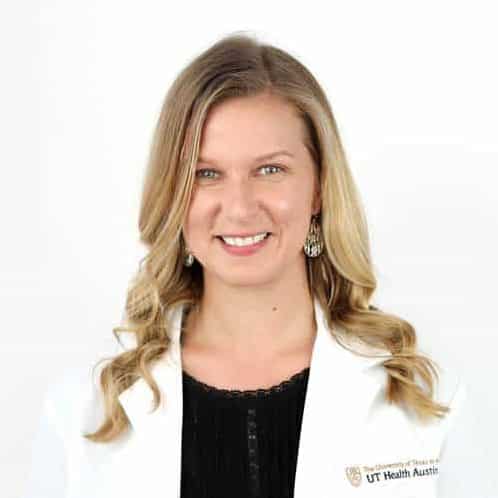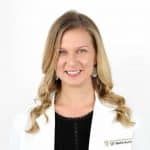 Anne Courtney has a Doctor of Nursing Practice degree and is an Advanced Oncology Certified Nurse Practitioner. She has years of oncology experience working with patients with malignant mesothelioma, as well as other types of cancer. Dr. Courtney currently works at University of Texas LIVESTRONG Cancer Institutes.