Photodynamic Therapy for Mesothelioma Treatment
This page has been fact-checked by a Doctor of nursing practice specializing in Oncology and has experience working with mesothelioma patients.
Sources of information are listed at the bottom of the article. We make every attempt to keep our information accurate and up-to-date.
Please Contact Us with any questions or comments.
Photodynamic therapy for mesothelioma treatment is a new approach to targeting this difficult cancer. It uses light-activated drugs for more targeted treatment that protects healthy cells. Photodynamic therapy is of limited use for widespread cancer but may be useful as a supplemental treatment for mesothelioma.
What Is Photodynamic Therapy?
Photodynamic therapy (PDT) is a type of therapy used to treat cancer. It combines a photosensitizer (a special drug) with light to make treatment more targeted and to protect healthy cells.
How Does Photodynamic Therapy Work?
Photosensitizers are drugs activated by light. They only go to work killing cancer cells when exposed to light.
When the light is introduced to the photosensitizer, it produces a type of oxygen molecule that helps fight off cancer.
Typically, the drug is injected into veins and absorbed by all cells in the body, both healthy and cancer cells.
Within a few days, it will leave the normal healthy cells but remain in cancerous cells.
The goal of PDT is to kill off cancerous cells and potentially kill off nearby structures that help transport cancer cells in the body but leave healthy cells intact.
The most common photosensitizer among the three approved for us is Photofrin (porfimer sodium). The U.S. Food and Drug Administration (FDA) initially gave it orphan drug status so researchers could speed Photofrin through the approval process and help more patients.
What Types of Cancer Does Photodynamic Therapy Treat?
While oncologists might add it to any patient's treatment plan, the FDA has approved photodynamic therapy for these cancer types: [1]
Actinic keratosis
Cutaneous T-cell lymphoma
Barrett esophagus
Basal cell skin cancer
Esophageal cancer
Non-small cell lung cancer
Squamous cell skin cancer
Oncologists typically use PDT for localized areas of cancer rather than widespread tumors. Although to approved for mesothelioma, doctors can use PDT for it as well.
Can Photodynamic Therapy Cause Cancer?
Photodynamic therapy is often applied at or close to the skin. Only in very rare cases does this cause sufficient damage that might lead to skin cancer at the sight. When this does occur, the patient's weakened immune system might also be a contributing factor.[2]
What Are the Benefits of Photodynamic Therapy?
There are several potential benefits to patients who undergo PDT:[2]
PDT is minimally invasive and performed in an outpatient setting.
It has fewer side effects than traditional radiation and is generally tolerated well. In some cases, there may be temporary damage to nearby tissues, which the body can typically repair by itself in a short amount of time.
PDT is very precise and can easily target areas just under the skin.
PDT can be repeated in the same location if needed in the future.
Recovery is a few hours to a few days with minimal side effects. The skin might be a little red, swollen, or irritated at the targeted site. You may also be more sensitive to sunlight in the upcoming days, and your doctor will give you specific instructions about how long to avoid direct sunlight.
Are There Risks Involved with Photodynamic Therapy?
PDT is not entirely without side effects. It can induce photosensitivity, making sunburn and eye pain in well-lit areas problematic.[2]
If the light used to activate the drugs penetrates non-cancerous tissues, those tissues may become inflamed. This inflammation can cause discomfort.
In pleural mesothelioma, this may mean coughing and difficulty breathing. Peritoneal mesothelioma sometimes manifests as abdominal pain or a burning sensation near the area targeted during treatment. Although not fully understood, it can decrease the immune system for a period of time following the therapy.[3]
Photodynamic Therapy vs. Other Treatment Methods
PDT is relatively easy with limited side effects, but it may not be appropriate for widespread mesothelioma in the body. It is best used for lesions directly underneath the skin rather than cancer that has spread throughout many organs.
It is not meant to replace other standard therapies, such as surgery and radiation, but may become an adjunct therapy option.
PDT vs. Surgery
PDT is less invasive and more affordable than surgery. Recovery after treatment is faster and less complicated. Surgery also leaves scarring and carries several risks. The more invasive the surgery, the greater the potential risks.
On the other hand, PDT treatment rarely leaves scars and can be carried out in an outpatient setting rather than a hospital. Unlike surgery, PDT cannot effectively treat cancer that has spread throughout organs and far away from the skin surface.
PDT vs. Radiation Therapy
Traditional radiation can be very effective in treating some instances of mesothelioma but does carry side effects. These sometimes include permanent damage to lung tissue or nearby organs, fatigue, and skin changes. Radiation is best used to control more extensive areas of cancer to slow the growth and spread. Typically, it cannot be repeated in the exact location.
In comparison, PDT is precisely targeted, treating the cancer directly while leaving healthy tissues mostly untouched. PDT does not have the same level of side effects, and it can be repeated many times in the same location.
PDT vs. Chemotherapy
Traditional chemotherapy involves administering drugs to patients. These drugs work to kill fast-growing cells, like mesothelioma. The benefits include reaching all the cells in the body and impacting the overall disease burden.
Chemotherapy can cause several unpleasant side effects. PDT cannot affect cancer growth throughout the whole body, but it can treat very specific lesions very well. Compared to chemotherapy, it has very minimal side effects and a swift recovery.
Ongoing Research in Photodynamic Therapy
Photodynamic therapy is a promising newer treatment for various types of cancers. Researchers continue to find new ways to use it to improve patient outcomes.
Photodynamic Therapy Research for Mesothelioma
Researchers continue to investigate the efficacy of PDT in patients with mesothelioma, including in clinical trials. Most of these studies conclude that PDT can be an effective treatment in combination with others. When used with surgery and other treatments, PDT can help patients live longer.[4]
Photoimmunotherapy
Some researchers have worked on combining photodynamic and immunotherapies. Immunotherapy is any treatment that harnesses or manipulates the immune system to fight cancer.
Called near-infrared photoimmunotherapy (NIR-PIT), the treatment uses antibodies to find and bind to cancer cells. The antibodies are attached to photosensitive compounds. When exposed to infrared light, they cause the cancer cells to swell and burst.
In addition to the benefit of killing cancer cells, NIR-PIT has additional anti-tumor effects. When the cells burst, they release debris that stimulates the immune system to act to clean it up. This stimulation further promotes the death of cancer cells.[5]
Which Mesothelioma Patients Qualify for Photodynamic Therapy?
PDT is most effective when used in localized cancerous lesions directly under the skin. It is not meant to replace other best-practice treatments, such as surgery, chemotherapy, or radiation, but rather to be used in addition to treating small lesions that may grow under the skin.
Where Can Mesothelioma Patients Access Photodynamic Therapy?
If you are interested in learning more or trying photodynamic therapy, talk to your medical team. You may or may not be a good candidate for PDT. Not all cancer centers offer PDT, but many leading facilities do.
You can also look for clinical trials testing photodynamic therapy. There are currently three clinical trials currently recruiting mesothelioma patients to potentially receive PDT as part of treatment:
The IMmunotherapy Pleural 5-ALA PDT (IMPALA). This trial is using intrapleural photodynamic therapy as well as immunotherapy. The only current location for this trial is in Frane.[6]
Light Dosimetry for Photodynamic Therapy With Porfimer Sodium in Treating Participants With Malignant Mesothelioma or Non-Small Cell Lung Cancer With Pleural Disease Undergoing Surgery. This trial is ongoing at Roswell Park Cancer Institute in Buffalo. Researchers are investigating the appropriate light dosage for patients undergoing surgery with photodynamic therapy.[7]
Phase II Trial of Radical Pleurectomy With or Without Intraoperative PDT for Malignant Pleural Mesothelioma (MPM-PDT). This phase II trial is using PDT with patients undergoing both surgery and chemotherapy. Researchers hope to determine if PDT improves overall survival.[8]
Photodynamic therapy is a novel approach to more targeted cancer treatments. Its use for mesothelioma treatment is currently limited, but research is ongoing. It could become an important therapy for mesothelioma patients in the future.
Get Your FREE Mesothelioma Packet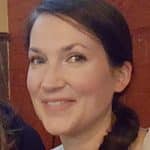 Mary Ellen Ellis has been the head writer for Mesothelioma.net since 2016. With hundreds of mesothelioma and asbestos articles to her credit, she is one of the most experienced writers on these topics. Her degrees and background in science and education help her explain complicated medical topics for a wider audience. Mary Ellen takes pride in providing her readers with the critical information they need following a diagnosis of an asbestos-related illness.
Get Your FREE Mesothelioma Packet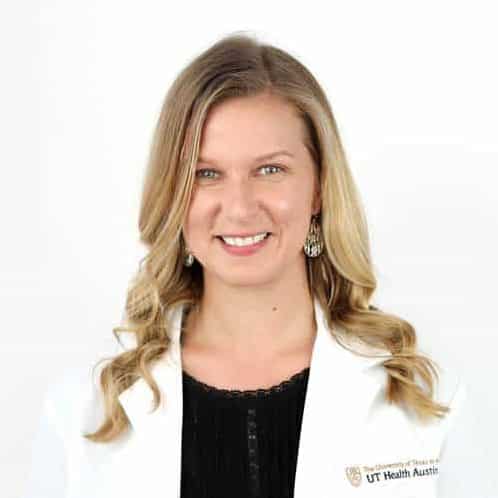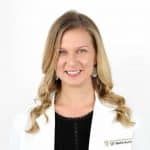 Anne Courtney has a Doctor of Nursing Practice degree and is an Advanced Oncology Certified Nurse Practitioner. She has years of oncology experience working with patients with malignant mesothelioma, as well as other types of cancer. Dr. Courtney currently works at University of Texas LIVESTRONG Cancer Institutes.