Photodynamic Therapy as Mesothelioma Treatment: An In-Depth Look
This page has been fact checked by a Doctor of Nursing Practice who specializes in Oncology and has experience working with mesothelioma patients.
Sources of information are listed at the bottom of the article. We make every attempt to keep our information accurate and up-to-date.
Free Mesothelioma Packet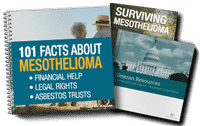 New treatment options
Learn from survivors
Veterans benefits & claims
File for your share of $30 billion in trust funds
Please Contact Us with any questions or comments.
Photodynamic therapy as mesothelioma treatment is a new approach. It uses a drug activated by light to better target cancer cells and protect healthy cells. Photodynamic therapy is of limited use for widespread cancer but may be useful as a supplemental treatment for mesothelioma.
What Is Photodynamic Therapy?
Photodynamic therapy (PDT) is a type of therapy used to treat cancer. It combines a photosensitizer (a special drug) with a certain kind of light. Typically, the drug is injected into the veins and absorbed by all the cells in the body, both normal and cancer cells. Within a few days, it will leave the normal healthy cells, but remain in cancerous cells. When the light is introduced, it produces a kind of oxygen that helps fight off the cancer. The goal of PDT is to kill off cancerous cells, and also potentially kill off nearby structures that help transport cancer cells in the body.
Free Mesothelioma Packet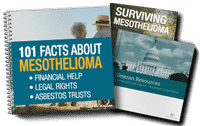 New treatment options
Learn from survivors
Veterans benefits & claims
File for your share of $30 billion in trust funds
What Are the Benefits to Photodynamic Therapy?
PDT is minimally invasive and performed in an outpatient setting. It has fewer side effects than traditional radiation and generally tolerated well. PDT is very precise and can easily target areas just under the skin. Unlike other therapies, PDT can be repeated in the same location if needed in the future. In some cases, there may be temporary damage to nearby tissues, which the body can typically repair by itself in a short amount of time.[1]
Recovery is a few hours to a few days with minimal side effects. The skin might be a little red, swollen, or irritated at the targeted site. You may also be more sensitive to sunlight in the upcoming days and your doctor will give you specific instructions about how long to avoid direct sunlight.
Are There Risks Involved with Photodynamic Therapy?
PDT is not entirely without side effects. It can induce photosensitivity, making sunburn and eye pain in well-lit areas problematic.[1] If the light used to activate the drugs penetrates non-cancerous tissues, those tissues may become inflamed. This inflammation can cause discomfort. In pleural mesothelioma, this may mean coughing and difficulty breathing. For peritoneal mesothelioma, this sometimes manifests as abdominal pain or a burning sensation near the area targeted during treatment. Although not fully understood, it can decrease the immune system for a period of time following the therapy.[2]
Photodynamic Therapy vs. Other Treatment Methods
PDT is relatively easy with limited side effects, but may not be appropriate for widespread mesothelioma in the body. It is best used for lesions directly underneath the skin rather than cancer that has spread throughout many organs. It is not meant to replace other standard of care therapies, such as surgery and radiation, but may be a wonderful adjunct therapy option. Here is a comparison between PDT and several other common cancer treatments used for malignant mesothelioma.
Surgery
PDT is less invasive and more affordable than surgery. Recovery after treatment is faster and less difficult. Surgery also leaves scarring and carries several risks. The more invasive the surgery, the greater the potential risks. On the other hand, PDT treatment rarely leaves scars and can be carried out in an outpatient setting rather than a hospital. PDT cannot effectively treat cancer that has spread throughout organs and far away from the skin surface.
Radiation Therapy
Traditional radiation can be very effective with treating certain cases of mesothelioma, but does carry side effects. These include sometimes permanent damage to lung tissue or nearby organs, fatigue, and skin changes. Radiation is best used to control larger areas of cancer to slow the growth and spread. Typically, it cannot be repeated in the same location. In comparison, PDT is precisely targeted, treating the cancer directly while leaving healthy tissues mostly untouched. PDT does not have the same level of side effects and it can be repeated many times in the same location.
Chemotherapy
Traditional chemotherapy involves administering drugs to patients. These drugs work to kill fast growing cells, like mesothelioma. The benefits include reaching all the cells in the body and having an impact on overall disease burden. Chemotherapy can cause a number of unpleasant side effects. PDT cannot affect the growth of cancer throughout the whole body, but it can treat very specific lesions very well. Compared to chemotherapy, it has very minimal side effects and a swift recovery.
Who Are the Best Candidates for Photodynamic Therapy?
PDT is most effective when used in localized cancerous lesions directly under the skin. It is not meant to replace other best practice treatments, such as surgery, chemotherapy, or radiation, but rather to be used in addition to treat small lesions that may grow under the skin.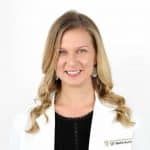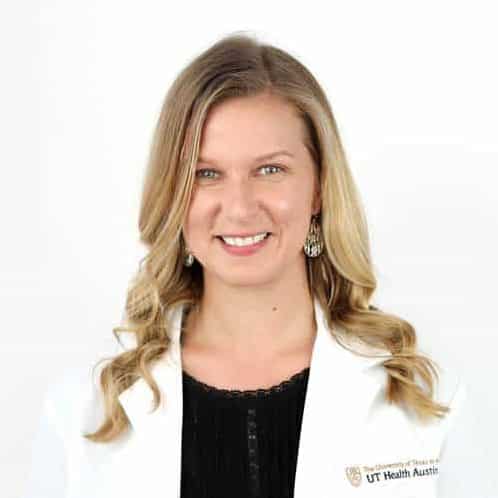 Anne Courtney has a Doctor of Nursing Practice degree and is an Advanced Oncology Certified Nurse Practitioner. She has years of oncology experience working with patients with malignant mesothelioma, as well as other types of cancer. Dr. Courtney currently works at University of Texas LIVESTRONG Cancer Institutes.