Vermont Mesothelioma Lawyer
In this small state with a low population, the death toll from asbestos-related illnesses has not been as severe as in other states. Vermont has seen a few hundred deaths in recent years from mesothelioma, asbestosis, and lung cancer. With more of a rural economy than an industrial one, the residents of this state have been spared much of the excessive exposure to asbestos that people in other states have been victims of.
For those in the state who were exposed, and got sick, from mining, natural deposits, industrial workplaces, or the use of asbestos in older buildings, Vermont mesothelioma lawyers are ready and waiting to help. They provide the expertise needed to help guide victims of asbestos exposure through the legal process of filing a lawsuit and seeking compensation through trust funds and settlements.
Asbestos Mining in Vermont
The mountainous state of Vermont is rich in natural resources that can be mined. This includes a variety of minerals and one of them is asbestos. Asbestos is actually a grouping of a few minerals, but they are all made up of tiny fibers. Some types are more harmful to people than others. The little fibers can easily float away in the air or get mixed into soil or water, causing people to accidentally inhale or ingest them. Mining is an activity that stirs up asbestos fibers and puts both workers and nearby residents at risk of exposure.
Vermont has seven former asbestos prospects, natural deposits that were extracted through mining, but which were under consideration for mining. It has also had three operating asbestos mines, now closed, plus 12 additional, known deposits, a lot of asbestos in a small state. Any construction project or roadbuilding in the areas where these natural deposits are found has the potential to disturb asbestos and contaminate air and soil.
A few of the now-shuttered asbestos mines in Vermont are still putting people in the state at risk of being exposed. These sites were abandoned, leaving behind a toxic dump that includes a lot of asbestos. One of these was the mine at Belvidere Mountain in Eden and Lowell, owned by the Vermont Asbestos Group. The mine shut down in 1993, later than others in the state, and the owners left it in an unusable state, claiming it did not have the money for a cleanup.
The state sued the company and in 2013 the two parties reached an agreement. The Vermont Asbestos Group was given ten years to come up with $50,000 to clean up the former mine site. The site includes 650 acres of quarries, piles of hazardous materials, and plenty of asbestos. In the meantime, the company is responsible for maintaining the site and preventing the hazardous materials from contaminating the nearby environment.
Libby Vermiculite in Vermont
Vermont's troubles with asbestos have not been limited to the material mined in the state. Facilities in Vermont were recipients of vermiculite that was mined in Libby, Montana at the W.R. Grace mine. This mine produced hundreds of thousands of tons of this mineral, largely used in making insulation, and only discovered decades later that it was all contaminated with asbestos. While this meant that thousands of people at Libby were contaminated, it also meant that people around the country working in or living near the vermiculite processing facilities were also exposed.
Power Plants and Other Industrial Exposure
In Vermont, as in other states, nearly every industrial workplace used asbestos and put workers at risk of exposure. Vermont has never had a hugely industrial economy, but there are several facilities in the state that have caused workers to be exposed. Power plants account for much of the exposure because they used asbestos to insulate against heat and electricity. Other facilities, like textile and paper mills, also used asbestos in the buildings, the machinery, the equipment, and even the safety gear workers used. Some workers, like those in textile mills, may even have handled asbestos directly, using it to make products like asbestos textiles.
Other Sites in Vermont with Asbestos
Although asbestos exposure has not been as high in Vermont as in other states, many people were exposed during the heyday of the use of this dangerous mineral. From workplaces to mines and simply living near certain industrial plants, many people were put at risk of exposure and of getting sick. These are just a few of the known sites in Vermont with asbestos:
Albans Electric Light and Power Company, St. Albans
Consolidated Light and Power Company, Montpelier
Black Cat Textiles, Bennington
Green Mountain Paper, Bellows Falls
International Paper Company, Bellows Falls
White Mountain Paper Company, Bellows Falls
Green Mountain College, Rutland
Central Vermont Railways, St. Albans
Vermont Marble, Rutland
Vermont's Asbestos Laws
Vermont's Department of Health works to keep residents in the state safe from asbestos my administering the laws and regulations set by the federal and state governments. For instance, the Department oversees the certification of asbestos abatement professionals and inspectors who oversee all asbestos projects in the state. An inspector must be on site before any project begins that could involve asbestos. The professionals who remove asbestos from old buildings are required to notify the Department of projects at least ten days in advance.
Statute of Limitations
Victims of asbestos exposure, who develop serious and life-threatening illnesses like mesothelioma and lung cancer, have a right in Vermont to sue those parties they believe to be negligent. There is, though, a statute of limitations set on these lawsuits. A lawsuit must be filed within three years of the diagnosis of a related illness or within three years of when a diagnosis should reasonably have been made. This means that if you get sick, you have no time to lose in getting a diagnosis and taking legal action. If you lose a loved one to one of these illnesses you have just two years from the time of death to file a wrongful death lawsuit.
Finding and Working with a Vermont Mesothelioma Lawyer
Getting sick with mesothelioma in Vermont is devastating. This is a serious illness that is difficult to treat and most people were exposed to asbestos without knowing about it or without realizing the risks. Those people and companies responsible are being forced to pay. You can fight for the justice you deserve, but you need an experienced professional on your side. Let us help you find a Vermont mesothelioma lawyer so you get the best possible chance of winning your case and getting a settlement. While you focus on getting treatment, your lawyer will be your advocate and will be taking action on your behalf.
Page Written by Rod De Llano, Esquire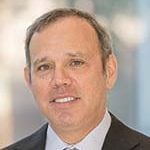 Page edited by Dave Foster
Get Help from the Top Mesothelioma Law Firms
Free Consultation
Brochures from Top Law Firms
Testimonials
FREE Case Value Calculator
For over 20 years we've provided the best FREE resources to mesothelioma patients and loved ones. Our resources include information on the leading treatment options and best doctors in your area; lessons learned from survivors; claims and benefits specifically for Veterans; and how to access your share of billions of dollars in trust fund money.
Get Your FREE Resources Sent Overnight
New treatment options
Veterans benefits & claims
$30 Billion asbestos trust fund information