Arkansas Mesothelioma Lawyer
This article has been fact checked by an experienced mesothelioma attorney. Sources of information are listed at the bottom of the article.
We make every attempt to keep our information accurate and up-to-date.
Please Contact Us with any questions or comments.
Arkansas mesothelioma lawyers help residents who have been exposed to asbestos and subsequently became sick with mesothelioma, lung cancer, or asbestosis. Many diagnoses came after working with or near asbestos, including the North Little Rock vermiculite processing plant.[1] If you were exposed at your work, a lawyer could help you access trusts and settlements.
Get Financial Help Now
Get Help from the Top Mesothelioma Law Firms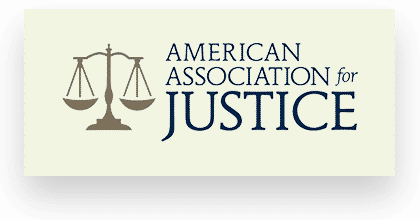 Free Consultation
Brochures from Top Law Firms
Testimonials
Why Do I Need an Arkansas Mesothelioma Lawyer?
Asbestos exposure has long been a problem in Arkansas. Mesothelioma is almost exclusively tied to past asbestos exposure. Victims have a right to seek compensation.
Seeking and getting compensation are two different things. To make a successful claim, you need an expert in asbestos and personal injury laws.
Arkansas mesothelioma lawyers have experience, expertise, and a network of experts to help you make a strong case. These claims can be complicated, and it's easy to make mistakes without a good legal advocate. Experienced asbestos attorneys offer many advantages for victims:
Legal, medical, and asbestos experts on hand
Resources to investigate your past asbestos exposure
Quick results
Contingency payment plans, so you risk nothing
Maximized recovered damages
How to File an Asbestos Claim in Arkansas
You have legal rights if you have been diagnosed with mesothelioma or another illness related to past asbestos exposure. Many people in Arkansas encountered asbestos on the job and suffered from exposure in Little Rock and North Little Rock, Fayetteville, Fort Smith, Jonesboro, and other cities.
These asbestos and mesothelioma victims in Arkansas have legal options:
Personal Injury and Wrongful Death Claims. You can file a personal injury lawsuit to seek a settlement or jury verdict against the companies responsible for exposing you to asbestos. If you lost your spouse to mesothelioma, you can file a wrongful death lawsuit.
Asbestos Trust Claims. When companies that supplied asbestos went bankrupt, they created trust funds to compensate victims coming forward in the future. Depending on the companies responsible for your exposure, you might be able to file a trust fund claim.
Veterans Administration Claims. You can seek VA benefits if you were exposed to asbestos during military service.
Before you choose any of these legal actions, contact and consult with an experienced Arkansas mesothelioma lawyer.
Asbestos in Arkansas and Related Deaths
Between 1999 and 2017, the number of deaths in Arkansas related to asbestos exposure was 1,848. The areas hit hardest in the state are around Fayetteville in northwestern Arkansas and in and around Little Rock.
Asbestosis accounted for 242 deaths, while 323 deaths came from mesothelioma. The remaining 1,292 deaths happened from other types of lung cancer believed to be related to asbestos exposure.[2]
How Was I Exposed to Asbestos in Arkansas?
Deadly asbestos exposure has never been widespread in Arkansas; however, many incidents and locations have put people at risk and can be blamed for many of the deaths.
Exposure in school buildings and industrial processing plants accounted for many asbestos fatalities. Contaminated vermiculite from the mine in Libby, Montana that produced asbestos-laden vermiculite for decades also led to deaths.[3]
North Little Rock Auto Salvage
One of the worst cases of asbestos contamination and exposure occurred in North Little Rock. The site is known as the North Little Rock Auto Salvage site and the Former W.R. Grace Facility.
The facility was in a part of town mixed with both residential and commercial buildings. For many decades, it served as a facility for processing vermiculite. Vermiculite is a mined mineral often contaminated with asbestos.[4]
The vermiculite used at this site came from the W.R. Grace mine in Libby, Montana. It operated for decades before it was discovered that the mineral was heavily contaminated with asbestos, and workers and residents in the area were being exposed to dangerous levels.
The North Little Rock facility operated from 1953 to 1989 and processed over 85,000 tons of asbestos-contaminated vermiculite.[1]
Workers in the facility were exposed to dangerous levels of asbestos fibers for years, which accounts for the high rates of asbestos-related illnesses and deaths in the Little Rock area.
Nearby residents and the family members of workers were exposed to a lesser degree. The concern over continuing exposure was revisited in 2011, and the Environmental Protection Agency (EPA) began an investigation into the facility.[1]
Fort Chaffee
Another city in Arkansas that has been disproportionately affected by asbestos is Fort Chaffee. The EPA reviewed concerns and found that several demolished buildings in the city contained high levels of asbestos.[5]
The EPA has been criticized for allowing the buildings to be demolished using an unproven method. The method did not protect workers and others from asbestos.
Other Sites in Arkansas Known to Contain Asbestos
In addition to significant exposure in Fort Chaffee and North Little Rock, other Arkansas sites have asbestos. These sites have caused lower amounts of exposure to fewer people but have caused harm and contributed to the illnesses and deaths of many Arkansas residents.
Stuttgart School District, Stuttgart
3M Company, Little Rock
Gerber Plant, Fort Smith
Monsanto Chemical Company, El Dorado
Hot Springs Electric Light Company, Hot Springs
Vulcan Materials Company, Hot Springs
Whirlpool, Fort Smith
Triangle Insulation Company, Fort Smith
Arkansas Power and Light Company, Hot Springs
North Little Rock Parks, North Little Rock
Many other sites may have contained asbestos and may have contaminated workers and caused illness. The industries, worksites, workers most likely to have been affected include military sites, teachers working in older school buildings, construction workers, industrial plants, demolition workers, and power plant workers.
Arkansas Asbestos Laws
One of the most important reasons to work with an experienced asbestos lawyer is because they understand all the relevant laws. Arkansas regulates how asbestos is used and handled and how victims can take legal action and recover damages.
Asbestos Safety Regulations
The Arkansas Pollution Control and Ecology Commission Regulation 21 addresses asbestos work practices, including demolitions, renovations, and licensing of workers. Through Regulation 21, the state lays out how workers who handle or abate asbestos should be trained and certified.
It sets requirements for working on buildings with asbestos, including an asbestos Notice of Intent that must be filed with the state before work is done.
It also regulates how to transport asbestos and dispose of it at approved facilities safely. Regulation 21 was drafted in 1990, but it has been updated over the years.
In addition to these rules, the Occupational Safety and Health Administration set requirements that workplaces must follow when there may be or are known to have asbestos.[6]
Statute of Limitations
To seek justice for illness or death related to asbestos exposure, many people file lawsuits against an employer or a company that manufactured asbestos-containing products.
In Arkansas, the statute of limitations is three years after an asbestos-related diagnosis. This allows for the fact that a diagnosis may not come for several years or even decades after the exposure occurred.
For those family members filing wrongful death lawsuits, the statute of limitations is also three years and begins at the time of death.
How Much Compensation Is Available for Arkansas Asbestos Victims?
The amount of compensation an Arkansas mesothelioma lawyer can help you win depends on many individual factors. There is no way to guarantee or predict an exact amount, but experienced attorneys know how to maximize damages and give you the best chance of a successful outcome.
These are some examples of wins for Arkansas asbestos victims:
$18.5 Million for Auto Mechanic. Ronald Burlie Thomas developed mesothelioma after working on Bendix automotive brakes in Little Rock for many years. He died in 2017, and his family's lawyers secured a jury award of over $18 million from Honeywell International.[7]
$15 Million for Wrongful Death. Munir Seen died in 2019 after he developed mesothelioma from asbestos exposure during a construction career. His family won a large verdict in a case against Kaiser Gypsum.[8]
Working with an Arkansas Mesothelioma Lawyer
If you or a loved one were exposed to asbestos while working or living in Arkansas, you have certain legal rights. Many people were exposed through no fault of their own and then faced with progressive and terminal illnesses.
To file a lawsuit or seek a settlement for your illness and pain and suffering, seek the advice and guidance of an expert Arkansas mesothelioma lawyer.
This legal professional understands the laws and precedents surrounding asbestos exposure in the state and can help you make a strong case. You can also rely on this expert guidance to ensure that you take all the right steps, that you make no mistakes, and that you take advantage of any existing asbestos trust funds.
Get Your FREE Mesothelioma Packet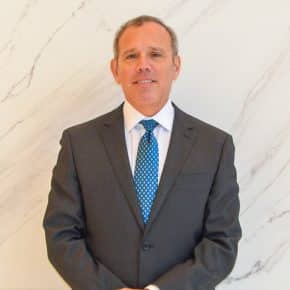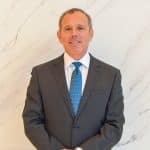 Rod De Llano was born and raised in Laredo, Texas. He graduated from Princeton University with a B.A. in Economics, and earned a law degree from the University of Texas. After working for an international law firm for several years, Rod formed a law firm dedicated to representing persons injured by exposure to asbestos products. For over 20 years, Rod has fought for persons diagnosed with asbestos-related diseases such as mesothelioma, lung cancer, and asbestosis. His clients have recovered over $1 billion over the years.