This page has been fact checked by a PhD who specializes in cancer research. Sources of information are listed at the bottom of the article.
We make every attempt to keep our information accurate and up-to-date.
Please Contact Us with any questions or comments.
Cystic mesothelioma is a very rare form of mesothelioma that originates in the peritoneum of the abdominal cavity. It most often occurs in women and is generally treatable with surgery.[1] The tumors have a distinctive cell type and grow in multiple cysts that are usually benign but in rare cases become malignant.
Incidence of Cystic Mesothelioma
The incidence of multicystic peritoneal mesothelioma is low. Approximately 150 diagnoses have been reported in the medical literature. From these case studies, experts have found cystic mesothelioma most often occurs in women of child-bearing age.[1]
Until now, there have been only a couple of cases where benign cystic mesothelioma became malignant. These cases include a six-month-old baby and a thirty-six-year-old female.[2][3]
In most cases, the tumor originates in the pelvic region of the peritoneum. In some cases, it originated in the peritoneum near the bladder, uterus, rectum, or in the omentum, a layer of fat that covers the abdominal cavity.[4]
In the few men diagnosed, the tumor most often originated in the peritoneum around the rectum and bladder.[1]
Causes
Unlike other types of mesothelioma, there is no link between cystic mesothelioma and asbestos exposure.[1] With so few cases, it is hard to determine what causes this type of cancer.
Because it occurs mostly in women, it may be related to hormones, triggering tumor development. Irritation from surgery or endometriosis, a condition characterized by the growth of uterine tissue outside of the uterus, is another possible cause.[1]
Symptoms
The most common symptoms of cystic mesothelioma are abdominal pain and a mass in the abdomen. There may be other symptoms, including the absence of menstruation, painful sexual intercourse, difficult or painful urination, and weight loss.[1]
Cell Type Characteristics
Tumors of multicystic peritoneal mesothelioma are distinct from other mesotheliomas. These tumors include cells that are mostly epithelial; however, there may also be sarcomatoid cells present.
The most characteristic aspect of these tumors is the presence of multiple cysts. These cysts are usually filled with fluid.[1]
Diagnosis
Because the tumor is so distinct from other mesothelioma tumors, diagnosing this cancer is usually straightforward. When a patient has abdominal symptoms, and a physical exam reveals a palpable mass, the next step is a CT scan, ultrasound, or MRI to image the abdominal cavity. These images show the mass in greater detail.[1]
A doctor then performs a biopsy to withdraw fluid and cells from the tumor. A pathologist then examines the sample. Compared to a malignant mesothelioma tumor, a benign multicystic tumor will have many fluid-filled cysts instead of multiple smaller tumors, called nodules.
Immunohistochemical staining can more accurately identify cells of a benign tumor by specifically targeting them with antibodies.[1]
Malignant Cystic Mesothelioma
Multicystic peritoneal mesothelioma is overwhelmingly benign; however, these tumors may become unexpectedly malignant and aggressive.
In one case study, a thirty-six-year-old woman was diagnosed with benign cystic peritoneal mesothelioma. She underwent six separate surgeries to reduce the mass of the large tumor. As her doctors tracked the progression of the tumor, they discovered it had transformed into cancer, invading tissue, including the lymph nodes.[3]
Treatment
When cystic mesothelioma is benign, it is treatable and has a high survival rate. Treatment is surgery to remove the cysts.[1] If removal is not possible, surgery may aim to reduce the size and drain fluids from the cysts. Surgical removal can be curative; however, some patients have a recurrence several years later.[5] Even with recurrence, most patients have another surgery to remove the tumor or cysts.
Get Your FREE Mesothelioma Packet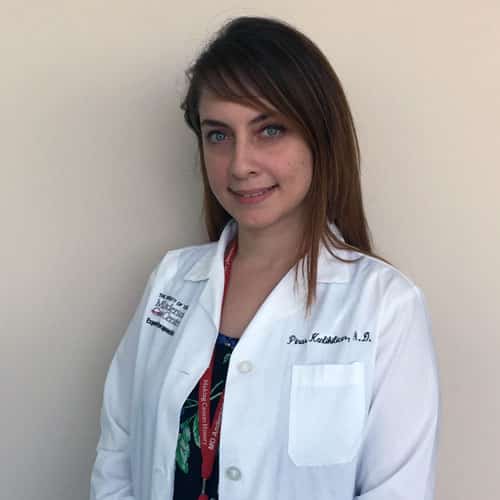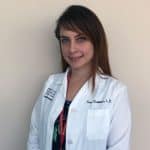 Dr. Pinar Kanlikilicer has a PhD in Biomedical Engineering. She completed her 5-years of postdoctoral training in the Department of Experimental Therapeutics at MD Anderson Cancer Center. She is currently working in the field of cancer as a research scientist.