This page has been fact checked by a PhD who specializes in cancer research. Sources of information are listed at the bottom of the article.
We make every attempt to keep our information accurate and up-to-date.
Please Contact Us with any questions or comments.
Cystic mesothelioma is a very rare benign form of mesothelioma that originates in the peritoneum of the abdominal cavity. It most often occurs in women and is generally treatable with surgery.[1] The tumors have a distinctive cell type and grow in multiple cysts that in very rare cases become malignant.
Facts About Cystic Mesothelioma
Cystic mesothelioma is a rare, almost always benign form of mesothelioma, which means it does not spread to other parts of the body.
Only very rarely does cystic mesothelioma become malignant.
Other names for cystic mesothelioma include benign multicystic peritoneal mesothelioma and multicystic peritoneal mesothelioma.
Cystic mesothelioma occurs in the peritoneum in the abdomen.
Most people diagnosed with this type of tumor are young women.
Compared to another form of benign mesothelioma—adenomatoid mesothelioma—cystic mesothelioma has a slightly worse prognosis.
How Rare Is Benign Multicystic Peritoneal Mesothelioma?
The incidence of multicystic peritoneal mesothelioma is low. Approximately 150 diagnoses have been reported in the medical literature. From these case studies, experts have found cystic mesothelioma most often occurs in women of child-bearing age.[1]
Until now, there have been only a couple of cases where benign cystic mesothelioma became malignant. These cases include a six-month-old baby and a thirty-six-year-old female.[2][3]
In most cases, the tumor originates in the pelvic region of the peritoneum. In some cases, it originated in the peritoneum near the bladder, uterus, rectum, or in the omentum, a layer of fat that covers the abdominal cavity.[4]
In the few men diagnosed, the tumor most often originated in the peritoneum around the rectum and bladder.[1]
What Causes Cystic Mesothelioma?
Unlike other types of mesothelioma, there is no link between cystic mesothelioma and asbestos exposure.[1] With so few cases, it is hard to determine what causes this type of cancer.
Because it occurs mostly in women, it may be related to hormones, triggering tumor development. Irritation from surgery or endometriosis, a condition characterized by the growth of uterine tissue outside of the uterus, is another possible cause.[1]
Benign Cystic Mesothelioma Symptoms
Some of the symptoms of cystic mesothelioma are:[1]
Abdominal pain
A mass in the abdomen
Absence of menstruation
Painful sexual intercourse
Difficult or painful urination
Weight loss
Cell Type Characteristics of Cystic Mesotheliom
Tumors of multicystic peritoneal mesothelioma are distinct from other mesotheliomas. These tumors include cells that are mostly epithelial; however, there may also be sarcomatoid cells present.
The cells are cube-shaped or flat. They form cysts that can be up to 20 centimeters across. They are connected by fibrous vascular tissue.
The most characteristic aspect of these tumors is the presence of multiple cysts. These cysts are usually filled with fluid.[1]
Diagnosing Cystic Mesothelioma
When a patient has abdominal symptoms, and a physical exam reveals a palpable mass, the next step is a CT scan, ultrasound, or MRI to image the abdominal cavity. These images show the mass in greater detail.[1]
A doctor then performs a biopsy to withdraw fluid and cells from the tumor. A pathologist then examines the sample. Compared to a malignant mesothelioma tumor, a benign multicystic tumor will have many fluid-filled cysts instead of multiple smaller tumors, called nodules.
Immunohistochemical staining can more accurately identify cells of a benign tumor by specifically targeting them with antibodies.[1]
Misdiagnosis of Cystic Mesothelioma
Misdiagnosis of cystic mesothelioma occurs because it is so rare. It is not a disease that most physicians or even oncologists think of initially when diagnosing a patient. Some of the possible misdiagnoses include:[1]
Cystic peritoneal lymphangioma, a rare benign type of cystic tumor of the lymphatic system
Pseudomyxoma peritonei, a very rare cancer that begins in the appendix
Other types of benign cysts
Metastasis from other types of cancer
As an example of the latter, a case study reported a patient misdiagnosed with peritoneal carcinomatosis. This is a rare late stage of gastrointestinal and gynecological cancers that includes metastasis to the peritoneum.[5]
The man eventually received the diagnosis of benign cystic mesothelioma. He was misdiagnosed due to the extreme rarity of this type of tumor in men. Immunohistochemical stains positive for calretinin and D2-40, markers often used to identify mesothelioma, led to the correct diagnosis.
Malignant Cystic Mesothelioma
Multicystic peritoneal mesothelioma is overwhelmingly benign; however, these tumors may become unexpectedly malignant and aggressive.
In one case study, a thirty-six-year-old woman was diagnosed with benign cystic peritoneal mesothelioma. She underwent six separate surgeries to reduce the mass of the large tumor. As her doctors tracked the progression of the tumor, they discovered it had transformed into cancer, invading tissue, including the lymph nodes.[3]
How Is Benign Multicystic Mesothelioma Treated?
Treatment is usually surgery to remove the cysts.[1] Reviews of the limited cases indicate that following surgery with hyperthermic interperitoneal chemotherapy (HIPEC) using cisplatin and doxorubicin can help prevent a recurrence and even a transition to malignancy.[6]
Surgical removal can be curative; however, some patients have a recurrence several years later.[7] Even with recurrence, most patients have another surgery to remove the tumor or cysts.
What Is the Prognosis for Cystic Mesothelioma?
When cystic mesothelioma is benign, it is treatable and has a high survival rate. Survival rates are highest when patients undergo HIPEC after surgery to remove cysts. Reports of deaths from this type of mesothelioma are uncommon, including just one reported as of 2013.[7]
Although cystic mesothelioma is almost never malignant, it does need to be treated. If you have similar symptoms, see your doctor and request a second opinion if you are not comfortable with the diagnosis.
Get Your FREE Mesothelioma Packet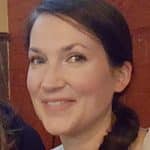 Mary Ellen Ellis has been the head writer for Mesothelioma.net since 2016. With hundreds of mesothelioma and asbestos articles to her credit, she is one of the most experienced writers on these topics. Her degrees and background in science and education help her explain complicated medical topics for a wider audience. Mary Ellen takes pride in providing her readers with the critical information they need following a diagnosis of an asbestos-related illness.
Get Your FREE Mesothelioma Packet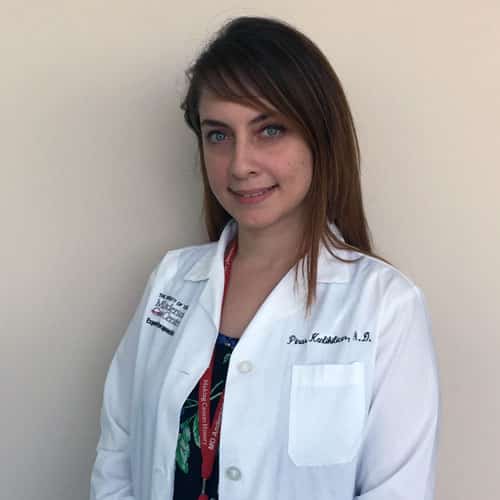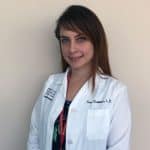 Dr. Pinar Kanlikilicer has a PhD in Biomedical Engineering. She completed her 5-years of postdoctoral training in the Department of Experimental Therapeutics at MD Anderson Cancer Center. She is currently working in the field of cancer as a research scientist.