This article has been fact checked by an experienced mesothelioma attorney. Sources of information are listed at the bottom of the article.
We make every attempt to keep our information accurate and up-to-date.
Free Mesothelioma Packet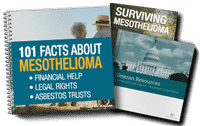 New treatment options
Learn from survivors
Veterans benefits & claims
File for your share of $30 billion in trust funds
Please Contact Us with any questions or comments.
In Utah, mesothelioma lawyers help residents and workers exposed to asbestos who later become ill. Asbestos, mostly in the workplace, has harmed thousands of people in Utah, causing mesothelioma, lung cancer, and other illnesses.[1]
Asbestos in Utah
Asbestos is a natural mineral, but it is not benign. It is made up of small fibers that can easily become airborne. When they do, people may inhale them or even ingest them accidentally. These little fibers lodge in tissues in the body, where over many years, they cause damage. Not everyone will get sick after being exposed to asbestos, but many do and may face battling lung cancer or mesothelioma later in life because of years of exposure.
Free Mesothelioma Packet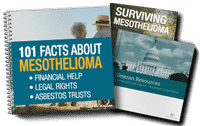 New treatment options
Learn from survivors
Veterans benefits & claims
File for your share of $30 billion in trust funds
In Utah, asbestos casualties are not as high as in more industrialized states, but the natural asbestos found in the mountains has caused significant damage to residents. Asbestos mining exposed both miners and people near the mines. Mining for other minerals can also cause exposure because the activity can stir up asbestos fibers. Asbestos was also used heavily in construction up to about 1980, so nearly all older buildings pose some risks to residents and workers. Factories and plants in the state have also used a lot of asbestos and have exposed many workers over the years who had no idea they were being put at risk.
Mining in Utah
Mining has long been an important part of the economy in Utah. The state is one of the country's top producers of non-fuel related minerals, an industry worth over $1 billion. Utah mines metals like copper, gold, and magnesium, as well as other minerals, including lime, construction gravel, gypsum, and gemstones. At one time, Utah also had one mine dedicated to asbestos, as well as several other deposits of asbestos that have not been mined.
The former asbestos mine was called the Tremolite "number one mine" because it produced tremolite asbestos. The mine, in Millard County, is no longer active today.[2] Workers in this mine and anyone who lived or worked near it were likely exposed to the fibers of the mineral.
There are a handful of other asbestos deposits in the state that were not mined.[3] These still pose risks for residents because if the earth in those areas is stirred up, such as through construction projects, the fibers of asbestos may mix with the soil or get into the air or water. This contamination poses a risk to anyone in the area, both workers and residents.
W.R. Grace Vermiculite Processing
The W.R. Grace vermiculite mines in Libby, Montana operated for decades until about 1990. The mines produced asbestos-containing vermiculite, a mineral used for insulation and other products. The people working in and around Libby had been exposed to asbestos for decades, but so were workers and others in processing plants around the country that received Libby vermiculite.
Two plants in Utah, both near Salt Lake City, received shipments of vermiculite from Libby. Operations at these facilities stopped in the 1980s, but by then, workers and nearby residents had already been exposed to asbestos for over forty years. After they shut down, the facilities still put residents at risk because of lingering asbestos. The Environmental Protection Agency (EPA) led an abatement project at and around the plants in 2004.[4]
Other Sites in Utah with Asbestos
Mining and vermiculite processing account for a lot of the asbestos exposure that occurred in Utah over the years; however, there have been other industries, buildings, and workplaces that are also associated with asbestos. Some of these are:
Whittier Elementary, Salt Lake City
Daly West Mining Company, Park City
Empire Mining Company, Park City
United States Smelting Company, Bingham Junction
Intermountain Power Plant, Delta
Garfield Smelting Company, Garfield
Columbia Geneva Steel, Geneva
U.S. Steel Corporation, Geneva
Kennecott Minerals Company, Magna
Phillips Petroleum, Woods Cross
Stauffer Chemical, Garfield
Utah's Asbestos Laws
The Utah Department of Environmental Quality is responsible for protecting residents by overseeing asbestos laws. These include federal regulations set by the EPA and other agencies, as well as state laws. These laws include ensuring that contractors removing asbestos have been trained and certified, that trained and certified inspectors are used to find asbestos before renovation and demolition projects, and that asbestos removed is wetted before being disposed of.
Mesothelioma and Lung Cancer Care in Utah
Getting treatment for lung cancer or mesothelioma caused by asbestos exposure is important and should be done as early as possible. Mesothelioma, in particular, is difficult to treat, so seeking out the best care is crucial. In Utah, there is one National Cancer Institute-designated comprehensive cancer center, the Huntsman Cancer Institute at the University of Utah in Salt Lake City. These designated facilities have some of the best experts in the field and offer patients cutting-edge treatments.[5]
Statute of Limitations
In Utah, personal injury lawsuits have a statute of limitations of four years. Mesothelioma has a long latency period and is difficult to diagnose. If you have been exposed to asbestos, get screened so that if you are diagnosed, you don't miss your opportunity to file a lawsuit and seek justice. If you lose a loved one to an asbestos-related illness, you also have three years to file a lawsuit.
Find a Utah Mesothelioma Lawyer to Fight for Justice
If you've been exposed to asbestos without your knowledge, you need a Utah mesothelioma lawyer to fight on your side. Find a lawyer or a legal team with experience fighting for justice for mesothelioma victims, and that has a proven track record of getting victims settlement money. This expert will help guide you through the process and will be your advocate as you fight for the money you deserve.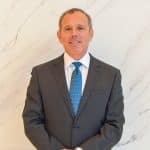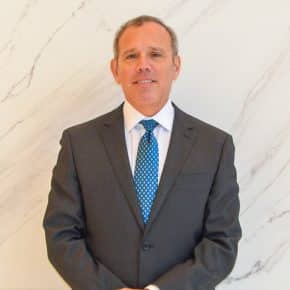 Rod De Llano was born and raised in Laredo, Texas. He graduated from Princeton University with a B.A. in Economics, and earned a law degree from the University of Texas. After working for an international law firm for several years, Rod formed a law firm dedicated to representing persons injured by exposure to asbestos products. For over 20 years, Rod has fought for persons diagnosed with asbestos-related diseases such as mesothelioma, lung cancer, and asbestosis. His clients have recovered over $1 billion over the years.