Talcum Baby Powder Class Action Lawsuits
This article has been fact checked by an experienced mesothelioma attorney. Sources of information are listed at the bottom of the article.
We make every attempt to keep our information accurate and up-to-date.
Free Mesothelioma Packet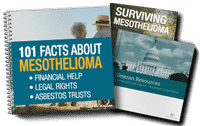 New treatment options
Learn from survivors
Veterans benefits & claims
File for your share of $30 billion in trust funds
Please Contact Us with any questions or comments.
Talcum baby powder class action lawsuits have formed over women and men who developed ovarian cancer or mesothelioma after years of use of the hygiene product. Studies have found a possible explanation for the cancer risk: talc products are sometimes contaminated with asbestos. Now people are suing the companies responsible, as individuals, and as groups in large class action lawsuits.
How Does Asbestos Get into Talcum Powder?
Such an innocuous-seeming product as baby powder has become synonymous with cancer and class action lawsuits because of the natural mineral that is the main ingredient. Talc is mined from the earth, which means it may contain traces of other minerals.
Free Mesothelioma Packet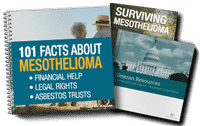 New treatment options
Learn from survivors
Veterans benefits & claims
File for your share of $30 billion in trust funds
Asbestos is one of the minerals that may be found in talc deposits. Beginning in 1973, U.S. law requires that makers of talc products remove any contaminating asbestos. This does not mean, however, that all talcum powders are now asbestos-free. A recent study found traces of asbestos in popular talcum powder products.[1]
How Does Contaminated Talcum Powder Cause Cancer?
Studies have concluded that baby powder products are capable of causing mesothelioma and ovarian cancer.[1][2] The explanation is related to the fine nature of the particles of talcum powder:
The particles of the powder are so fine that they are easily inhaled.
Contaminating asbestos can then get into the lungs and cause pleural mesothelioma.
Use of the powder on the genital area may trigger migration of particles to the ovaries.
This may cause ovarian cancer.
Studies show that women who use talcum powder this way are at a greater risk for ovarian cancer.
Class Action Lawsuits over Talcum Powder and Cancer
There have been several individual cases brought against talcum powder manufacturers over diagnoses of cancer, and many of these have been successful for the plaintiffs. Victims are also getting together in larger groups to file class action lawsuits.
Missouri Class Action Lawsuit
One important lawsuit that is just beginning in St. Louis involves twenty-two women who are going up against manufacturing giant Johnson & Johnson.[3]
The women all allege that regular and long-term use of the company's baby powder products led to their cases of ovarian cancer. The case was almost shut down because seventeen of the plaintiffs do not reside in Missouri. Johnson & Johnson challenged this with a motion to dismiss the case but failed.[3]
The plaintiffs in this case may get a boost from an individual case of a man who won in New Jersey against Johnson & Johnson. The man claimed that he developed mesothelioma from years of use of the company's baby powder. His lawyers presented internal documents from Johnson & Johnson that prove the company knew their products contained asbestos.
The plaintiffs in the class action suit, and their lawyers, hope this information will help prove that the baby powder they used was likely also contaminated with asbestos and that this contributed to ovarian cancer. Thousands of other women are suing Johnson & Johnson individually.[4]
Canadian Class Action Lawsuit
There are also many people in Canada who have been affected by regular use of talcum powders, and one group has just gotten the go-ahead to start a class action lawsuit against Johnson & Johnson.
As with U.S. cases against Johnson & Johnson, the plaintiffs in this case are arguing that the regular use of baby powder led to ovarian cancer. The company maintains that the product is safe, but the women want compensation for their medical expenses and pain and suffering and to have a warning label added to all talc products.
Should I Participate in a Class Action Suit?
While there are new class action suits starting up in Canada and the U.S., the majority of victims of cancer from using baby powder are sticking with individual talcum baby powder lawsuits. One reason is that class action suits can be difficult to win.
Also, individual cases end in the company settling with the victims instead of going to trial, which can be more expensive for the defendant. This point was made recently when a jury in a California court found Johnson & Johnson liable for ovarian cancer in one individual plaintiff. The jury awarded her $417 million in punitive damages, a huge amount.
Only an experienced lawyer can give you the best advice about whether or not to join a class action lawsuit. Your individual situation may be better suited to this type of case or to an individual lawsuit.
Class action lawsuits have their place and could be useful in helping the victims of cancer caused by baby powder products get compensation and justice. If you believe that your cancer may have been caused by talcum powder use, speak to an asbestos lawyer or experienced products liability team that can help you decide if you have a case and what steps to take next to join a class action suit or file your own independent lawsuit.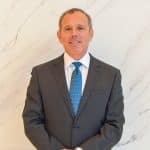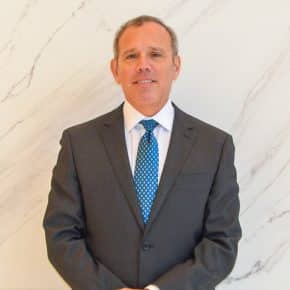 Rod De Llano was born and raised in Laredo, Texas. He graduated from Princeton University with a B.A. in Economics, and earned a law degree from the University of Texas. After working for an international law firm for several years, Rod formed a law firm dedicated to representing persons injured by exposure to asbestos products. For over 20 years, Rod has fought for persons diagnosed with asbestos-related diseases such as mesothelioma, lung cancer, and asbestosis. His clients have recovered over $1 billion over the years.