Mesothelioma Fatigue and Muscle Weakness
This page has been fact-checked by a Doctor of nursing practice specializing in Oncology and has experience working with mesothelioma patients.
Sources of information are listed at the bottom of the article. We make every attempt to keep our information accurate and up-to-date.
Please Contact Us with any questions or comments.
Those with mesothelioma, like most cancers, experience fatigue and muscle weakness. The cancer itself, symptoms, treatments, lack of activity, poor sleep, and other factors can cause fatigue and muscle loss. Addressing these can help increase energy.
Does Mesothelioma Make You Tired?
Most patients with mesothelioma, and many other types of cancer, feel tired a lot of the time. This often goes well beyond usual tiredness. It is a fatigue that doesn't improve much, even with rest and sleep.
Cancer-related fatigue and weakness cause significant symptoms and dysfunction:
Feeling completely exhausted, to the point of struggling to get out of bed or do easy activities
Having a hard time sleeping well or through the night
Running out of breath when trying to do simple tasks
Muscle pains when trying to be active
Depression, anxiety, and lethargy
Difficulty focusing, thinking, or making decisions
Fatigue and Muscle Weakness in Cancer Patients
Mesothelioma patients are not alone in feeling weak, tired, and lethargic; these are typical symptoms among cancer patients of all types. While similar and related, the symptoms are not the same:[1]
Fatigue. Everyone knows what it feels like to be tired or to lack energy, but fatigue is the extreme version. Even with adequate sleep and rest, fatigue can be a problem, making it difficult to do anything. Between 80% and 100% of cancer patients experience fatigue.
Muscle weakness. Weakness is specifically related to strength. When muscles weaken or decrease, it becomes difficult to be active or even mobile. Cancer-related muscle weakening can be one or a major cause of fatigue.
Are Fatigue and Weakness Late-Stage Mesothelioma Symptoms?
Because there are so many different underlying causes for cancer and mesothelioma fatigue, it can occur early and late in the disease. However, tiredness and weakness get worse as the cancer spreads and the disease progresses.
Patients in stage 4 mesothelioma are more likely to feel weaker and to have more extreme fatigue, in spite of efforts to manage these symptoms.
What Causes Muscle Weakness in Mesothelioma?
It is usually easy to pinpoint the underlying cause of muscle weakness in cancer patients. There are multiple factors of living with mesothelioma that contribute muscle weakness:[1][2][3]
Malnutrition. Nutrition can be an issue for mesothelioma patients, leading to muscle loss. Loss of appetite is common, because of symptoms caused by the cancer or side effects of treatment, such as mouth sores from chemotherapy.
Treatment. Many treatments for cancer cause fatigue for many reasons. During chemotherapy, for instance, the treatment kills healthy cells, which can make you tired and weaker. After surgery, your body needs to heal, which drains energy.
Anemia. Chemotherapy can cause anemia, a decrease in red blood cells that leads to fatigue. You might also develop anemia if the tumors spread to bone marrow where red blood cells are made.
Lack of activity. It can be difficult to be active at all when struggling with mesothelioma, which can subsequently lead to muscle wasting.
Cachexia. This is severe muscle wasting caused by the underlying cancer. This is a sign of advanced disease and when this happens, can be closely associated with nearing the end of life. It occurs in all types of cancers, in later stages and results in loss of muscle and fat tissue.
Bone metastasis. In many cases, advanced metastatic mesothelioma spreads to the bones. In bone tissue, the tumors stimulate bone cells and growth factors that ultimately lead to weakness. The weakness results from declining tissue and function in existing muscle tissue.[4]
Other factors. There may be many other factors that contribute to weakness, including medications, radiation therapy, hormonal changes caused by tumors on glands, low blood count as a result of treatments, or infections.
What Causes Fatigue in Mesothelioma?
Fatigue is harder to quantify, and the causes are usually more complicated. Weakened muscles contribute to fatigue, but there may be many contributing factors:[1]
Side effects of the cancer, like pain and poor appetite
Treatments and their side effects, such as nausea and low energy
Complications of treatments, such as changing protein and hormonal levels that lead to inflammation
Toxic substances that accumulate in the body from the cancer cells
Emotional responses to mesothelioma, such as depression, stress, and anxiety
Lack of sleep
Poor nutrition
Lack of activity
Chronic pain is exhausting to live with and contributes to fatigue
Treating Muscle Weakness
Management for muscle weakness or wasting depends on the cause. Treatment of the underlying cause can always be helpful, whether with systemic chemotherapy or radiation for bone metastasis. There are guidelines specific to physical activity and the benefit to overall energy and physical symptoms.
Cachexia is similarly challenging to manage, as it comes at the later stages of mesothelioma. However, some interventions will help, especially when caught early:[5]
Managing any symptoms or complications that reduce appetite, such as nausea caused by chemotherapy or infections
Using appetite stimulants
Taking high-calorie and nutrient-dense nutritional supplement
Physical activity, using the muscles, can slow or reverse tissue loss. This may be difficult depending on the symptoms and cancer stage, but even limited exercise can help. Patients may work with a physical therapist to improve muscle mass.
Managing Fatigue
Fatigue can be more difficult to manage, especially if doctors cannot identify the main cause or if there are multiple factors. Addressing muscle weakness may be the first step, though. If contributing factors can be identified, such as pain or anemia, treating them may help.
Other strategies and therapies may help reduce fatigue and improve energy:[6]
Light physical activity, such as walking or gentle yoga
Massage therapy
Dietary and nutritional counseling to improve diet
Working with a sleep specialist
Medications to boost energy
Working with a therapist to manage stress or depression
Getting plenty of rest and relying on family or friends to help with responsibilities
Muscle weakness and fatigue are difficult to deal with and limit the quality of life. Mesothelioma patients often struggle with these symptoms. Your medical team can put together an individualized plan to help you regain strength and combat fatigue.
Get Your FREE Mesothelioma Packet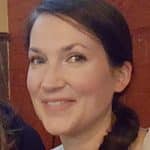 Mary Ellen Ellis has been the head writer for Mesothelioma.net since 2016. With hundreds of mesothelioma and asbestos articles to her credit, she is one of the most experienced writers on these topics. Her degrees and background in science and education help her explain complicated medical topics for a wider audience. Mary Ellen takes pride in providing her readers with the critical information they need following a diagnosis of an asbestos-related illness.
Get Your FREE Mesothelioma Packet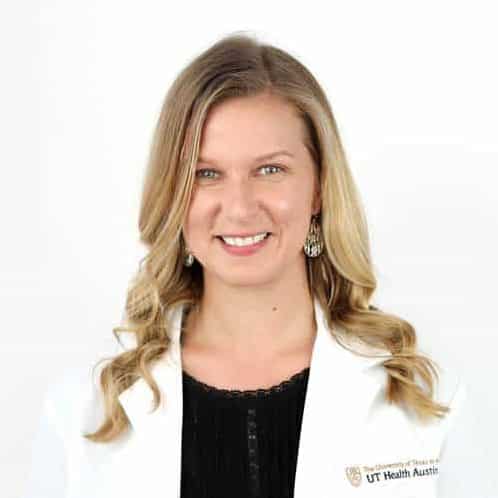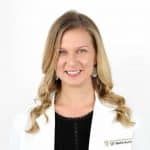 Anne Courtney has a Doctor of Nursing Practice degree and is an Advanced Oncology Certified Nurse Practitioner. She has years of oncology experience working with patients with malignant mesothelioma, as well as other types of cancer. Dr. Courtney currently works at University of Texas LIVESTRONG Cancer Institutes.