Free Resources.Sent Overnight.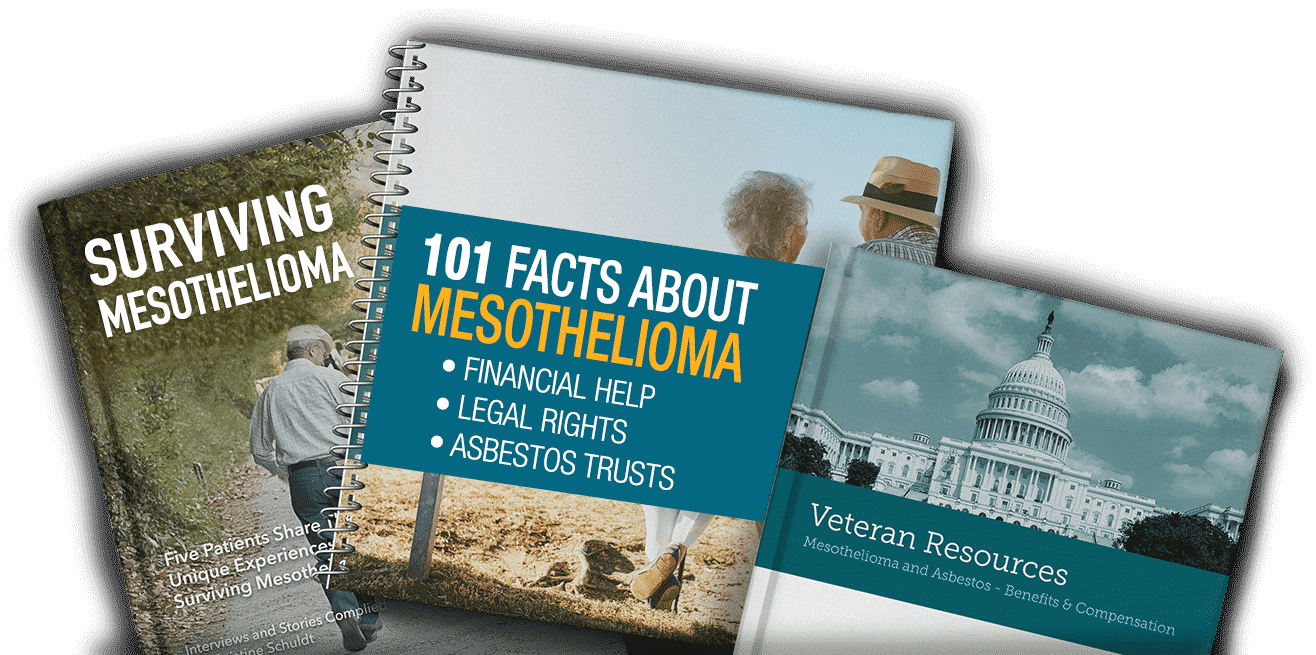 FREE Mesothelioma Packet
Free Mesothelioma Packet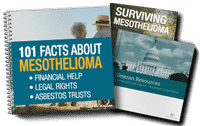 New treatment options
Learn from survivors
Veterans benefits & claims
File for your share of $30 billion in trust funds
Mesothelioma Resources and Services
If you are looking for answers, support, legal information, or how to find a top mesothelioma doctor, we are here to help. For over twenty years we've provided the best free resources and services to mesothelioma patients and loved ones.
Your Comprehensive Mesothelioma Packet
The more you know about mesothelioma, the more control you have. That's why we have compiled a comprehensive packet to put you well on your way to understanding the disease, different treatment options, available financial assistance, and how to cope with this challenging diagnosis. Our mesothelioma packet includes:
The latest treatment options
Stories from survivors
Mesothelioma cancer center locations and contacts
Where to find support groups
How to file for your share of $30 billion in trust funds
Veteran Resources Book – Written specifically for U.S. veterans who may have been exposed to asbestos during their time in the service. Includes benefits and compensation information.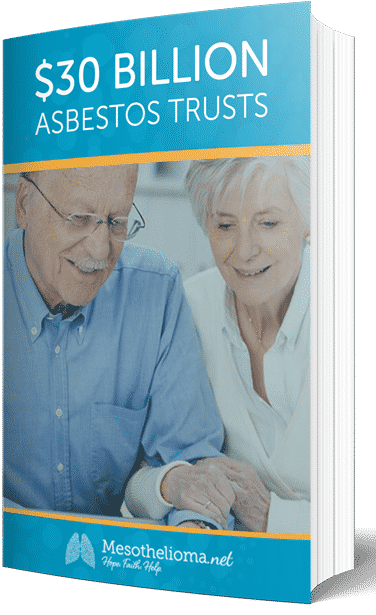 Asbestos Trusts Book – Learn about the $30 billion available in asbestos trusts. Almost all those diagnosed with mesothelioma can recover compensation from these trusts. The book includes forms and information on how to receive significant compensation. Also, some trusts pay quickly, so this is an important resource for families diagnosed with mesothelioma that need funds soon.
---
Other Mesothelioma Books Included
In addition to the helpful information that we send out in our packet, we have selected two other books that are particularly useful for those facing mesothelioma.
101 Facts About Mesothelioma – If you or someone you know has been diagnosed with mesothelioma, you are probably looking for information about this frightening diagnosis. Written by a distinguished doctor, this comprehensive book answers 101 frequently asked questions (FAQ) about mesothelioma.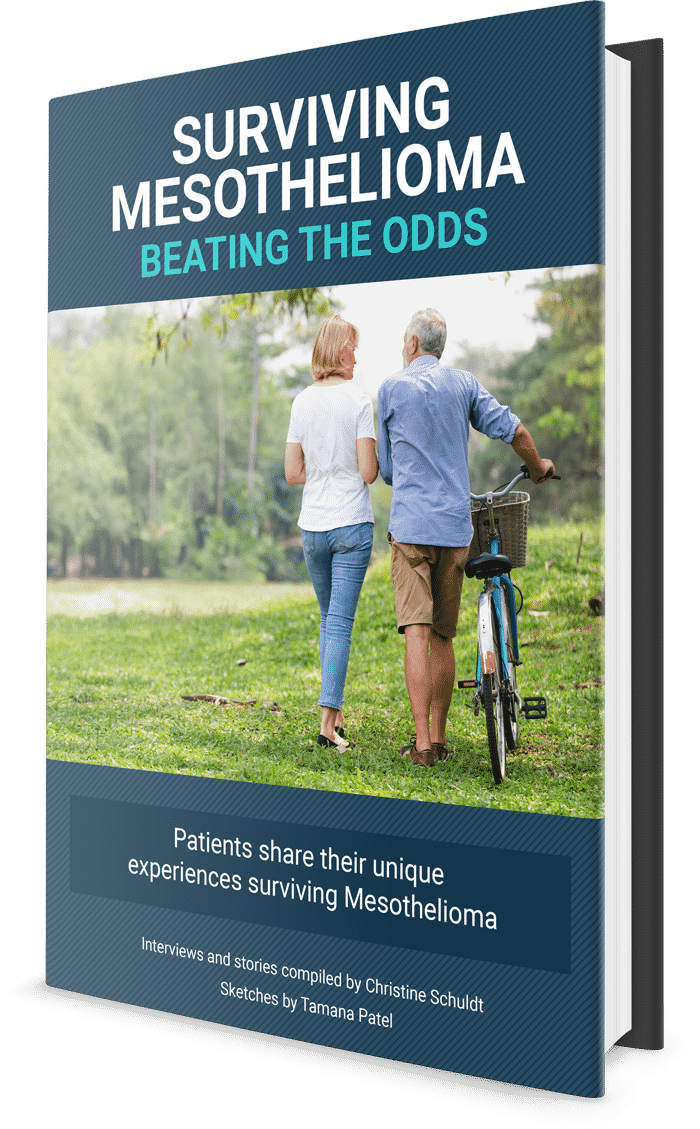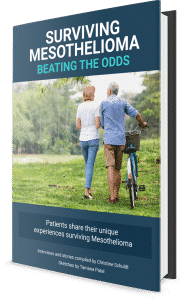 Surviving Mesothelioma – Beating The Odds Find out how patients diagnosed with mesothelioma and given months to live have survived for years. Five mesothelioma survivors share their stories, treatment protocol, and other important tips. Find out how to outlive your prognosis. Questions or Need More Information?
Call us now to speak with a Patient Advocate
Additional Services We Offer

Doctor Match Program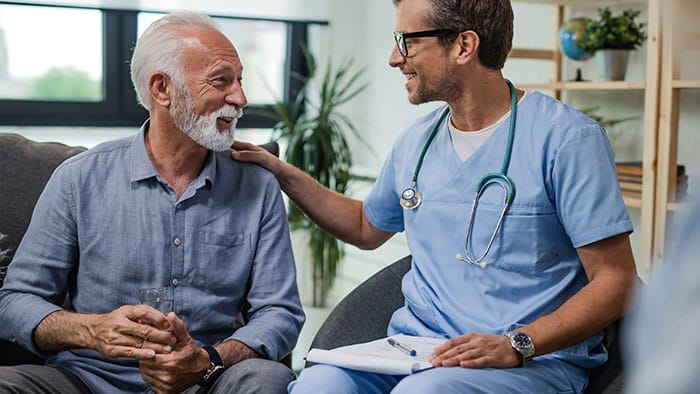 If you or a loved one has been diagnosed with mesothelioma, it is critical that you quickly find the right doctor for your situation. We are here to help.

We have medical connections throughout the country and can help you find a top mesothelioma specialist and start exploring your treatment options immediately.

Financial Assistance Program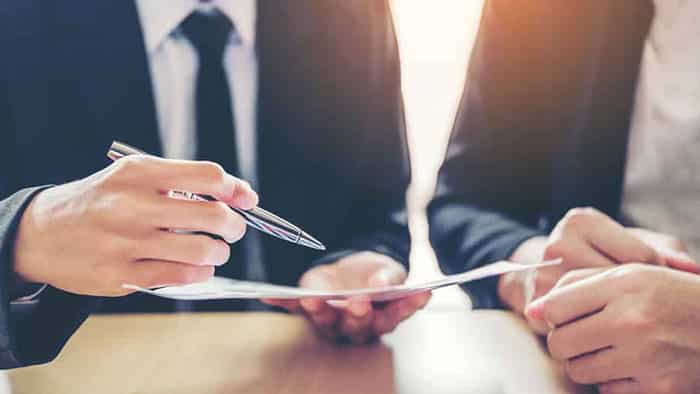 We are experts at getting you access to your share of over $30 billion in asbestos trusts—fast. Furthermore, we have a mesothelioma attorney network throughout the country.
We will let you know who the top asbestos lawyers are in your area and get you well on your way to quickly, easily, recovering your full compensation.

Access Financial Assistance