Fill out the form below for your
Free Resources. Sent Overnight.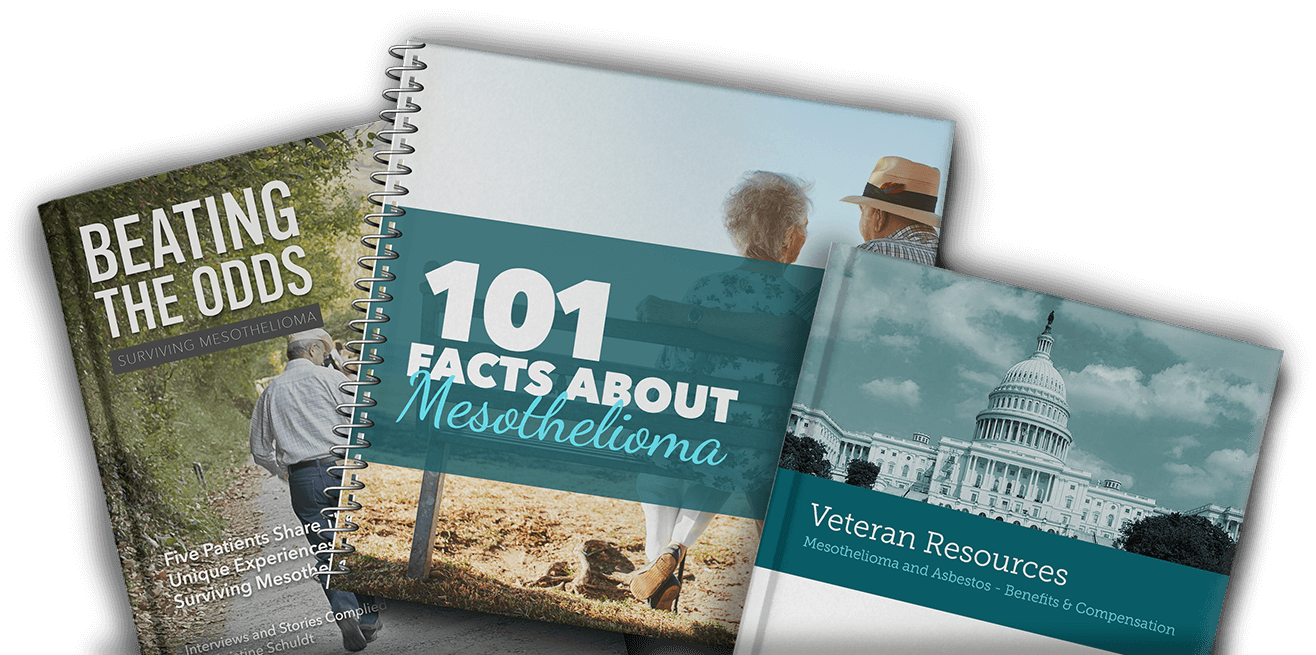 We are here to help you in whatever way we can, so if you're looking for answers to questions, support, legal information or the best way to find the specialist you need, turn to us. For over 15 years, we've provided the best Free resources to mesothelioma patients and loved ones.
In addition to the helpful information that we send out in our packet, we have also selected two books that we have found to be particularly useful for those who are facing mesothelioma. The first is titled, "101 Facts About Mesothelioma." Written in an easy-to-use question and answer format, this helpful guide provides answers to some of the questions that are most commonly asked by those who are newly diagnosed with the disease.
101 Facts About Mesothelioma –If you or someone you know has just been diagnosed with Mesothelioma, you are probably looking for more information about this frightening diagnosis. This comprehensive book is written by a distinguished Doctor and has answers to over 100 frequently asked questions (FAQ) about Mesothelioma.
Beating The Odds –Diagnosed as a child and only given a few months to live, Michelle, a 30 year survivor, discussed her Mesothelioma story. She recounts how she was diagnosed, learning how she was exposed to asbestos, and how she learned to live with the disease through faith, friends and inspiring visits.
The more you know about mesothelioma, the more in control you will feel. That's why we have compiled a comprehensive packet of information as well as a patient organizer that will put you well on your way to understanding much more about the disease, about asbestos, about the different treatment options available to you and about coping with this challenging disease. Our packets include:
Mesothelioma Patient Organizer
Mesothelioma Resources – filled with helpful general information, including specialized mesothelioma and cancer center locations and contacts, nutritious recipes, and where to find support groups.
Dangers of Asbestos – this book is written specifically for U.S. veterans who may have been exposed to asbestos during their time in the service.

Questions or Need More Information?
Call us now at 1-800-692-8608 to speak with a Patient Advocate
Call us now at 1-800-692-8608 to speak with a Patient Advocate