Multimodal Therapy for Mesothelioma
This page has been fact checked by a Doctor of Osteopathic Medicine who specializes in mesothelioma. Sources of information are listed at the bottom of the article.
We make every attempt to keep our information accurate and up-to-date.
Free Mesothelioma Packet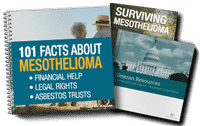 New treatment options
Learn from survivors
Veterans benefits & claims
File for your share of $30 billion in trust funds
Please Contact Us with any questions or comments.
Multimodal therapy for mesothelioma combines two or more treatments for the best patient outcome. A common combination is surgery with chemotherapy, radiation, or both. Currently, multimodality is thought to be the best choice for most patients.[1]
What Therapies Are Used in a Multimodal Approach?
The three most common treatments strategies for cancer are often used in combinations of two or three. Treating mesothelioma with two or more approaches generally has better outcomes, such as extended survival times.[1] The actual choice of treatments depends on multiple individual factors.
Free Mesothelioma Packet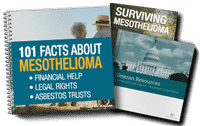 New treatment options
Learn from survivors
Veterans benefits & claims
File for your share of $30 billion in trust funds
Chemotherapy: Chemotherapy is a treatment that circulates drugs throughout the body or in a specific part of the body. They target and kill fast-growing cells, like cancers. Healthy cells can also be affected, which leads to serious side effects. Researchers are always looking for more targeted drugs that cause minimal damage to healthy cells.
Surgery: Surgery remains one of the best and most effective ways to treat early-stage mesothelioma. Most advanced patients are not good candidates for surgery because of the inability to remove all of the cancerous tissue. Surgery for pleural and peritoneal mesothelioma is often highly invasive. An extrapleural pneumonectomy, for instance, involves removing an entire lung, the pleura, lymph nodes, and part of the diaphragm.[2]
Radiation therapy: High-energy beams of radiation are used to target and kill cancer cells with radiation therapy. This is most often delivered externally, with a machine that aims the beam at a specific part of the body with cancer. Brachytherapy is administered internally, using a small device placed inside the body to target the tumor with radiation. Radiation therapy effectively kills cancer cells, but can also cause damage to healthy tissues. Advances in this treatment are helping doctors give higher doses of radiation that are better targeted at tumors.[3]
How Are Multimodal Therapies Chosen?
There is no single, standard way to administer these treatments in a multimodal approach for every patient. The treatments used, and the order in which they are used, depend on many factors:[4]
Age
Overall health
Tumor location and cell type
The stage of the cancer and metastasis
Patient preference
Therapies used in a multimodal approach are labeled as neoadjuvant, primary, or adjuvant, which describe when and why they are used:[5]
Neoadjuvant therapies are used before a primary treatment to make that main therapy easier or more successful. For instance, chemotherapy may be used first to shrink tumors so that the primary treatment, surgery, is less extensive and invasive.
The primary treatment is the main therapy, which is hoped will provide the best outcomes in slowing or stopping tumor growth. In mesothelioma this is usually surgery or chemotherapy.
Adjuvant therapy is used after the primary treatment to minimize the risk of recurrence or to slow the progression. Radiation may be used after surgery to eliminate any remaining cancer cells, for example.
Current Research in Mesothelioma Multimodal Treatment
Treatment for mesothelioma is not straightforward. Every patient is different, the cancer is aggressive, and it is often diagnosed after it has spread to distant parts of the body.
Multimodal treatment produces some of the best results for patients, but ongoing research may develop better, more effective combinations.
Intensity-Modulated Radiation Therapy (IMRT)
Radiation therapy is an important adjuvant to surgery, especially with new advances that allow doctors to target tumors better and avoid harming healthy tissue.
In one study, researchers found that patients may have better survival outcomes when one of these advanced types of radiation, called IMRT, was used right after surgery. IMRT follows the shapes of tumors for more targeted treatment.[6]
Targeted Chemotherapy
In a mouse model study, researchers used nanoparticles loaded with chemotherapy drugs to target tumor receptors better. The study results suggested that using this strategy along with surgery could prolong survival times for mesothelioma patients.[7]
Immunotherapy
An emerging type of treatment may add to the effectiveness of multimodal treatment in the future. Immunotherapy uses the patient's immune system to attack and kill cancer cells. Studies have shown that including immunotherapy, especially in a four-modality approach, can be tolerated by mesothelioma patients and extends survival times.[8]
Talk to Your Doctor
Multimodal therapy for mesothelioma is standard practice. Whether these strategies are used, and the order in which they are given depends on the patient. Talk to your doctor about all of your treatment options.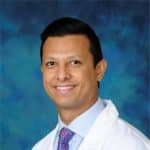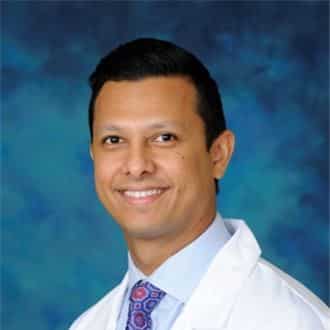 Dr. Shanel Bhagwandin is a surgeon with special training in surgical oncology. In 2019 he joined the team at Jupiter Medical Center in Palm Beach County, Florida as the Medical Director of the Gastrointestinal Surgical Oncology Program. He came to Jupiter from Mount Sinai in New York, where he still holds teaching and leadership positions and where he trained alongside experts in complex surgical oncology. Dr. Bhagwandin came to Jupiter to bring HIPEC, a treatment for peritoneal mesothelioma that is not available everywhere, to the patients in the region. He is board certified in general surgery, surgical oncology gastroenterology, and hepato-pancreato-billiary surgery.