This page has been fact checked by a Medical Doctor who specializes in mesothelioma. Sources of information are listed at the bottom of the article.
We make every attempt to keep our information accurate and up-to-date.
Please Contact Us with any questions or comments.
Stage 4 mesothelioma is advanced and is characterized by metastasis, the spread of the cancer from the original tumor to more distant locations in the body. Stage 4 mesothelioma is tough to treat and incurable. For many patients at this stage, treatments are palliative in nature.[1]
Facts About Stage 4 Mesothelioma
Mesothelioma is an aggressive type of cancer that most often affects the tissue around the lungs. Many patients receive a diagnosis in the later stages, 3 and 4.
Caused by asbestos exposure, mesothelioma has a long latency period. This means it can be decades between asbestos exposure and symptoms that lead to many diagnoses of stage 4, or late-stage mesothelioma.[2]
Stage 4 mesothelioma is metastatic. The original tumor has spread to distant tissues and organs.
Stage 4 cancer cannot be cured or easily treated because of metastasis.
It is considered terminal, but treatments can still reduce pain, improve quality of life, and possibly extend life.
How Is Mesothelioma Staged?
When mesothelioma is diagnosed, it is also given a stage. Staging describes how far the cancer has advanced. The convention for pleural mesothelioma is to give a stage from one to four.[3]
One is the earliest and least advanced stage, and four is the most advanced stage. An examination of cells from a biopsy along with imaging scans of the patient's body is used to stage the cancer.
The staging system used for pleural mesothelioma is the TNM system:
T describes the original tumor
N describes the degree of the spread of the cancer to lymph nodes
M describes metastasis
What Are the Characteristics of Stage 4 Mesothelioma?
There are several possible combinations of designations for T, N, and M that describe the characteristics of stage 4 mesothelioma:[3]
Any T. In stage 4, the local spread of tumors may be extensive or limited. The tumors may have spread throughout the pleura, into nearby organs and the chest wall, and into the other side of the chest cavity.
Any N. By stage 4, the cancer may have spread to nearby lymph nodes, those on the other side of the chest, or even to more distant lymph nodes.
M1. This means that the cancer has metastasized, or spread to more distant parts of the body.
M1 is the main characteristic of stage 4 mesothelioma. The other designations can vary significantly, but the cancer has spread to distant tissues or organs.
Unresectable Mesothelioma
Doctors sometimes refer to the stage of mesothelioma as either resectable or unresectable. If mesothelioma is resectable, it means it is early enough to surgically remove all of the visible tumors. Unresectable means this would be impossible.
Stages 1 and 2 are usually resectable, while stage 1 sometimes is. Stage 4 is considered to be unresectable. The cancer has spread to far for surgery to remove all the tumors.
Why Is Mesothelioma Often Diagnosed as Late as Stage 4?
A stage 4 diagnosis is common among patients with mesothelioma for many reasons:[4]
Mesothelioma has a long latency period, the time between exposure to asbestos and diagnosis. Symptoms are not usually noticeable until decades after exposure.
Early symptoms mimic those of more common illnesses, often leading to a delay in getting an accurate diagnosis.
Diagnosing mesothelioma correctly is difficult. Even when determined to be malignant, this kind of cancer is easy to mistake for lung cancer.
What Are the Symptoms of Stage 4 Mesothelioma?
Patients with stage 4 mesothelioma have many of the same symptoms of early-stage mesothelioma, such as cough, chest pain, and shortness of breath. These symptoms are more severe by stage 4. Other symptoms in stage 4 include:[5]
Blood when coughing
Difficulty swallowing
Fever
Night sweats
Weight loss
Fatigue
General malaise
Symptoms of Late-Stage Peritoneal Mesothelioma
There is no official staging system for peritoneal mesothelioma. In the later stages, symptoms include abdominal pain and swelling, gastrointestinal problems, intestinal blockage, fever, weight loss, fatigue, and general malaise.
Symptoms of Metastasis
In addition to the symptoms caused by pleural or peritoneal tumors, patients in late-stage mesothelioma experience symptoms at sites of metastasis. Symptoms vary depending on where the cancer has spread.
For instance, mesothelioma may spread to bone tissue, causing pain and fractures. Patients with metastasis to the brain experience headaches, dizziness, and seizures. Pain throughout the body is typical in metastatic cancer.
How Is Stage 4 Mesothelioma Treated?
Treatment options for stage 4 mesothelioma are limited. Because the cancer is so widespread, it is difficult to shrink, remove, or slow the progression of tumors. Treatment at this stage is focused on relieving pain and other symptoms and extending the patient's life if possible. This is referred to as palliative rather than curative care.
Stage 4 Surgical Options
Extensive and curative surgeries, like pleurectomy/decortication or extrapleural pneumonectomy, are not options at stage 4. The cancer is simply too widespread.
Surgical procedures may be used, however, for palliative reasons. These include:
Thoracentesis to drain fluid from the chest cavity
Paracentesis to drain fluid from the abdominal cavity
Pericardiocentesis to remove fluid from around the heart
Pleurodesis to seal the two layers of the pleura together and prevent ongoing fluid build-up
Stage 4 Chemotherapy and Radiation
Patients with stage 4 mesothelioma may opt for chemotherapy or radiation to shrink the size of tumors. Chemotherapy uses drugs to kill cancer cells, and these are generally injected intravenously.
Radiation is targeted at a tumor externally and uses high-energy beams to kill cancer cells. Either of these may reduce the bulk of tumors in stage 4 mesothelioma and may provide some symptom relief.[1]
Do I Have Any Other Treatment Options?
It can feel hopeless to be diagnosed with terminal cancer, but you do have options. Talk to your medical team about experimental treatments like immunotherapy, gene therapy, tumor treating fields, or cryotherapy.
You may also qualify for clinical trials. A clinical trial is a study of a novel medication or therapy. It's a good way for patients to access treatments not yet widely available. You may benefit from some of these new treatments.
Another option is to try complementary and alternative medicine. The treatments offered by alternative practitioners do not replace traditional medicine. They can, however, provide some relief. For terminal patients, it's often worth trying alternatives, but be sure you clear it with your medical team first.
The Importance of Palliative Care for Stage 4 Mesothelioma
Stage 4 patients most often receive palliative or supportive care rather than treatments designed to increase life expectancy significantly. Palliative care focuses on a patient's goals, wishes, and overall quality of life.
Rejecting treatments like chemotherapy is not unusual for palliative cancer patients. Many choose to live out the time they have left without the terrible side effects of that treatment. Less invasive treatments with fewer side effects, such as draining excess fluids from the chest or abdomen, can be used to help patients feel better.[6]
At this stage, complementary and alternative therapies may also help improve quality of life, along with psychological care and spiritual interventions. Working with a therapist or chaplain, trying mediation or massage, using minimal exercise, or improving nutrition, are all strategies that can help improve quality of life for stage 4 patients.[7]
What Is the Prognosis for Stage 4 Mesothelioma?
The usual prognosis for stage 4 mesothelioma is poor. At this late stage, the cancer is not curable and life expectancy is short. This doesn't mean treatment is pointless. The right treatment choices can extend a patient's life and help them feel more comfortable with the time they have left.
How Long Can I Live with Stage 4 Mesothelioma?
The median survival time after a stage 4 diagnosis is just 14.9 months with treatment. [8] Survival time is much less, closer to six months, for patients who do not receive treatment.
This is an average based on past cases, but individual factors can make the life expectancy longer or shorter. A longer survival time is expected for younger patients with otherwise good health and for patients who are eligible for and able to withstand more aggressive treatments.
Can I Improve My Stage 4 Prognosis?
While stage 4 mesothelioma is considered terminal, your choices can help you live a little longer and more comfortably:
Start treatment as soon as possible.
Choose the most aggressive treatments you can tolerate.
Follow the instructions of your medical team.
Get a second opinion on the diagnosis and staging.
Be open to palliative treatments to improve your quality of life.
How to Live with Stage 4 Mesothelioma
No one wants to get a cancer diagnosis. A diagnosis of terminal cancer is especially difficult to hear. If you or a loved one received this diagnosis, it's important to learn how to cope and enjoy the time you have left together.
Rely on a Support System
You need the love and support of friends and family more than ever at this time. Let the people who care about you provide practical support, such as meals and transportation. Express your feelings if it helps to let out your anger, frustration, and sadness.
Consider joining a support group for terminal patients. It can be helpful and comforting to be around people going through a similar experience.
Work with a Cancer Therapist
Counseling sessions can help you come to terms with your diagnosis. Your medical team can recommend a therapist trained and experienced in working with cancer and terminal patients.
Plan for End of Life
It's easy at this time to give in to denial, to refuse to accept the diagnosis. You'll feel better, though, once you accept it and make plans for your end of life. It will give you a sense of control and the satisfaction of knowing your loved ones will have an easier time coping with your loss.
Practical end-of-life plans include getting financial affairs in order, choosing someone for the power of attorney and other legal positions, selecting a plan for hospice or home care, and making funeral plans.
Focus on What Matters
With limited time, it's important to spend that time on what matters to you. Be with loved ones and do activities you enjoy while you still can. You don't have to choose aggressive treatments with awful side effects. If you would rather be comfortable with the time left to you, let your doctors know. They can develop treatment plans that meet your goals.
Being diagnosed with stage 4 mesothelioma is devastating, especially if you find out that the cancer was likely caused by exposure to asbestos that you either didn't know about or that came with risks you weren't aware of at the time. Let a lawyer help guide you if you choose to take legal action against a former employer or manufacturer of asbestos products.
Get Your FREE Mesothelioma Packet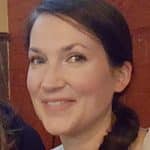 Mary Ellen Ellis has been the head writer for Mesothelioma.net since 2016. With hundreds of mesothelioma and asbestos articles to her credit, she is one of the most experienced writers on these topics. Her degrees and background in science and education help her explain complicated medical topics for a wider audience. Mary Ellen takes pride in providing her readers with the critical information they need following a diagnosis of an asbestos-related illness.
Get Your FREE Mesothelioma Packet

Luis Argote-Greene is an internationally recognized thoracic surgeon. He has trained and worked with some of the most prominently known thoracic surgeons in the United States and Mexico, including pioneering mesothelioma surgeon Dr. David Sugarbaker. He is Regional Director of Thoracic and Esophageal Surgery at Cleveland Clinic Indian River Hospital. His areas of interest and expertise are mesothelioma, mediastinal tumors, thoracic malignancies, lung cancer, lung transplantation, esophageal cancer, experimental surgery, and lung volume reduction. Dr. Argote-Greene has also done pioneering work with video-assisted thoracoscopic surgery (VATS), as well as robotic assisted minimally invasive surgery. He has taught the procedures to other surgeons both nationally and internationally.