Opdivo (nivolumab) and Yervoy (ipilimumab)
This page has been fact checked by a Doctor of Pharmacy who specializes in Oncology. Sources of information are listed at the bottom of the article.
We make every attempt to keep our information accurate and up-to-date.
Please Contact Us with any questions or comments.
Opdivo (nivolumab) and Yervoy (ipilimumab) are immunotherapy agents introduced to treat many different cancers, notable for significant improvements in managing melanoma. The National Comprehensive Cancer Network (NCCN) recommends that physicians use a combination of both agents for treating mesothelioma that has progressed through an initial first-line treatment. The FDA recently approved the combination for pleural mesothelioma, but it is still in clinical trials for peritoneal mesothelioma.[1]
What Is Nivolumab?
Made by Bristol-Myers Squibb and approved by the U.S. Food and Drug Administration (FDA) in 2011, nivolumab is an immunotherapy drug sold under the brand name Opdivo®. The drug works by binding to a signaling receptor on T-cells in the immune system.
This receptor, PD-1, interacts with proteins on cancer cells, which tell the immune system that the cancer cells are normal and not to attack.
Nivolumab interferes with this interaction, allowing the immune system to recognize the cancer cells as abnormal. It has been extensively tested in clinical trials and is FDA approved for treating many types of cancer:[2]
Pleural mesothelioma
Melanoma
Non-small cell and small cell lung cancer
Renal cell carcinoma
Hodgkin's lymphoma
Head and neck cancer
Urothelial cancer
Colorectal cancer
Hepatocellular carcinoma
What Is Ipilimumab?
Made by Bristol-Myers Squibb and approved by the FDA in 2014, ipilimumab is another immunotherapy drug sold under the brand name Yervoy®. Similar to nivolumab, ipilimumab works upon receptors within the immune system to help the body identify and remove cancer cells.
Ipilimumab targets the protein CTLA-4 on T-cells in our immune system. This protein acts as an off switch for the immune cells. The drug blocks it and encourages the T-cells to activate to attack and kill cancer cells.
Ipilimumab is not approved to treat as many cancers as nivolumab. While some cancers can be treated with ipilimumab as initially approved by the FDA, subsequent studies have found this agent is much more effective when used in combination with nivolumab. The medication has the most supporting evidence for use in metastatic melanoma and renal cell carcinoma.
How They Work
The body naturally identifies abnormal aspects of cancer cells, and T-cells are recruited to perform the work of destroying these cancer cells; however, cancer cells can develop resistance mechanisms to this natural process, helping these cells to evade discovery by the immune system. Ipilimumab and nivolumab work together to override it:
One of the resistance mechanisms is that the cancer begins to over-express PD-L1 as a signal on the outside of the cell. As the T-cells arrive to attack cancer, the PD-1 receptor on the T-cells interact with PD-L1 on the cancer cell and the T-cell is then inactivated.
This mirrors the body's natural mechanism for helping the immune system to recognize our healthy organs.
Nivolumab works upon the PD-1 receptors of the T-cells to lower their ability to recognize this signal, and thus continue performing their assigned task of attacking the cell.
The CTLA-4 receptor on the T-cell functions in a similarly inhibitory manner. CTLA-4 binding suppresses the T-cell activation before the cells are ever sent out to attack the cancer.
It appears the natural function of this receptor is to keep the immune system from being constantly activated, though this mechanism isn't well understood.
Ipilimumab blocks this CTLA-4 receptor, leading to a greater number of activated T-cells patrolling the body for problem cells.
When combined, nivolumab increases the likelihood that T-cells will find and attack the cancer, and ipilimumab helps increase the number of T-cells that have been recruited to the task.
Because these agents use the body's own immune system, the number of cancers that can be treated is very high. If the body can successfully begin to identify cancer, then ongoing treatment success is possible, in some cases for years.
Black Box Warnings
Ipilimumab comes with significant risks. These risks led the FDA to include a black box warning, its most serious, for more severe side effects. This warning is for immune-mediated adverse reactions.
Because of the unique mechanism these agents employ, they have often been accused of "taking the brakes off" of the immune system. This means the more notable side effects are caused when the immune system begins attacking a part of the body that isn't cancerous.
The most common organ that is attacked is the thyroid, leading to hypothyroidism.[3] This is similar to Hashimoto's thyroiditis and is treated by supplementing the body with thyroid hormone. The more serious organs that are attacked include the intestines and the lungs.
While rare, report symptoms of greatly increased diarrhea or blood in the stool to your oncologist; likewise, a suspicious cough should be reported to and evaluated by a medical professional.
There are also risks for liver damage, severe skin reactions, and neuropathy (loss or disruption of the sense of feeling). While these are life-threatening conditions, providers can treat these issues if addressed quickly. All physicians should be informed at each visit that immunotherapy is being used to treat this cancer.
Potential Side Effects
Clinical trials determine the effectiveness of new therapies and determine what side effects they cause and if they are worth the benefits of the treatment.
The more common side effects reported included:[3]
Low sodium
Rashes
Itchiness
Fatigue
Liver damage
Difficulty breathing
Pain
Cough
Nausea
Anemia
Constipation
Vomiting
Diarrhea
Mesothelioma Studies
Researchers researched long-awaited results from a large phase III trial in 2021. The trial evaluated nivolumab plus ipilimumab as a first-line treatment compared to pemetrexed plus a platinum drug like cisplatin or carboplatin.
The nivolumab/ipilimumab combination produced better results as compared to standard treatment. This included a survival time of 18 months compared to 14 months with standard chemotherapy. The combination also improved two-year survival rates.[4]
This phase III trial was a natural progression from two key phase II trials showing significant benefit to the immunotherapy combination of nivolumab plus ipilimumab as a second-line treatment when patients had progressed or not responded to pemetrexed with a platinum drug.
The first study monitored for twelve-week disease control, as they watched for how many patients were able to respond to the treatment. Researchers tested nivolumab compared to the combination nivolumab plus ipilimumab on 125 patients.
They found that while nivolumab alone was helpful for 40% of patients, the combination treatment held cancer stable or better in 52% of the patients. Despite the benefits, the combination treatment came with an increase in side effects, including liver damage.[5]
The other key phase II trial was smaller but confirmed the results of the earlier study. The researchers recruited thirty-six patients who all received the combination nivolumab plus ipilimumab. These patients had already received a first-line treatment with pemetrexed and a platinum drug.
The study found that the combination held cancer stable or better in 68% of patients; however, serious side effects were noted in 34% of patients.[6]
Nivolumab and ipilimumab represent a new treatment possibility shaping the options available to treat difficult diseases like mesothelioma. When they convince the immune system to work against cancer, the positive effects can last much longer than traditional chemotherapies.
There are side effects, sometimes causing patients significant discomfort or serious risk; however, these medications are well tolerated compared to many other treatment options. Ongoing research will help to further strengthen an understanding of what role these medications should play in the order of treatment, but having a successful and effective option as a second-line treatment has been a significant development within just the past few years.
Get Your FREE Mesothelioma Packet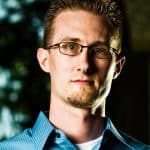 Kyle J. Becker, PharmD is certified by the Board of Pharmacy Specialties in Oncology Pharmacy. Dr. Becker earned his pharmacy degree from Shenandoah University and he currently serves as an oncology pharmacist at Parkview Cancer Institute.