This page has been fact checked by an experienced mesothelioma Patient Advocate. Sources of information are listed at the bottom of the article.
We make every attempt to keep our information accurate and up-to-date.
Please Contact Us with any questions or comments.
New immunotherapy drugs show great promise in treating difficult cancers like mesothelioma. Ongoing trials using a combination of drugs that boost the action of the immune system already show some success. Nivolumab and ipilimumab are being tested in patients with pleural mesothelioma in a Phase III clinical trial that compares them to standard chemotherapy with platinum drugs and pemetrexed.
Nivolumab
Made by Bristol-Myers Squibb, nivolumab is an immunotherapy drug with the brand name Opdivo. It has been tested in clinical trials already and is approved for treating specific types of cancer. Other clinical trials are looking at the effectiveness and safety of nivolumab in patients with mesothelioma, usually in combination with other drugs. Nivolumab is approved by the U.S. Food and Drug Administration to treat specific advanced and metastasized cancers including:
Certain types of melanoma. It is also approved to prevent the recurrence of melanoma in some patients.
Non-small cell and small cell lung cancer.
Renal cell carcinoma.
Hodgkin's lymphoma.
Head and neck cancer.
Urothelial cancer.
Colorectal cancer.
Hepatocellular carcinoma.
Researchers hope this drug will prove useful in treating advanced mesothelioma and be approved for that purpose.
Nivolumab works by binding to a protein on immune system T-cells. The protein, PD-1, interacts with proteins on cancer cells, which tell it not to attack. The drug interferes with this interaction, allowing the immune system to recognize the cancer cells as abnormal.
Ipilimumab
Marketed under the brand name Yervoy, ipilimumab is another immunotherapy drug made by Bristol-Myers Squibb. It works like Opdivo. Ipilimumab targets the protein CTLA-4 on T-cells. This protein acts like an off switch for the immune cells. The drug blocks it and keeps the cells in the "on" state so they can attack and kill cancer cells.
Ipilimumab is not approved to treat as many cancers as nivolumab. Metastatic melanoma is one approved use as is additional therapy for melanoma patients who have undergone surgery to remove tumors. It is also approved to treat renal cell carcinoma, and certain types of colorectal cancer.
Combination Phase III Clinical Trial
These two drugs are approved for treating a limited number of cancers, but patients with other cancers may access them through clinical trials. For mesothelioma patients there are ongoing trials using both drugs in combination, and there may be other trials in the future.
Right now the combination therapy is being used in a Phase III clinical trial in mesothelioma patients with unresectable cancers, which means they are not candidates for surgical removal of the bulk of tumors. The participants have also not had any other treatment; the experimental combination of nivolumab and ipilimumab is being used as a first-line therapy.
In this Phase III trial patients are randomized, with some getting the new therapy and others getting the standard chemotherapy treatment of pemetrexed with carboplatin or cisplatin. It is necessary to use both types of treatment to make a comparison between the standard therapy and the new one.
Patients accepted into the trial were at least 18 years old, diagnosed with pleural mesothelioma, did not qualify for curative surgery, did not have another type of cancer, had metastasis to the central nervous system, and had not yet received any chemotherapy.
Earlier Clinical Trial Results with Nivolumab and Ipilimumab
The current Phase III trial follows a promising Phase II trial of the nivolumab and ipilimumab combination in 125 mesothelioma patients in France. That trial tested the combination against the use of nivolumab alone. Patients in that trial had been given chemotherapy previously but without success.
Researchers achieved a disease control rate of 50 percent; half the participants had either no additional growth of tumors or actual shrinking in the tumors after several weeks of the combination treatment. More than a quarter of the patients saw tumors get smaller and the overall survival time was longer on the combination.
Potential Side Effects
Clinical trials determine effectiveness of new therapies, but also find out what side effects they cause and if they are worth the benefits of the treatment. The more common side effects reported are hyponatremia, rashes and itchiness, fatigue, liver damage, difficulty breathing, pain, cough, nausea, anemia, constipation, vomiting, and diarrhea.
The current Phase III trial is closed to new participants , but it may open up in the future. Other trials using this immunotherapy combination may begin, allowing for more mesothelioma patients to benefit from it. If the trial goes well the pair of drugs could be approved for mesothelioma. If you are interested in accessing clinical trials, talk to your medical team to find out if you qualify for any studies that are taking patients.
Page Edited by Patient Advocate Dave Foster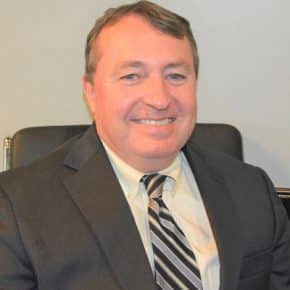 Dave has been a mesothelioma Patient Advocate for over 10 years. He consistently attends all major national and international mesothelioma meetings. In doing so, he is able to stay on top of the latest treatments, clinical trials, and research results. He also personally meets with mesothelioma patients and their families and connects them with the best medical specialists and legal representatives available.