Mesothelioma Hospice Care
This page has been fact checked by an experienced mesothelioma Patient Advocate. Sources of information are listed at the bottom of the article.
We make every attempt to keep our information accurate and up-to-date.
Please Contact Us with any questions or comments.
Mesothelioma is a rare and aggressive cancer caused by asbestos exposure. Rarely curable, most patients will not live long after receiving a diagnosis. Accepting the prospect of a shortened life is difficult to accept. In addition to the emotional turmoil associated with this dreadful disease, patients must also cope with symptoms while being unable to fully care for themselves.
One of the devastating choices mesothelioma patients must ultimately make, is how and where to die. For many patients, this will mean hospice care. Hospice care provides physical, medical, emotional, and spiritual support for patients facing death.
What is Hospice Care?
There are many end-of-life decisions for a mesothelioma patient to make. One important decision is what type of care they want. Many choose hospice care. In hospice care, a team of health care workers provide care and support. Their primary goal is to make a dying patient as comfortable as possible rather than working to cure the illness.
Mesothelioma Hospice Home Care vs. Facility
Hospice care services are not restricted to any one location. A team may administer care at a patient's home or in a hospital, nursing home, or in a dedicated hospice facility. With home care, the primary caregiver is probably a family member supported by members of a hospice care team. These other members may visit the patient regularly or irregularly. However, most care is provided by the family member.
In a patient care facility, the hospice team may available around the clock or only for part of the day. At a facility dedicated completely to hospice care, the patient receives 24-hour care from professional caregivers. Family members are usually allowed to also provide support and assistance to the patient.
The Professional Hospice Care Team
No matter where hospice care takes place, it is administered by a team of professionals who support the patient. Medical doctors, including a primary care doctor as well as oncologists and specialists, oversee the patient's medical care, directing treatments and medications.
The team also includes nurses, health aides, and medical assistants. These are all trained medical professionals who provide hands-on care. They administer medications, coordinate care, communicate with doctors, and help patients dress, bathe, and eat. Volunteers may also work with hospice patients, providing services like transportation, food preparation, and cleaning.
Social workers, counselors, therapists, and spiritual leaders also provide hospice care to patients with non-medical support. These professionals help hospice patients cope with the emotional and spiritual aspects of facing death. Other professionals on a hospice team may include occupational therapists, art and music therapists, physical therapists, and others.
Services Hospice Care Provides for Mesothelioma Patients
Hospice care offers a wide range of services and support for end-of-life patients. The primary service is palliative medical care. Palliative care is medical care dedicated to making a patient comfortable rather than curing their disease or keeping them alive. Surgery, minor procedures, and medications can be used to manage symptoms.
Hospice services also include non-medical care. This can include several forms of therapy, like physical, occupational, speech, music, and art therapies. It may also include alternative medical practices, like acupuncture, massage and yoga. Non-medical services are dedicated to enhancing the patient's overall quality of life.
Hospice also includes personal care and hygiene. When a patient is unable to maintain their independence, hospice caregivers will help with bathing, going to the bathroom, dressing, and other personal needs. Hospice care also typically provides nutrition and diet planning. Adequate nutrition is an important part of feeling well. Finally, hospice provides psychological and spiritual support. Therapists, psychologists, social workers, priests, chaplains, and rabbis, are on usually available to counsel patients and their families.
How Hospice Benefits Loved Ones
Hospice care is primarily for the dying patient. However, it can benefit the patient's loved ones as well. This care may provide peace for loved ones watching a family member suffer and die. Giving patients the best care and support helps the family cope with the loss. Hospice care also provides loved ones with practical assistance. Being a family caregiver is stressful and emotionally draining. Hospice can step in when family caregivers need a break.
Hospice care teams include bereavement counselors who work mostly with a patient's loved ones. Bereavement counselors help family and friends cope with the stress of watching a loved one deteriorate and die. They are also available after the patient passes to help loved ones work through the loss and its accompanying grief.
Choosing Hospice Services
When the time has come to provide hospice care for a loved one with mesothelioma, there are plenty of options. The patient should have as much say in the decision as possible, but family caregivers may need to make the final choice. Practical concerns like cost and location may dictate the final decision. Within the necessary parameters, loved ones want to choose the best care, and there are several factors to consider.
One factor to consider is whether or not a residential facility makes sense. Consider if the patient would prefer to be at home and if that option is practical. When choosing a hospice care team, families should ask questions and be sure the care providers make the patient feel at ease. Cost is another consideration. Health insurance and finances may limit a family's options for choosing a hospice team.
If you are facing end-of-life care, whether as the patient or a loved one, the decision is not easy. However, it is important for a patient to receive the best palliative and supportive care possible.
Page Edited by Patient Advocate Dave Foster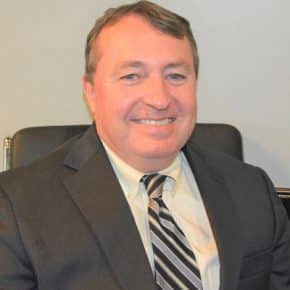 Dave has been a mesothelioma Patient Advocate for over 10 years. He consistently attends all major national and international mesothelioma meetings. In doing so, he is able to stay on top of the latest treatments, clinical trials, and research results. He also personally meets with mesothelioma patients and their families and connects them with the best medical specialists and legal representatives available.