Talcum Baby Powder Ovarian Cancer Lawsuits
This page has been fact checked by an experienced mesothelioma Patient Advocate. Sources of information are listed at the bottom of the article.
We make every attempt to keep our information accurate and up-to-date.
Please Contact Us with any questions or comments.
There is mounting evidence that talcum powder products can increase the risk of developing ovarian cancer in women who use it regularly for years. Evidence is also coming to light that Johnson & Johnson, the multi-billion dollar company knew and failed to warn consumers. Those women who were harmed by talcum powder and are now living with or have passed away from ovarian cancer are filing and winning lawsuits.
How Does Talcum Powder Cause Ovarian Cancer?
Several studies have correlated years of regular use of talcum powder in the genital area with later development of ovarian cancer.
Research including thousands of women has concluded that the risk of ovarian cancer is greater for those who frequently use talcum powder.
Studies have also found talc particles in the cancerous tissue of women who died from ovarian cancer.
There is evidence that asbestos does sometimes show up in talcum powder products and asbestos is a known carcinogen.
This asbestos contamination is likely the reason talcum powder is lined to cancer. Asbestos mineral is sometimes found mixed with talc in mines, and if the talc is not completely purified, traces can remain in the final product.
Why File an Ovarian Cancer Lawsuit?
Several women have already been successful in filing and winning lawsuits against manufacturers of talcum powder, mostly Johnson & Johnson.
If you used talcum powder for years or decades, and you have been diagnosed with ovarian cancer, there may be a connection and several reasons to file a lawsuit:
Hold the company accountable for liability in your illness.
Be a part of preventing future harm to consumers.
Get a settlement to help cover medical and other expenses.
If you lost a loved one to ovarian cancer and believe talcum powder may be to blame, a lawsuit could provide compensation for medical and funeral expenses and even loss of companionship.
Examples of Talcum Powder and Ovarian Cancer Lawsuits
Recently there have been successful lawsuits against Johnson & Johnson over talcum powder and ovarian cancer:
One important case was won by the family of Jackie Fox. She died from ovarian cancer after decades of talcum powder use. The jury awarded them $72 million. This was also a win for other victims as introduced internal Johnson & Johnson memos that indicated executives knew cancer could be a risk of using their baby powder.
Twenty-two women were part of a case that resulted in a jury award of $4.14 billion in punitive damages and $550 million for victim compensation. The company tried to get the award reversed, but a judge denied that request and upheld the jury's decision and award.
In May of 2019 a jury ordered Johnson & Johnson to pay $300 million in punitive damages because of a woman from New York who developed mesothelioma after decades of using the company's talcum powder products.
In California a jury agreed with Patricia Schmitz's lawyers and ordered several companies to pay $12 million in the case of her talcum powder-related mesothelioma. The jury ordered Johnson & Johnson and Colgate-Palmolive to each pay 40 percent of the award, while Avon was held responsible for 20 percent.
Filing a Talcum Powder Lawsuit – What to Do Next
If you have been diagnosed with ovarian cancer or mesothelioma after years of using talcum powder, you may want to file a lawsuit:
Start with a lawyer who specializes in these kinds of cases.
Your lawyer will investigate your case and find evidence to prove talcum powder played a role in your diagnosis.
The defendant will have a chance to respond to the lawsuit and may agree to settle. Your lawyer will negotiate to get you a fair settlement amount.
If the defendants do not want to settle or an agreement cannot be reached, your case will go to trial.
Both sides will present evidence and a jury will decide the case and any compensation you can expect.
A lot of evidence has come to light recently that Johnson & Johnson knew about the risks of using talcum powder. The company could be facing billions of dollars in jury and settlement awards. If you used talcum powder for many years and now have been diagnosed with ovarian cancer, you could potentially be a recipient of some of that settlement money. Contact an experienced lawyer to help you get justice.
Page Edited by Patient Advocate Dave Foster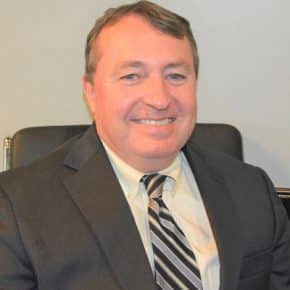 Dave has been a mesothelioma Patient Advocate for over 10 years. He consistently attends all major national and international mesothelioma meetings. In doing so, he is able to stay on top of the latest treatments, clinical trials, and research results. He also personally meets with mesothelioma patients and their families and connects them with the best medical specialists and legal representatives available.