This page has been fact-checked by a Doctor of nursing practice specializing in Oncology and has experience working with mesothelioma patients.
Sources of information are listed at the bottom of the article. We make every attempt to keep our information accurate and up-to-date.
Please Contact Us with any questions or comments.
Mesothelioma weight loss often occurs with peritoneal mesothelioma, although it can be a problem in all forms of cancer. Weight loss is dangerous and leads to other complications but can often be improved with treatments and dietary adjustments.
Why Does Mesothelioma Cause Weight Loss?
Cancer itself is the primary cause of weight loss due to multiple factors:
In part, the metabolic needs are much higher than patients can take in.
There are often physical symptoms that limit food intake, such as abdominal pain, bloating, or nausea caused by the cancer itself.
Any patient losing weight may have multiple factors contributing to the problem, from the tumors to the side effects of treatment.
It is important to look at the underlying causes to manage and support the regaining of weight.
Peritoneal Tumors
Loss of appetite and resulting weight loss can come directly from the tumors in the abdomen for patients with peritoneal mesothelioma. They cause pressure and fluid buildup, which triggers more pressure.
The tumors cause a feeling of fullness and bloating, leading to appetite loss, eating less, and weight loss. The tumors may also trigger digestive issues, such as pain, indigestion, diarrhea, or constipation, reducing appetite. Larger tumors may even block the bowels, making eating nearly impossible.
Cancer Cells Trigger Weight Loss
Another reason patients with mesothelioma lose weight is because of the cancer cells. The cells require a lot of energy as they grow, divide, and spread throughout the body. This takes energy away from healthy cells and ultimately can lead to significant and dangerous weight loss.[1]
Treatment Side Effects Cause Loss of Appetite
The side effects of mesothelioma treatments can be unpleasant and ultimately lead to reduced appetite and weight loss:[1]
Abdominal pain
Changes in taste and smell
Constipation
Digestive upset
Mouth sores
Nausea
Sore throat
Vomiting
Mental Health-Related Weight Loss
Living with mesothelioma can impact mental health, causing anxiety, depression, and other symptoms. These can affect appetite and weight as well. Depression, in particular, can cause weight loss due to reduced appetite and apathy regarding preparing and eating nutritious foods.
Anorexia
Many cancer patients develop anorexia, often for the reasons listed above. Studies have found many cancer patients experience weight loss even with nutritional supplements and after stopping difficult treatments.
Researchers suggest that the underlying cause in these cases is disruption of the body's normal body weight regulation systems. The cancer cells release chemicals known as cytokines and neuropeptides, which may trigger anorexia.
Cachexia – Muscle Wasting
Rapid and significant weight loss is a serious health problem in many patients with mesothelioma. It can become even more severe if the patient develops cachexia, a type of weight loss characterized by reductions in skeletal muscle tissue.[2]
Cachexia leads to weakness and fatigue and significantly interferes with mobility, activity, and quality of life. This is most often an issue in the late stages of any type of cancer, including mesothelioma.
There can be a close relationship between the level of cancer present and cachexia. It is important to begin interventions as soon as the signs appear:[3]
Treating or managing any complications contributing to cachexia, such as nausea caused by chemotherapy
Working with a dietitian
Using nutritional supplements with added nutrients and calories
Taking appetite stimulants
If necessary, getting nutrition through intravenous fluids
In What Stage Does Weight Loss Occur?
Cachexia, severe weight loss and muscle wasting, typically occurs in the later stages of mesothelioma. Unexplained weight loss is also a common sign of early mesothelioma and any type of cancer.
Studies show that about 40% of people diagnosed with cancer described unexpected weight loss as an initial sign that something was wrong.[1]
When Should I Be Worried About Mesothelioma Weight Loss?
Weight loss is a harmful complication of mesothelioma and other types of cancers. Unlike healthy adults trying to shed pounds to achieve a healthy weight, cancer patients often lose weight without trying. This can affect one's overall strength and can be an indicator of the level of disease present.
Losing too much weight can cause several problems and complications:
Dizziness
Fatigue
Poor mobility
Excessive thirst
Poor response to or toleration of treatment
Increased infections
Poor prognosis
A study of patients with lung cancer or mesothelioma found that weight loss affected survival time. Patients with significant weight loss had more toxic side effects from chemotherapy, especially anemia. They tolerated it less well and could not complete as many cycles as those without weight loss.[4]
It is important to talk about weight changes with your entire healthcare team, especially when losing three or more pounds per week.[5] Maintaining weight is important for overall health. A healthy weight helps patients heal and respond better to treatments.
Managing and Reversing Weight Loss
Managing weight loss begins with treating cancer, the ultimate underlying condition. But there are other ways to deal with weight loss, including palliative care and home remedies:[6]
Medications. Drugs that stimulate appetite can be helpful for patients who don't feel like eating. Nausea is a big part of appetite loss for patients undergoing chemotherapy, so medications that reduce nausea are important.
Palliative treatments. When the cause of appetite loss is clear, such as fluid buildup in the abdomen, a palliative procedure may help. Draining the fluid reduces fullness and discomfort, for instance, which can improve appetite.
Following cravings. If appetite loss is related to discomfort or changes in taste and smell, patients should eat what does seem appealing. Instead of focusing on healthy foods, simply eating what tastes good is adequate.
Eating foods that are comfortable. Likewise, if pain or difficult swallowing contribute to weight loss, it helps to eat foods that are easier to take in. Shakes and soft, moist foods will be easier to swallow.
Working with a dietitian. Medical teams for cancer patients should include all types of experts, including those who guide nutrition. A dietitian helps patients plan meals and select foods that are palatable, easy to eat, and nutritious.
Losing weight is not a benefit of living with mesothelioma. It can present other challenges during treatment for the cancer. Talk to your doctor if you are losing weight or if your appetite makes it difficult to eat.
Get Your FREE Mesothelioma Packet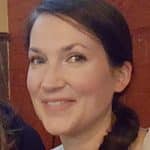 Mary Ellen Ellis has been the head writer for Mesothelioma.net since 2016. With hundreds of mesothelioma and asbestos articles to her credit, she is one of the most experienced writers on these topics. Her degrees and background in science and education help her explain complicated medical topics for a wider audience. Mary Ellen takes pride in providing her readers with the critical information they need following a diagnosis of an asbestos-related illness.
Get Your FREE Mesothelioma Packet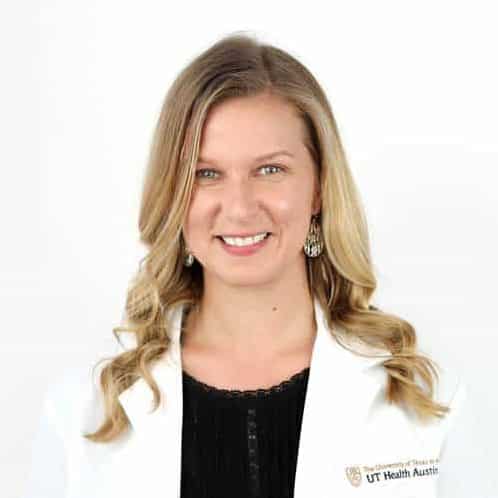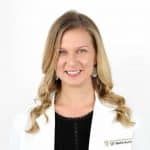 Anne Courtney has a Doctor of Nursing Practice degree and is an Advanced Oncology Certified Nurse Practitioner. She has years of oncology experience working with patients with malignant mesothelioma, as well as other types of cancer. Dr. Courtney currently works at University of Texas LIVESTRONG Cancer Institutes.