Asbestos Legal Information by State
This article has been fact checked by an experienced mesothelioma attorney. Sources of information are listed at the bottom of the article.
We make every attempt to keep our information accurate and up-to-date.
Please Contact Us with any questions or comments.
Asbestos has been used in every state because of its useful properties of resisting heat, fire, and electricity, but it also causes disease in many people exposed to it.[1][2] Asbestos legal information by state can help you understand your rights for a safe workplace and for seeking justice through legal action if you have been exposed.
Federal Laws and Regulations
Since the 1970s, the government has passed laws regulating the use and abatement of asbestos. Those laws exist at the federal level through the Environmental Protection Agency (EPA), the Occupational Safety and Health Administration (OSHA), and other agencies.[3]
Although individual states can regulate the use of asbestos, several federal laws protect individuals from the harm caused by dangerous substances:
The Asbestos Hazard Emergency Response Act (AHERA) of 1986 and the Asbestos School Hazard Abatement Reauthorization Act (ASHARA) of 1990 regulates the use of asbestos in schools and other public buildings.[4][5] The EPA receives funding and power to accredit building inspectors and providing abatement through these laws.
The EPA also regulates asbestos contamination of outdoor air through the Clean Air Act.[6] The Safe Drinking Water Act manages water contamination.[7]
The EPA may also include asbestos as a pollutant when naming Superfund sites, abandoned hazardous areas.[8]
To protect those who work with or around asbestos, there are guidelines through the EPA and OSHA. These include OSHA's General Industry Standards and Construction Standards and the EPA's Worker Protection Rule, as well as the previously mentioned laws.[9]
The Mine Safety and Health Administration regulates workers in asbestos mines.
The Consumer Product Safety Commission protects consumers from dangerous asbestos-containing products.
Federal Asbestos Bans
In 1989 the EPA banned most products containing asbestos and issued a plan for phasing them out; however, in 1991, the Fifth Circuit Court of Appeals overturned that decision.[10] The U.S. is one of a few developed countries that still allow asbestos in some materials.
Currently, there are few products banned across the country; although, many individual states have their own bans. Federal law prohibits asbestos in:[11]
Flooring felt
Commercial pape
Specialty paper
Rollboard
Corrugated paper
Spray insulation
Wall patching compounds
Artificial fireplace embers
Examples of State Asbestos Laws and Regulations
States must follow the federal regulations regarding asbestos; however, federal laws are not thoroughly restrictive. This has caused several states to develop their own laws regarding the use of asbestos with stricter regulations.
States are also responsible for implementing federal policies. For instance, states are responsible for enforcing ASHARA and AHERA. Several states also choose to administer and enforce OSHA laws regarding worker safety. Others, however, leave this task to the federal government.
Here are a few examples of how states have taken matters into their own hands, legislating asbestos use:
In 1987, Minnesota passed the Asbestos Abatement Act. It set regulations for asbestos abatement projects, including licensing and certification of workers, reporting requirements, and limits for airborne asbestos after abatement. Minnesota legislators have not yet banned all asbestos-containing products; however, many support that move. The state outlaws the use of asbestos insulation in all new construction.[12]
Because California has a long history of mining and shipping, the state has seen high rates of mesothelioma and other asbestos-related conditions. For this reason, the state instituted several asbestos regulations in addition to the federal law. California's Division of Occupational Safety and Health regulates certification of asbestos consultants and also regulates the training of workers who may be exposed to asbestos. Projects involving asbestos must be registered with the Division. Employers also have a responsibility to provide protective measures for workers. All workers involved in projects that contain more than 100 square feet surface area of asbestos materials must pass an asbestos certification exam.[13]
Like California, New York has a long history with asbestos due to industry. Several state agencies regulate asbestos usage and include requirements for licensing and certifying workers, keeping records, and abating asbestos. The New York Department of Health regulates worker training, which includes an examination. The Solid Waste Management Facilities regulates the transport and disposal of asbestos-containing materials.[14]
In Texas, shipyard, chemical, and oil industries have led to numerous state-level regulations on asbestos use and training. The state has a history of exposure and resulting litigation, which have prompted more regulations than other states. The Texas Administrative Code includes regulations designed to reduce airborne asbestos, as well as regulations for training, licensing, abatement, record keeping, and penalties.
In 1992, Texas passed the Asbestos Health Protection Rules to define asbestos and asbestos-containing materials. These guidelines set reporting requirements for projects involving asbestos and made provisions for licensing. The Department of State Health Services is responsible for enforcing these rules.[15]
State laws regarding the use of asbestos will continue to evolve. While federal rules may remain unchanged, individual states can make changes to protect the public, especially workers most at risk of exposure. States are also regulating asbestos litigation by putting caps on plaintiff settlements. These laws will evolve as litigation continues over mesothelioma and other asbestos-related diseases.
Get Your FREE Mesothelioma Packet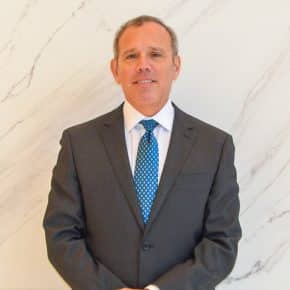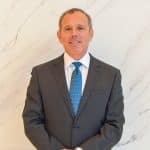 Rod De Llano was born and raised in Laredo, Texas. He graduated from Princeton University with a B.A. in Economics, and earned a law degree from the University of Texas. After working for an international law firm for several years, Rod formed a law firm dedicated to representing persons injured by exposure to asbestos products. For over 20 years, Rod has fought for persons diagnosed with asbestos-related diseases such as mesothelioma, lung cancer, and asbestosis. His clients have recovered over $1 billion over the years.