Virginia Mesothelioma Lawyer
This article has been fact checked by an experienced mesothelioma attorney. Sources of information are listed at the bottom of the article.
We make every attempt to keep our information accurate and up-to-date.
Please Contact Us with any questions or comments.
Virginia mesothelioma lawyers help these clients with asbestos illnesses seek justice and recover damages. Shipbuilding, mining, industrial and chemical plants, manufacturing plants, power plants, and construction workplaces exposed thousands of Virginians to asbestos. Some workers developed respiratory illnesses as a result.
Get Financial Help Now
Get Help from the Top Mesothelioma Law Firms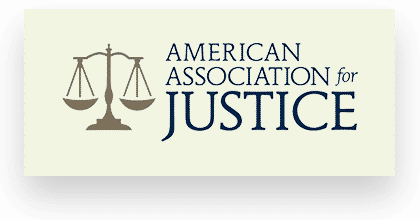 Free Consultation
Brochures from Top Law Firms
Testimonials
How Do Virginia Mesothelioma Lawyers Help Clients?
If you have mesothelioma, you were likely exposed to asbestos and one or more companies can be held liable for your resulting expenses. An asbestos attorney can help you in Virginia Beach, Chesapeake, Norfolk, Richmond, Newport News, Alexandria, Roanoke, or anywhere else in the state.
There are several important reasons to rely on a mesothelioma lawyer or firm instead of an attorney without this expertise:
A mesothelioma lawyer will offer you a free initial consultation to review your case.
Virginia mesothelioma lawyers know where and when companies used asbestos in the state. They can determine which companies are liable for your exposure.
Asbestos attorneys have decades of experience working with and winning for similar clients.
They can maximize the amount of damages you recover.
Asbestos firms do not charge clients a fee until they win.
How to File a Mesothelioma Claim in Virginia
Finding the right lawyer to handle your case is the first step in filing a claim or lawsuit. Your lawyer will explain your options, which types of claims you qualify for, and advise you on what to do next.
Filing a Personal Injury Lawsuit
Mesothelioma nearly always results from negligent asbestos exposure. This means you can file a personal injury lawsuit against the companies responsible. Most of these lawsuits end in settlements, but you might go to trial. A lawsuit helps you recover damages for medical expenses and other costs.
Filing a Wrongful Death Lawsuit
If your loved one died because of asbestos exposure, you might be eligible to file a wrongful death lawsuit. This is one way to recover damages for the expenses associated with the loss.
Making an Asbestos Trust Fund Claim
Many asbestos companies filed for bankruptcy after facing thousands of lawsuits. As part of the process, the law required these companies to fund trusts for future claimants. Your asbestos attorney can determine which trusts you qualify for and file the claim on your behalf.
Claiming VA Benefits
If your asbestos exposure occurred during military service, you can file a claim for benefits through the Veterans Administration. The VA rates mesothelioma as 100% disabling. The process can be confusing, so rely on a lawyer or Veterans Services Officer to help you.
How Much Compensation Can I Get for Asbestos Exposure?
The amount of compensation depends on multiple factors, including the type of claim you make, the companies involved, medical expenses, and the extent of your exposure. No lawyer can guarantee you a certain amount, but they can make a good estimate.
To get an idea of the possibilities for recovering damages, these are some examples of Virginia cases won by plaintiffs and their lawyers:
Gerald Gray died of mesothelioma at age 75. His family continued his lawsuit against several companies, including John Crane, a company that made asbestos parts he used while serving in the U.S. Navy. A Newport News Jury awarded his family $4 million.[1]
Another Virginia family won $9.25 million for the mesothelioma death of their loved one. The man worked at a shipyard building aircraft carriers. Companies targeted by the lawsuit included John Crane and Garlock Sealing Technologies.[2]
One of Virginia's largest jury awards ever went to Bert Minton, who worked on Exxon oil tankers. He developed mesothelioma after exposure to asbestos on the job. A jury awarded him $25 million.[3]
How Has Asbestos Impacted Virginia?
Between 1999 and 2017, Virginia saw over 8,000 residents die as a result of asbestos-related illnesses. This figure includes over 5,820 people who died from lung cancer, over 1,400 who died from mesothelioma, and more than 850 who died from asbestosis, the scarring of the lungs caused by asbestos fibers.[4] Much of the exposure occurred on the job.
Where Did I Get Exposed to Asbestos in Virginia?
For decades, many industries used asbestos without completely understanding the harm it was causing workers. Nearly all industrial facilities used asbestos in machinery, equipment, buildings, and even protective clothing, mostly to insulate and protect against heat and fire. In Virginia, mining and shipping are big industries, and both used asbestos extensively.
Mining and Naturally-Occurring Asbestos in Virginia
With the Appalachian Mountains running right through the state, Virginia has long been an important area for mining, especially for mining coal. The state is also home to several natural asbestos deposits and former asbestos mines.[5]
Even when a mine is not specifically producing asbestos, it can disturb natural asbestos deposits during mining activities. This can result in fibers mixing into the air, soil, and water, exposing both workers and nearby residents.
Currently, there is one operating vermiculite mine in Virginia, the Virginia Vermiculite. Although vermiculite is not harmful to human health, deposits are almost always near asbestos. Because of this, mining and handling vermiculite are risky.
In 2000, a safety assessment of this mine found that the rocks contain asbestos.[6] The mine has been putting people at risk for asbestos exposure for decades and probably accounts for many cases of asbestos-related illnesses.
Shipyards and Navy Veterans
The maritime industry is also important in Virginia. The state's extensive coastline has made it an important location for shipping and naval operations for hundreds of years. Around the beginning of World War II, asbestos took on a significant role in shipbuilding. For decades, ships were constructed with asbestos materials, putting many workers, sailors, and Navy officers at risk.
Asbestos was prized for shipbuilding for several reasons. Asbestos strengthens materials without adding excessive weight. It resists heat and fire effectively. It is also inexpensive and readily available. Because of these valuable properties, asbestos was used in nearly every part of a ship at one time.
Because asbestos was used so extensively, anyone working on a vessel in any position could have been exposed to this dangerous mineral. Anyone who built or repaired any part of these ships could have suffered exposure.
U.S. Navy veterans have some of the highest rates of asbestos-related illnesses for this reason. Many of these veterans have won cases and received compensation after being diagnosed with mesothelioma. After working with Virginia mesothelioma lawyers, some won posthumous justice, allowing their loved ones to receive compensation from wrongful death suits.
Other Sites in Virginia with Asbestos
Shipyards, naval stations, and mines have been responsible for significant amounts of asbestos exposure in Virginia; however, plenty of other industries, workplaces, and buildings across the state have put people at risk.
Paper mills, power companies, and chemical companies are big industries in Virginia, employing numerous workers. These facilities have also put workers at risk of exposure. Some sites known to have used asbestos include:
General Chemical Company, Fort Royal
Dutch Gap Power Plant, Chesterfield
Owens-Illinois Paper Mill, Big Island
Saint Laurent Paper, West Point
Allied Chemical Corporation, Chesterfield
Hercules Power Company, Peppers
American Electric Power Company, Glen Lyn
Georgia-Pacific, Big Island
Newport News Naval Shipyard, Newport News
Little Creek Naval Base, Norfolk
Norfolk Naval Shipyard, Norfolk
Lyon Shipyard, Norfolk
Colonna's Shipyard, Norfolk
Westvaco Paper Mill, Covington
Allied Chemical Plant, Hopewell
Firestone Plant, Hopewell
Virginia Electric and Power, Richmond
Richmond Steel, Richmond
DuPont Chemical Plant, Richmond
American Oil Company Refinery, Yorktown
What Are Virginia's Asbestos Laws?
Asbestos laws include safety regulations and negligence laws that direct personal injury lawsuits and trust fund claims.
Asbestos Safety Regulations
In Virginia, the Department of Labor and Industry enforces regulations set by the state's Occupational Safety and Health department. This department also enforces regulations set by the federal government. The department must receive a notification at least ten days before any projects remove asbestos from spaces greater than ten square feet.
Non-friable asbestos is the only exception to the required notification. Any deterioration in asbestos materials means the notification is necessary before the project can begin. Homeowners and contractors must obtain a permit before working with or around asbestos, and professionals abating asbestos must be certified.
Statute of Limitations
Although treatment will likely be your top priority after receiving a diagnosis, you should also consider legal action. In Virginia, you have just two years from the time of diagnosis to file a lawsuit.
If you lose a loved one, the statute of limitations is just two years from the time of death. This means you have only two years to decide if a lawsuit is a course you want to take; therefore, it is important to act quickly to seek damages through a settlement, trial, or asbestos trust fund.
Duty of Care for Secondhand Asbestos Exposure
Most people were exposed to asbestos at work, but some came into contact with it indirectly. Known as secondary or secondhand exposure, this occurs when a member of the household brings fibers of asbestos home on clothing, exposing others in the home.
Virginia recognizes that companies have take-home duty, a duty to warn workers of the risks of secondary asbestos exposure. There is no law that addresses it, but the Virginia Supreme Court set a precedent with its ruling in a case in 2018.
The case involved a woman whose father worked at the Newport News Shipbuilding and Dry Dock. She laundered his asbestos-laden work clothes, which led to her mesothelioma.[7]
Cancer Care in Virginia
Receiving the best medical care after asbestos exposure is important. If you have been exposed, see your doctor for screening and regular checkups. If you receive a mesothelioma diagnosis or lung cancer, you want to choose the best possible cancer care for the best treatment.
In Virginia, the National Cancer Institute-designated two facilities as comprehensive cancer centers. These facilities have cancer experts, cutting-edge treatments, and conduct the latest cancer research.
These two facilities are the Massey Cancer Center at Virginia Commonwealth University in Richmond and the University of Virginia Cancer Center in Charlottesville.[8]
Contact a Virginia Mesothelioma Lawyer Today
Filing a lawsuit and following through with it can be complicated; however, it is especially difficult if you are also fighting for your life. For this reason, finding a Virginia mesothelioma lawyer is a smart move if you are considering legal action.
A lawyer who understands Virginia and federal asbestos and personal injury laws can help you gather evidence, file the lawsuit, make your case, and argue for a settlement. They can even represent you in front of a judge and jury. Without a lawyer on your side, you risk missing out on a chance for justice and medical compensation.
Get Your FREE Mesothelioma Packet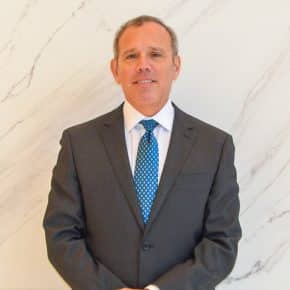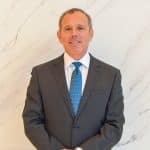 Rod De Llano was born and raised in Laredo, Texas. He graduated from Princeton University with a B.A. in Economics, and earned a law degree from the University of Texas. After working for an international law firm for several years, Rod formed a law firm dedicated to representing persons injured by exposure to asbestos products. For over 20 years, Rod has fought for persons diagnosed with asbestos-related diseases such as mesothelioma, lung cancer, and asbestosis. His clients have recovered over $1 billion over the years.