Virginia Mesothelioma Lawyer
You can rely on a Virginia mesothelioma lawyer to help you get through the difficult legal battle you face after finding out that asbestos exposure in the state has caused you to get sick with mesothelioma, lung cancer, or asbestosis. Thousands of people in Virginia were exposed to this dangerous mineral over the course of several decades and are now getting sick with these serious illnesses.
Most of the exposure that has occurred in Virginia occurred at workplaces. Several industries have used asbestos in the past and some still do in spite of stricter regulations. Shipbuilding, mining, industrial and chemical plants, manufacturing plants, power plants, and construction are some of the industries that have used asbestos the most and that have caused so many people to get sick from exposure to it.
Asbestos in Virginia
Between 1999 and 2013 Virginia has seen over 6,000 residents die as a result of becoming sick from asbestos exposure. This figure includes over 4,500 people who died from lung cancer, over 1,100 who died from mesothelioma, and more than 700 who died from asbestosis, the scarring of the lungs caused by asbestos fibers. Much of the exposure that led to illness and death occurred where these people worked.
For decades many industries used asbestos without paying any attention to the harm it was causing workers. Nearly all industrial facilities used asbestos in machinery, equipment, buildings, and even protective clothing, mostly to insulate and protect against heat and fire. In Virginia, mining and shipping are big industries and both of these were heavy users of asbestos.
Mining and Naturally-Occurring Asbestos in Virginia
With the Appalachian Mountains running right through the state, Virginia has long been an important area for mining, mostly for mining coal. The state is also home to several natural deposits of asbestos and former asbestos mines and asbestos mine prospects. Even when a mine is not specifically producing asbestos, because there are natural deposits, asbestos can be disturbed by mine activities. This can result in fibers mixing into the air and soil, and even water, and contaminating and exposing workers and anyone living near the mine.
Currently, there is still one operating vermiculite mine in the state. Vermiculite is not harmful, but it almost always forms deposits near asbestos and is similar to asbestos. Mining and handling vermiculite is always risky for this reason. In 2000 a safety assessment of this mine, called Virginia Vermiculite, found that the rocks do contain asbestos. The mine has been putting people at risk for asbestos exposure for decades and probably accounts for many cases of asbestos-related illnesses.
Shipyards and Navy Veterans
Another important industry in Virginia is the maritime industry. The coastline here has made the state an important location for shipping and naval operations for hundreds of years. Beginning around the time of World War II, shipbuilding began to include heavy use of asbestos. For decades after, asbestos was still used in ships and put many workers, sailors, and sailors and officers at risk.
Asbestos was prized for shipbuilding for several reasons: it could resist heat and fire effectively, it adds strength to materials without adding much extra weight, and it is cheap and abundant. At one time, asbestos was used in nearly every part of a ship, so that anyone working on a ship in any position, and anyone working at repairing or building ships were likely to have been exposed to asbestos. U.S. Navy veterans have some of the highest rates of asbestos exposure and related illness for this reason. Many of these veterans have won cases in Virginia, suing for compensation after being diagnosed with mesothelioma. Some won posthumous justice with their loved ones receiving compensation from wrongful death suits after working with Virginia mesothelioma lawyers.
Other Sites in Virginia with Asbestos
Shipyards, naval stations, and mines have been responsible for a lot of asbestos exposure in Virginia, but there have been plenty of other industries, workplaces, and buildings across the state that have put people at risk. Paper mills, power companies, and chemical companies are big industries in Virginia, employing a lot of workers, but they have also put these workers at risk of exposure. Some of these known to have had asbestos and to have exposed people include:
General Chemical Company, Fort Royal
Dutch Gap Power Plant, Chesterfield
Owens-Illinois Paper Mill, Big Island
Saint Laurent Paper, West Point
Allied Chemical Corporation, Chesterfield
Hercules Power Company, Peppers
American Electric Power Company, Glen Lyn
Georgia-Pacific Big Island
Newport News Naval Shipyard, Newport news
Little Creek Naval Base, Norfolk
Lyon Shipyard, Norfolk
Colonna's Shipyard, Norfolk
Virginia Asbestos Laws
In Virginia, the Department of Labor and Industry enforces the regulations set by the state's Occupational Safety and Health department and by federal agencies. The department has to be notified at least ten days in advance of projects removing asbestos from spaces greater than ten square feet. An exception to notification is if the asbestos is non-friable. Any kind of deterioration in the asbestos means that notification is needed before the project can begin. Permits are also required to begin working with or around asbestos, and professionals abating asbestos must be certified.
Cancer Care in Virginia
Getting good medical care after exposure to asbestos is important. If you have been exposed, see your doctor to be screened for any damage it caused and get regular checkups. If you do get a diagnosis of mesothelioma or lung cancer, you want to choose the best possible cancer care for the best treatment. In Virginia there are two facilities that have been designated by the National Cancer Institute as comprehensive cancer centers. These facilities have experts in cancer treatment, top treatments, and are working on the latest cancer research: Massey Cancer Center at Virginia Commonwealth University in Richmond and the University of Virginia Cancer Center in Charlottesville.
Statute of Limitations
Treatment should be at the forefront of your mind if you are diagnosed with mesothelioma or asbestos lung cancer, but you also need to think about legal action. In Virginia, you have just two years from the time you get an asbestos-related diagnosis to file a lawsuit. If you lose a loved one, the statute of limitations is just two years from the time of death. You have only two years to take action and to decide if a lawsuit is a course you want to take, so it is important to act quickly if you want to get justice or seek damages through a settlement, trial, or asbestos trust fund.
Find a Virginia Mesothelioma Lawyer
Filing a lawsuit and following through with it can be complicated, but it is especially difficult if you are also fighting for your life with a devastating illness like mesothelioma. This is why if you want to take legal action against those responsible for your illness, you need to find a Virginia mesothelioma lawyer. An experienced lawyer with knowledge of Virginia and federal asbestos and personal injury laws can help you gather evidence, file the lawsuit, make your case, argue for a settlement, and even represent you in front of a judge and jury. Without this lawyer on your side, you risk missing out on a chance for justice and medical compensation.
Page Written by Rod De Llano, Esquire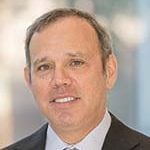 Page edited by Dave Foster
Get Help from the Top Mesothelioma Law Firms
Free Consultation
Brochures from Top Law Firms
Testimonials
FREE Case Value Calculator
For over 20 years we've provided the best FREE resources to mesothelioma patients and loved ones. Our resources include information on the leading treatment options and best doctors in your area; lessons learned from survivors; claims and benefits specifically for Veterans; and how to access your share of billions of dollars in trust fund money.
Get Your FREE Resources Sent Overnight
New treatment options
Veterans benefits & claims
$30 Billion asbestos trust fund information