Washington D.C. Mesothelioma Lawyer
If you were harmed by asbestos in the nation's capital, you may be entitled to compensation through asbestos trust funds or settlements. A Washington D.C. mesothelioma lawyer can help you file a lawsuit, access trust funds, and win in settlement agreements to get the compensation and the justice you deserve for being sick with mesothelioma, lung cancer, or asbestosis.
Washington D.C. is small compared to the states, but it has seen its share of asbestos illnesses and casualties. Workers in the industrial parts of the city have been exposed on the job, as have many construction-related workers, thanks to the heavy use of asbestos in public, federal, and military buildings.
Public and Federal Buildings with Asbestos
Many of the buildings in Washington D.C. were built before 1980, during a time when asbestos was heavily used in construction. Because of the high volume of people in them, public buildings and government and federal buildings in the District are of particular note for asbestos. These buildings contain old asbestos and if the materials are not maintained and are allowed to degrade, they could produce fibers that get into the air. Any renovation or demolition project could also affect all the people that work in these buildings.
Construction workers, like plumbers and electricians, maintenance workers, and others that work in these buildings are always at risk of being exposed to the asbestos that remains in them. A report from 2007 found that three out of ten men who worked in the utility tunnels under Capitol Hill had been diagnosed with asbestosis. Four others were thought to have early signs of asbestosis. The medical investigation and report came after the workers complained that they were working in dangerous conditions with exposed asbestos. The tunnels had been deteriorating, causing asbestos to become exposed. Workers were not given respirators until 2006 and their complaints were not taken seriously until the medical report was released.
Military Facilities
Washington D.C. is also home to many military bases that were constructed using asbestos and that have put military men and women at risk of exposure. One example is the Washington Navy Yard. At one time it was a site for shipbuilding, but ultimately became an ordnance plant. U.S. Navy veterans have some of the highest rates of mesothelioma because of heavy asbestos used in ships, but these kinds of facilities also exposed the men and women who worked in them. Other military bases in the District have caused military members to be exposed to asbestos through its use in construction materials.
Vermiculite Plants in Washington D.C.
Washington D.C. is more known for a political and financial economy, but the city also has some industry. Industrial jobs are hotspots for asbestos use and exposure. One example of this in the District is vermiculite processing. The Vermiculite Products Company, located on Kenilworth Avenue, was a facility that processed vermiculite from the W.R. Grace mine in Libby, Montana. This mine produced decades' worth of asbestos-laced vermiculite before the damage was realized and operations halted.
Before the mine shut down, places like the facility in D.C. received hundreds of thousands of tons of harmful vermiculite. Workers who processed it to make things like insulation were put at risk of getting sick with mesothelioma and other illnesses. Residents who lived near these plants were also put in harm's way. The D.C. plant used the exfoliation process to work with vermiculite, a heating process that made the exposure to asbestos especially likely for workers.
Other Sites in Washington D.C. Known to Have Asbestos
Although the city is not as big as states, it has been a major site for asbestos use and exposure. Many federal buildings, public buildings, industrial workplaces, and military facilities have been known sites of asbestos exposure. Just a few of the many that are documented to have contained asbestos and to have put people at risk of exposure include:
Alexandria Power Plant
Atlantic Perlite Company
Bolling Air Force Base
Naval Research Laboratory
Treasury Department
Department of Justice
Washington Navy Yard
Rock Creek Railway Company
Department of Commerce
Department of Labor
Department of Agriculture
State, War, and Navy Building
District of Columbia Paper Company
Potomac Electric Light and Power Company
Washington D.C. Asbestos Laws
The District of Columbia may be the seat of the federal government, but it is also independent with its own laws and regulations, including those that apply to asbestos. The city's Department of Energy and Environment administers and enforces both the District's and the federal government's regulations regarding asbestos. The District has an Asbestos Abatement Program that outlines how asbestos removal professionals stay safe and keep the public safe and ensures that these contractors have the permits to perform abatement jobs. Residences with four or fewer units are exempt from the rules.
Cancer and Mesothelioma Care in Washington D.C.
Mesothelioma, asbestos lung cancer, and asbestosis are all serious illnesses that require the best treatment from experts in the field of cancer and asbestos illnesses. If you have been exposed to asbestos, you need to find out if you are sick, but if you have already been diagnosed with one of these conditions, you need the best care as soon as possible. The National Cancer Institute designates comprehensive cancer centers, those facilities across the U.S. that are staffed by experts, that engage in leading cancer research, and that offer the most cutting edge treatments. There is one of these facilities in Washington D.C.: the Georgetown Lombardi Comprehensive Cancer Center at Georgetown University.
Statute of Limitations
If you have been diagnosed with an asbestos illness like mesothelioma, or if you have a family member that died because of asbestos exposure, you may want to file a lawsuit against those whom you believe to be negligent. In Washington D.C., as in the states, there are statutes of limitations on these types of lawsuits. You have three years from the time you are diagnosed with an illness related to asbestos and just one year from the time of death of a loved one to start legal action.
Find a Washington D.C. Mesothelioma Lawyer
To make the most of the limited time you have available to start a lawsuit against the company or companies responsible for your asbestos exposure, you need the guidance of a Washington D.C. mesothelioma lawyer. Look for a lawyer or a legal team in the city that has worked with other victims of asbestos exposure and that have recovered damages for them. You need the lawyer that understands the laws relating to asbestos and that has the experience actually winning cases. Your lawyer will allow you to rest and heal while fighting for you in the courts, in front of juries, and in settlement agreements.
Page Written by Rod De Llano, Esquire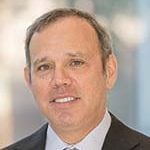 Page edited by Dave Foster
Get Help from the Top Mesothelioma Law Firms
Free Consultation
Brochures from Top Law Firms
Testimonials
FREE Case Value Calculator
For over 20 years we've provided the best FREE resources to mesothelioma patients and loved ones. Our resources include information on the leading treatment options and best doctors in your area; lessons learned from survivors; claims and benefits specifically for Veterans; and how to access your share of billions of dollars in trust fund money.
Get Your FREE Resources Sent Overnight
New treatment options
Veterans benefits & claims
$30 Billion asbestos trust fund information