Mesothelioma Talcum Baby Powder Lawsuits
This article has been fact checked by an experienced mesothelioma attorney. Sources of information are listed at the bottom of the article.
We make every attempt to keep our information accurate and up-to-date.
Please Contact Us with any questions or comments.
Get Financial Help Now
Get Help from the Top Mesothelioma Law Firms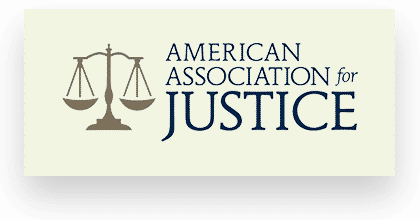 Free Consultation
Brochures from Top Law Firms
Testimonials
Mesothelioma talcum baby powder lawsuits have increased in recent years as victims of this cancer realize that years of baby powder use may have exposed them to asbestos. Talcum baby powder hygiene products should be asbestos-free, but some companies have knowingly sold them to consumers with contaminating asbestos.
Can Talcum Baby Powder Cause Mesothelioma?
Federal regulations put in place in 1973 required that all talcum powder products be free of asbestos contamination. This regulation was put in place because experts linked asbestos exposure to an increased risk of developing mesothelioma and other cancers.
Subsequent research found that many baby powder products are contaminated with asbestos, which was likely found in the same mine as the talc used to make the products.
Even long after the regulations, some studies have found that modern talcum products may still be contaminated with asbestos. Baby powder has been linked to pleural mesothelioma diagnoses, likely caused when users inhale the powder that contains asbestos fibers.[1]
Some women who used talcum baby powder products for feminine hygiene later developed ovarian cancer. In studies, these women were found to have talc particles in their ovaries, leading to the conclusion that talcum powder is connected to the development of ovarian cancer.[2]
Who Is at Risk of Exposure to Asbestos in Talc?
Talc is a soft mineral that can easily be made into a powder. It absorbs moisture and reduces friction between surfaces. Because of these properties, talc has long been popular as an ingredient in beauty and hygiene products:
Baby powder
Eye shadow
Foundation
Blush and bronzer
Dry shampoo
Children's cosmetics
Talc is also used in some industrial applications, materials, and products:
Paint
Glazes
Clay and ceramics
Sinks and Toilets
Paper manufacturing
Chalk and crayons
Anti-caking agents
Joint compounds
Who Qualifies for Talcum Baby Powder Lawsuits?
If you have mesothelioma but aren't sure how you got exposed to asbestos, consider any past talcum powder exposure. Anyone who regularly used talc-based hygiene products for years, or worked in an industry handling or mining talc, could be at risk for asbestos exposure.
Notable Baby Powder Lawsuits Involving Mesothelioma
Several people who were able to trace their cancers to the use of talcum baby powder have filed and won lawsuits against manufacturers of talc-containing products:
Judith Winkel took Colgate-Palmolive to court in California over her mesothelioma. She used Cashmere Bouquet, the company's talcum powder product, for at least fifteen years and before the 1973 federal regulations were put in place protecting consumers from asbestos. The jury awarded her $13 million.[3]
Another lawsuit ended in an $18 million jury award in 2016. Philip Depoian filed the lawsuit in California against Whittaker, Clark, & Daniels, a talc supplier behind the baby powder products he claimed caused him to develop mesothelioma. Depoian worked in his father's barbershop where talcum powder products were used every day. At the time this was the largest award in any talcum powder mesothelioma case.[4]
A jury in a California court awarded Willie McNeal Jr. $4.8 million for mesothelioma. He used Old Spice powder for 22 years. The retired school bus driver, grandfather, and veteran received a diagnosis of pleural mesothelioma in 2017 and won the jury award in 2021.[5]
Robert Lord, a former tile worker sought $11.5 million from Vanderbilt Minerals after working with and around its talc products. He alleged that he developed mesothelioma from inhaling asbestos in the industrial talc. Vanderbilt disagreed but eventually settled the industrial talc lawsuit for an undisclosed amount.[6]
Ann Zoas received more than $1.5 million in a mesothelioma talc settlement in 2018. She was diagnosed with pleural mesothelioma and had no known asbestos exposure but did use the company's baby powders for years. Zoas filed a lawsuit against Johnson & Johnson and talc supplier Imerys.[7]
In 2021, a California jury awarded 35-year-old Christina Prudencio $26.4 million for mesothelioma. She used Johnson & Johnson baby powders until the age of 16 and then continued to be exposed through her younger siblings.[8]
Ovarian Cancer Johnson & Johnson Lawsuits
In addition to the mesothelioma and talc lawsuits, there have also been plenty of lawsuits for ovarian cancer. Johnson & Johnson has been the primary target for these newsworthy talc powder lawsuits:
One such case was filed by the family of Jacqueline Fox, who died from ovarian cancer after using Johnson & Johnson's talcum baby powder products, Shower to Shine, and Baby Powder, for thirty-five years. The jury returned a verdict that the company was, in fact, liable for Fox's illness and death and awarded her family a whopping $72 million. This was the first lawsuit win for a baby powder and ovarian cancer case.[9]
Not long after Fox's case, another trial ended with Johnson & Johnson again being forced to pay out a big settlement. In this case, it was a $55 million jury award to Gloria Ristesund, who developed ovarian cancer after using the company's talcum powder products Shower to Shower Powder and Baby Powder. There are now over 1,200 pending lawsuits against Johnson & Johnson for similar cases of ovarian cancer.
In 2021, the Supreme Court upheld a huge verdict in favor of women who developed ovarian cancer from baby powder use. A jury in Missouri awarded 22 women $4.7 billion, reduced to $2 billion. Johnson & Johnson appealed the verdict unsuccessfully.[10]
How to File a Talcum Baby Powder Lawsuit
If you believe talcum baby powder is responsible for your mesothelioma or another type of cancer, you have a right to file a lawsuit to seek justice and to recover damages.
The first step to take is hiring a lawyer.
Choose a lawyer with relevant experience and expertise in these kinds of cases.
Provide your lawyer with your medical records and information about how you used talcum powder.
Your lawyer will file a lawsuit, notifying the defendants.
Your lawyer may be able to negotiate a settlement for compensation.
If the defendants will not settle, you will go to trial where your lawyer will argue your case and the jury will make the final decision.
People who used talcum baby powder for decades are at risk of developing cancer. Although laws are in place to protect consumers from contaminating asbestos, companies have not always been rigorous about testing their products.
The result has been several lawsuits, with many more pending. If you believe your cancer diagnosis could be blamed on a talc product, contact a mesothelioma lawyer to help you make a case and give you a good chance of winning a settlement.
Get Your FREE Mesothelioma Packet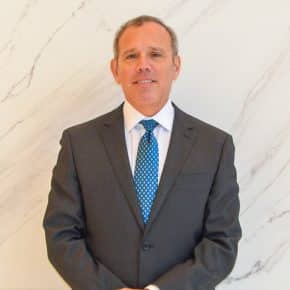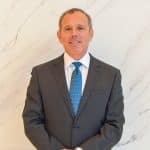 Rod De Llano was born and raised in Laredo, Texas. He graduated from Princeton University with a B.A. in Economics, and earned a law degree from the University of Texas. After working for an international law firm for several years, Rod formed a law firm dedicated to representing persons injured by exposure to asbestos products. For over 20 years, Rod has fought for persons diagnosed with asbestos-related diseases such as mesothelioma, lung cancer, and asbestosis. His clients have recovered over $1 billion over the years.