Mesothelioma Causes
This page has been fact checked by a Medical Doctor who specializes in mesothelioma. Sources of information are listed at the bottom of the article.
We make every attempt to keep our information accurate and up-to-date.
Please Contact Us with any questions or comments.
Asbestos exposure is the biggest contributor to the development of mesothelioma.[1] Most people with a diagnosis experienced asbestos exposure on the job, where they inhaled the small, damaging fibers without knowing the risks. Other potential mesothelioma causes or risk factors include genetics and family history and exposure to talcum powder contaminated with asbestos.
FREE Mesothelioma Packet
Watch Dr. James Pearle answer
-
"What causes mesothelioma?"
and
"Do only people that worked with asbestos get mesothelioma?"
Asbestos Exposure Causes Mesothelioma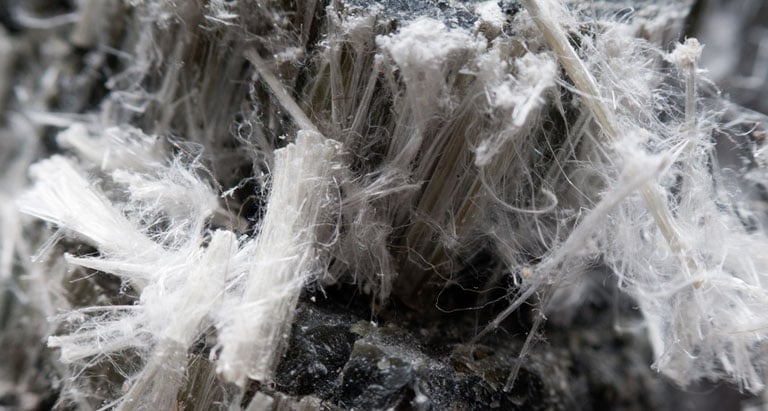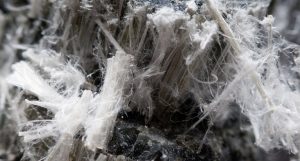 Experts established decades ago that there is a close association between long-term exposure to asbestos and a diagnosis of malignant mesothelioma.
Most mesothelioma patients worked in jobs with repeated exposure to asbestos-containing materials over an extended period of time. Eight out of ten people with mesothelioma experienced asbestos exposure at some point.[2]
Who Is Most at Risk for Asbestos Exposure and Mesothelioma?
Some of the most common workplaces and jobs that put people at risk of asbestos exposure include:[3]
Demolition and construction
Building maintenance and renovation
Shipyards and on ships, including in the U.S. Navy
HVAC and other building maintenance work
Automotive repair
Manufacturing facilities and plants
Other industrial settings
In most cases of malignant mesothelioma, there is a clear line between asbestos exposure and the development of cancer. Also at risk for exposure are people who live with workers in these jobs and industries.
What Is Asbestos?
Asbestos is a naturally occurring mineral that has insulating and fire-retardant qualities. It consists of tiny, thin fibers. Bundled together, these fibers make asbestos strong and durable.[4]
How Does Asbestos Cause Mesothelioma?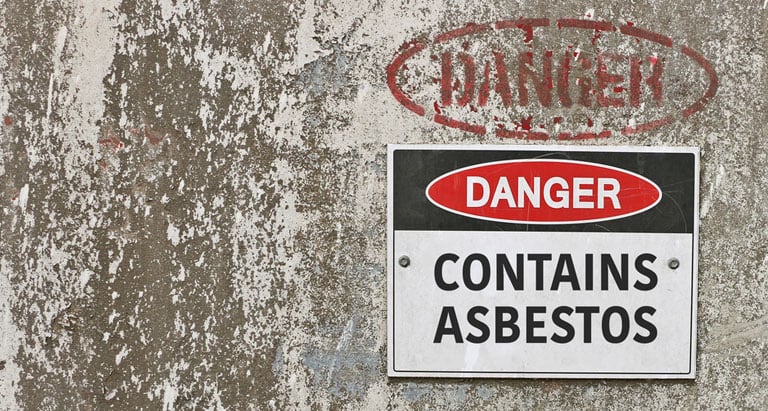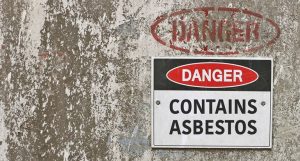 Several things happen when asbestos fibers come loose from a material, and a person inhales or ingests them:
The fibers embed in the mesothelium, a thin membrane lining that covers several of the body's organs.
The embedded asbestos fibers trigger inflammation and damage to the tissue.
In some people, this damage leads to the formation of cancerous tumors.[4]
Pleural mesothelioma, cancer in the tissue around the lungs and chest cavity, is caused by inhaling asbestos fibers.
Peritoneal mesothelioma, in the abdominal cavity, may result from ingesting asbestos fibers or from inhaled fibers migrating to the abdomen.
Pericardial mesothelioma, in the lining of the heart, and testicular mesothelioma, are also likely caused by asbestos fibers migrating through the body.[5]
Primary Asbestos Exposure
The first and most common mode of exposure to asbestos is primary occupational exposure, which can happen at many workplaces.
Primary exposure on the job occurs in any industry that uses asbestos materials. Asbestos was once common in insulation, fireproofing, and many construction and shipbuilding materials.
Secondary Asbestos Exposure
Secondary asbestos exposure is less common. It occurs when a person is in contact with someone primarily exposed to asbestos. Family members of workers exposed to asbestos may experience secondary exposure from their clothing, for instance.
Second-hand asbestos exposure can also result from living in an area where asbestos air pollution is an issue. This may occur in neighborhoods close to factories, industrial shipyards, mines, mills, and construction demolitions.[3]
Environmental Asbestos Exposure
The third and least common mode of exposure is contact with naturally-occurring asbestos in the ground and rocks and minerals.
This may occur when asbestos-containing earth or rocks are disturbed during mining, construction, or road building.[3]
Other Types of Exposure
Some people may have been exposed to asbestos through contamination of other materials. Several lawsuits are currently underway against manufacturers of talcum powder products that may have contained asbestos.
Studies have found that these products can be contaminated with asbestos because talc is also a natural mineral. If it is not purified after mining, contaminants can remain and cause ovarian cancer or mesothelioma in regular users.[6]
How Much Asbestos Exposure Is Harmful?
There is no safe level of asbestos exposure. Even short-term exposure to trace amounts of asbestos fibers has been linked with mesothelioma diagnoses. Longer-term exposure to larger quantities of asbestos increases the risk of illness.
Does Everyone Exposed to Asbestos Develop Mesothelioma?
No, not everyone exposed will become sick. Mesothelioma is a rare cancer, in spite of the extensive exposure that occurred over decades of peak asbestos use.
Why some people are more vulnerable to asbestos illnesses than others is not clear. Genetics are likely to play a role.
Does Anything Else Cause Mesothelioma?
Although asbestos exposure is the most common cause of this rare cancer, research indicates this is not the only factor.[7] Other things may predispose a person to cancer, especially if combined with asbestos exposure.
Genetics
The ultimate cause of any cancer is one or more mutations in an individual's DNA. DNA is a large molecule that contains all of a person's genes. These can become mutated or changed, sometimes randomly, other times triggered by things like radiation or asbestos fibers.
Research continues to identify several ways genes play a role in mesothelioma:
Asbestos is thought to cause mutations in the DNA of the cells in the mesothelium, and this is what most likely leads to the development of cancer.
Not everyone who inhales asbestos fibers develops mesothelioma or any type of cancer.
This means that some people have genes that make them more susceptible to the damage and the mutations caused by asbestos.
Research shows that people at high risk for mesothelioma have mutations in a gene called BAP1.[8] This gene, when not changed, is responsible for preventing cell growth from getting out of control. If that gene is damaged it could cause uncontrolled cell growth, or cancer.
BAP1 may also confer a less aggressive form of the disease in those who have certain changes in the gene and develop mesothelioma.
Discuss all family history of cancer with your care team to determine if genetic testing is appropriate. This information may be helpful to your disease management and overall prognosis.
Radiation Exposure
Researchers have described a few cases of patients who developed mesothelioma after receiving considerable doses of radiation to the chest or abdomen as part of treatment for another form of cancer.[9]
The reason that radiation can contribute to mesothelioma is that it mutates DNA. This is possible but still rare.
The SV40 Virus
Simian virus 40, also known as SV40, is a virus found in both humans and other primates. Infection with the virus may not produce symptoms and may simply stay in the body for an extended period of time.
Studies have found that it can cause cancer in some humans and animals exposed to the virus. SV40 has been implicated as a possible risk factor for mesothelioma, but the evidence is limited.
Between 1955 and 1963, some people who received the polio vaccine mistakenly received doses of SV40. Nearly thirty million people were exposed, and some experts think this may have increased the risk of developing mesothelioma within this group. Exposure to SV40 today is unlikely.[10]
Carbon Nanotubes
Carbon nanotubes are increasingly important in research and manufacturing. They help make products, like electronics and automotive parts, lighter and stronger. A few recent cases of mesothelioma developed in people who worked with carbon nanotubes.[11] More study is needed, but there may be a link between inhaling these tiny fibers and developing cancer.
What Are Other Risk Factors for Mesothelioma?
Other risk factors may not directly cause mesothelioma, but they may contribute to it. For example, people who smoke and who are exposed to asbestos are more likely to develop mesothelioma than non-smokers exposed to asbestos.
Other risk factors include:[12]
Being male
Being over the age of forty-five
Exposure to a mineral group known as zeolites
Does Smoking Cause Mesothelioma?
Smoking alone is not a cause of mesothelioma. However, it can contribute to the poor health effects of asbestos exposure.
One study found that smoking, asbestos exposure, and asbestosis together combine to increase fatalities in lung cancer patients.[13]
Another study found that exposure to tobacco smoke early in life can increase the risk of developing an asbestos-related disease. Researchers showed that secondhand smoke triggers changes in developing lungs that make them more vulnerable to asbestos exposure effects later in life.[14]
Quitting smoking if you receive a mesothelioma diagnosis is essential for a better outcome. Smoking may not cause this cancer, but it can make you more vulnerable to symptoms and less able to continue treatment.
Is Mesothelioma Preventable?
Most cases of mesothelioma could have been prevented by preventing exposure to asbestos. Unfortunately, many people encountered asbestos before they knew about the risks.
Asbestos is not gone. It lingers in workplaces, buildings, and natural deposits. You can take steps to reduce your risk of exposure and prevent a future mesothelioma diagnosis:
Assess the risk at your workplace. Find out if asbestos is present.
If asbestos is in your workplace, ask about safety guidelines and follow them.
Report your employer to the Occupational Safety and Health Administration if they fail to provide you with appropriate safety measures.[15]
If your home was built before 1980, consider having an asbestos inspection.
Do not proceed with any rennovations in your home without a trained asbestos inspector going through it.
If you find asbestos in your home, hire abatement professionals to safely contain or remove it.
Asbestos Is Still the Primary Cause of Mesothelioma
The study of mesothelioma and its causes continues. But occupational asbestos exposure over the long term is still the main cause and leading risk factor of malignant mesothelioma cancer.
These recent findings suggest that there may also be other factors that influence the development of mesothelioma, but asbestos is still the number one culprit.
Because mesothelioma is so aggressive and deadly, finding other factors that work with asbestos damage to cause it is incredibly important for prevention and early diagnosis.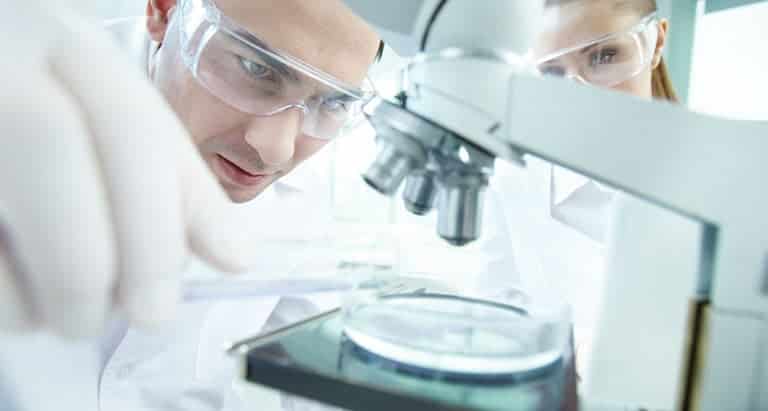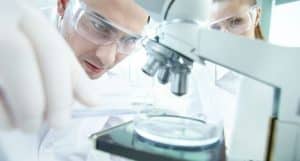 What Should I Do if I Was Exposed to Asbestos?
Knowing mesothelioma's primary causes and risk factors increases a patient's probability of catching the disease in its early stages.
If you suspect that you or someone you know is at risk of developing mesothelioma based on their history, please seek medical attention as soon as possible.
Start with your usual doctor and ask about cancer screenings. If you aren't satisfied with their response or they don't take you seriously, seek a second opinion.
Symptoms and warning signs may be undetectable for many years, and the sooner a doctor is able to make a diagnosis, the sooner you can start treatment.
Get Your FREE Mesothelioma Packet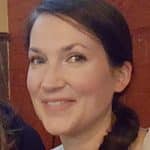 Mary Ellen Ellis has been the head writer for Mesothelioma.net since 2016. With hundreds of mesothelioma and asbestos articles to her credit, she is one of the most experienced writers on these topics. Her degrees and background in science and education help her explain complicated medical topics for a wider audience. Mary Ellen takes pride in providing her readers with the critical information they need following a diagnosis of an asbestos-related illness.
Get Your FREE Mesothelioma Packet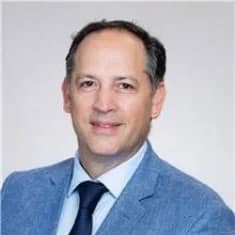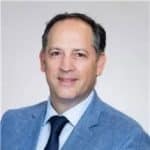 Luis Argote-Greene is an internationally recognized thoracic surgeon. He has trained and worked with some of the most prominently known thoracic surgeons in the United States and Mexico, including pioneering mesothelioma surgeon Dr. David Sugarbaker. He works in the Department of Thoracic and Cardiovascular Surgery at Cleveland Clinic – Rosner Family Health and Wellness Center. His areas of interest and expertise are mesothelioma, mediastinal tumors, thoracic malignancies, lung cancer, lung transplantation, esophageal cancer, experimental surgery, and lung volume reduction. Dr. Argote-Greene has also done pioneering work with video-assisted thoracoscopic surgery (VATS), as well as robotic assisted minimally invasive surgery. He has taught the procedures to other surgeons both nationally and internationally.